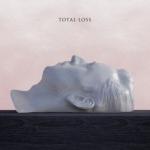 It's not an easy thing for a writer to get the proper handle on How To Dress Well's sound, many often grouping it with a fairly auspicious group of indie neo-R&B-ers, including The Weeknd and Frank Ocean. Yet Love Remains, HTDW's debut from 2010, was, at its best, the shy second cousin to House of Balloons, sitting off in the corner, too lost in introversion and clouded by despair to partake in the cocaine and sex party unraveling in the background. The only thing that seemed to connect the two were sampled old-school beats and their hipster audiences. Krell himself has even shunned such comparisons, saying to the Guardian just recently, "Frank Ocean's album is amazing, but I don't think of him and the Weeknd as my sonic peers. And right now, there's a lot of indie R&B circulating that's … ready to be played in Urban Outfitters. [But] it's not ready to be experienced in any meaningful way. There's a lot going on emotionally on Love Remains and Total Loss that I don't see in that music I'm grouped in with."
While he may or may not be calling those artists shallow, Krell acknowledged that he tried to come out of his shell a bit for Total Loss. Fair enough. Love Remains came at a low period in Krell's life — he lost his uncle and his best friend abruptly, the latter of which lived in Chicago, where he was about to move. These circumstances made the subsequent success of his debut, released a few months after his move, a little difficult, as he found himself alone and touring the world. So, not wanting to sound like a perpetual downer, Total Loss contains a few peaks and valleys, including "& It Was U," a track with an infectious beat that just might land it a spot on one of those dreaded Urban Outfitters soundtracks. Before he condemns himself, however, Krell may want to consider the emotional depth that he (among other young R&B artists) is able to effectively pair with such openly melodic and inviting tunes.
Krell became popular by combining ethereal, emotionally weighted atmospheres with a trace of R&B. Hard-hitting in its abstract nature, Love Remains was a haunting, yet somehow still cathartic, journey to the depths and back. Emotionally confrontational and reassuring at the same time, like a good friend not afraid to tell you what you need to hear. Such intimacy is impossible to follow. Thus, reception to this follow-up is somewhat counter-objective; aesthetically, Total Loss is more appealing, more accessible, but that's because the point of Love Remains was to forgo aesthetics to create a safe space, to connect on a deeper level. The only steps to take from there are closer to the surface, toward aesthetics and accessibility. Even if they are only baby steps.
Indeed, Krell is a smart guy — he's pursuing his doctorate in philosophy at DePaul University in Chicago at his own pace, embarking on world tours as well as studying abroad in Europe — and he's not walking away from that safe space he's created. He also knows his music, citing references spanning from Mariah Carey to Ukrainian-Canadian experimental pianists — not to mention other, more obvious touching points; "Running Back" sounds like Burial remixing a Michael Jackson deep cut.
Krell has his niche. Total Loss does not cull all of the same emotions as Love Remains, but it remains just as entertaining. The hope is that this album and subsequent releases can teach him that accessible music can be just as effective at empathizing (albeit different emotions) as deep, dark spaces.
Similar Albums:
Baths – Cerulean
Active Child – You Are All I See
Gayngs – Relayted
Stream: How To Dress Well – "& It Was U"