10 Essential Slowcore Albums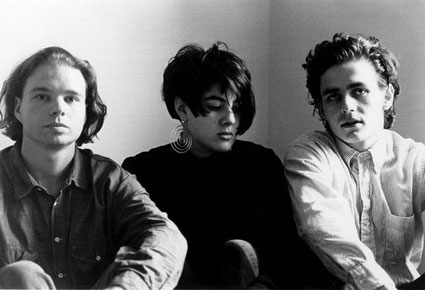 It's not that often that anyone mentions "slowcore" these days, but then again, in the '90s, when the term was coined, it was still pretty much a closely held secret in underground circles. That said, when indie rockers started chopping their BPMs in half and making anthems into dirges and lullabies, things got pretty interesting. So let's slow it down, take a breath and look back at 10 of the best slowcore albums.
---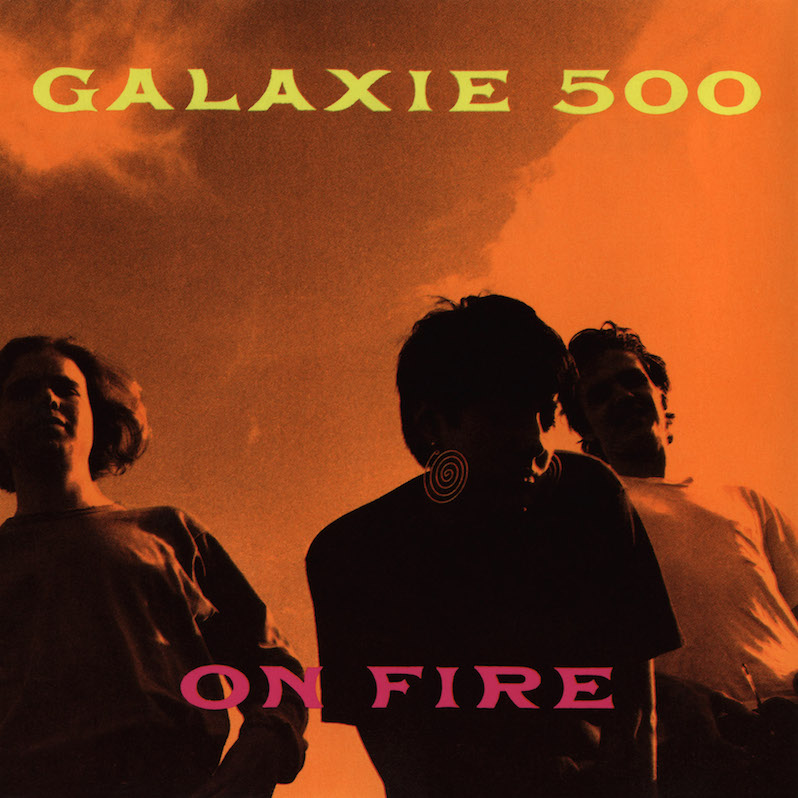 Galaxie 500 – On Fire
(1989; Rough Trade)
Boston trio Galaxie 500 weren't necessarily the inventors of slowcore — if we're to really trace back to the origins, that would be the Velvet Underground, particularly their third, self-titled album. But Galaxie 500 built their sound on the framework of gentle, hushed ballads that made up the bulk of the Velvets' third, self-titled album. On Fire, the group's subtle masterpiece, is all about druggy, lethargic jangle, played with simplicity and a relative lack of flash or flair. There's a build in opening track "Blue Thunder," but one so subtle it doesn't seem explosive so much as a natural progression. The squealing solo in "Tell Me" marks an odd juxtaposition against the otherwise dreamy, lackadaisical track, while "Strange," a little louder, and a little faster, stands out as the one true anthem among a field of lovely lullabies. On Fire doesn't feel like a rock album, even if that's ultimately what it is; it's far too dreamy and delicate for that.
---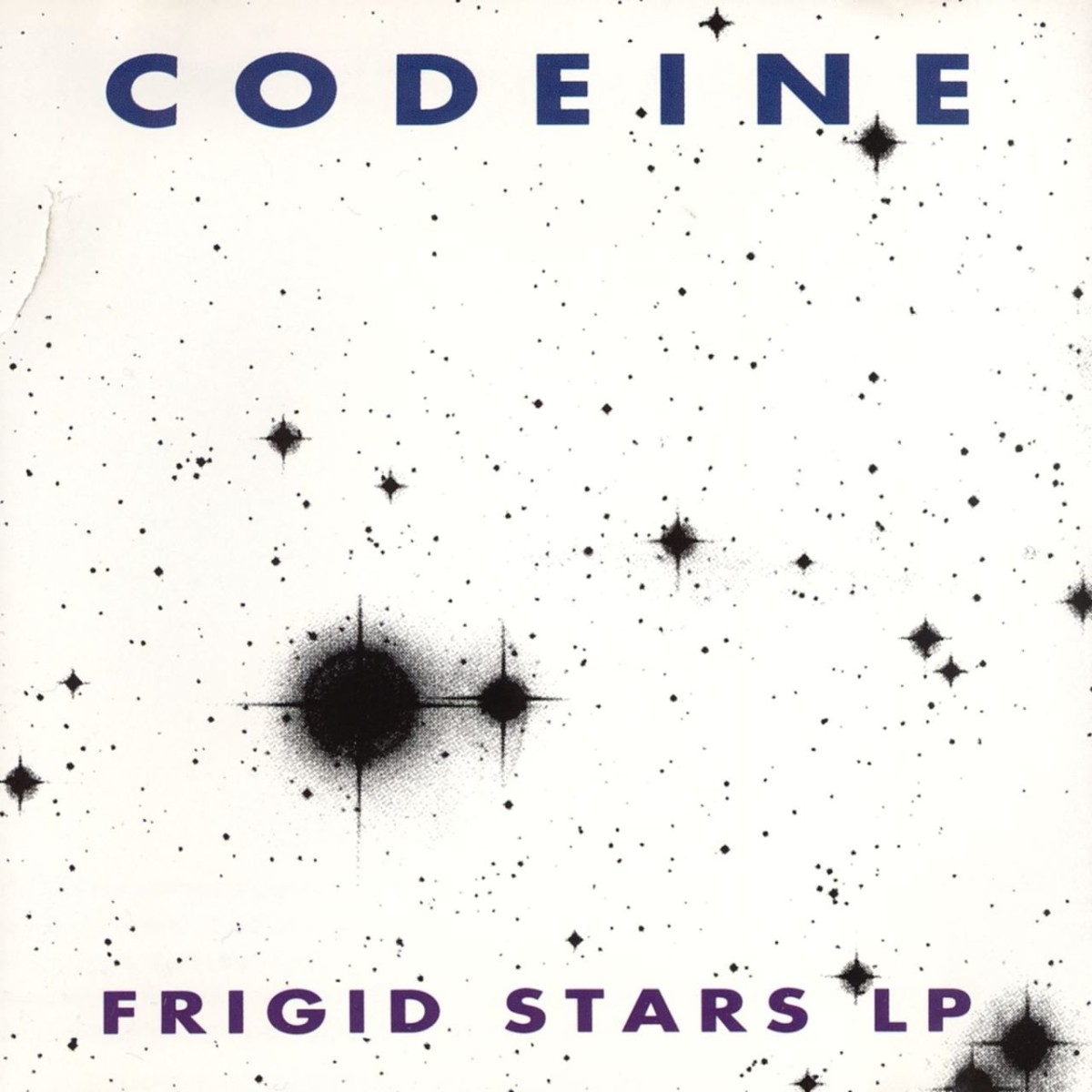 Codeine – Frigid Stars
(1990; Sub Pop)
While Galaxie 500 proved that rock music need not be loud, fast or climactic to be interesting, Codeine maintained a similar philosophy with regard to tempo, but nonetheless played loud and harsh when the song warranted it. Their debut album, Frigid Stars, offers a staggering amount of depth and diversity within the simple idea of playing at depressed speeds. "Gravel Bed," for instance, allows a fair amount of space and tension within an icy dirge, yet "Cigarette Machine" is considerably thrashier, and more menacing. If anything, Codeine put the "core" in slowcore, never rushing to get to the finish line, but spilling a little blood along the way.
---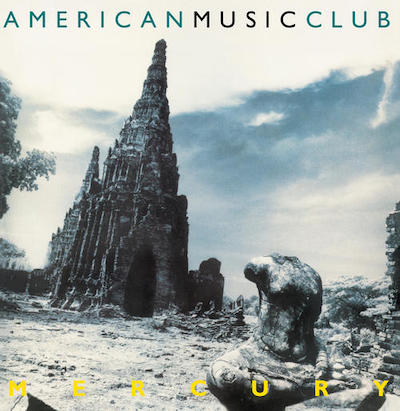 American Music Club – Mercury
(1993; Warner Bros.)
American Music Club went major label in a time when indie acts were getting signed left and right, though their sophisticated, dark and subtle brand of pop had next to nothing to do with the grunge and alt-rock explosion that got them there. Mark Eitzel's songwriting, however, made them a treasure all the same, and Mitchell Froom's production on Mercury backed that up with extra touches of sonic weirdness that lent their cool, low-key rock tunes some shadowy intrigue. "If I Had a Hammer" balances between restrained verses and choruses with harmonies to spare, while "Challenger" roughs up a similar sound with plenty of noise and distortion. This is more or less what The National's doing now, just a decade earlier.
---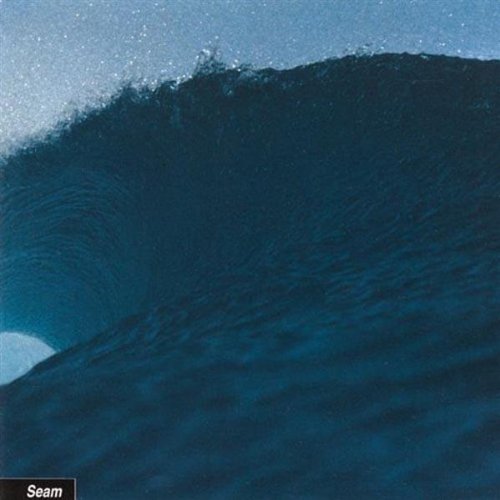 Seam – Are You Driving Me Crazy?
(1995; Touch and Go)
Chapel Hill by-way-of Chicago band Seam titled their fourth and final record The Pace Is Glacial, so it seems the group was well aware of where they fit into slowcore's evolution. Compared to bands like Low, however, they weren't really that slow in the grand scheme of things. In fact, they rocked out more often than not, but did so with a kind of restraint and elegance that most indie rock bands would cast aside in favor of energy or irony. The band's 1995 album Are You Driving Me Crazy? is an outstanding collection of songs that runs a wide range. They do gorgeously twinkling indie pop ("Berlitz"), harder driving rockers ("Hey Latasha") and slowly moving noise pop epics ("Port of Charleston"). It's slowcore in the sense that preservative-free, from-scratch cooking is "slow food"; the band takes their time to get everything right, sometimes dropping the tempo, but mostly refining their pop songwriting and focusing on beauty, rather than aggression.
---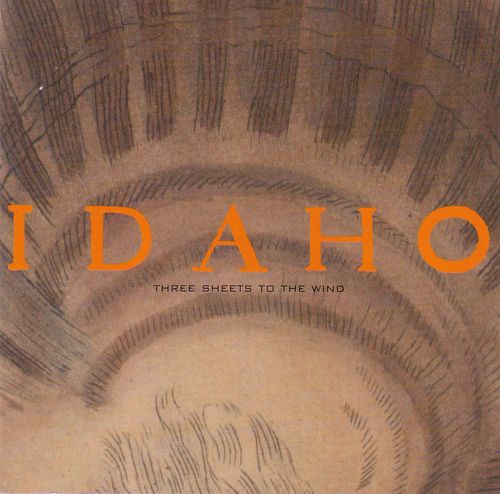 Idaho – Three Sheets to the Wind
(1996; Caroline)
Idaho's Three Sheets to the Wind is one of the more peculiarly sequenced albums in smoky, sleepy indie rock. Frontman Jeff Martin has a tendency to stomp on his distortion pedal and let some real rockers fly, but they're all basically in the album's first half, frontloading it with energy while the second half sticks more faithfully to the group's dreamy folk-pop. When they rock, as on "Catapult" or "Pomegranate Bleeding," they're incredible. But when hitting a groove on a spacious, enchanting epic like "No One's Watching," they're transcendent. Having all the crowd pleasers up front makes a little more sense after a few listens; even if it's not as apparent at first, some of the best parts are saved for the second half of the program.
---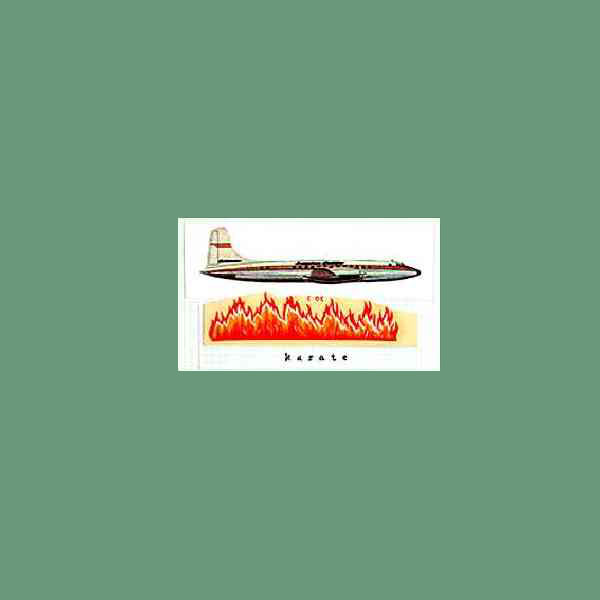 Karate – Karate
(1996; Southern)
One of the more anomalous bands in indie rock, Karate started off as a kind of stretched out, jazz-influenced form of post-hardcore, but later on they more or less morphed into a jazzy post-rock outfit. So, they only got slower with time, as it turns out, but their self-titled first album is the one that strikes the right balance between tense, punk-edged burners and late nite comedowns. "If You Can Hold Your Breath" finds that balance in a single song, pulsing with Fugazi's sinewy rhythms, yet without their volume or aggression. "Trophy" is a little more straightforwardly punk, but "Bad Tattoo" is where things truly get interesting, a marching rumble of a beat laying a foundation for some taut riffs and a jagged approach that makes for a rare moment of climax among more meditative and restrained tunes.
---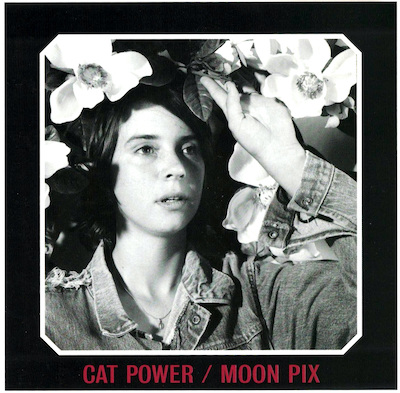 Cat Power – Moon Pix
(1998; Matador)
Cat Power's 2006 album, The Greatest, found Chan Marshall ditching her moody aesthetic for a more upbeat, soulful sound reminiscent of Dusty Springfield's Dusty In Memphis. It seemed so joyful, and so celebratory, it hardly resembled the chilly, haunting vibe of her 1998 masterpiece, Moon Pix. Recorded with the backing of The Dirty Three's Mick Turner and Jim White, Marshall taps into a uniquely dark songwriting style steeped in stark, chilling arrangements. It launched a single, the outstanding "Cross Bones Style," but this isn't by any means Marshall's most immediate album. The slow, skeletal "Say" and "He Turns Down" might take a few listens to soak up, but they're worth the extra investment.
---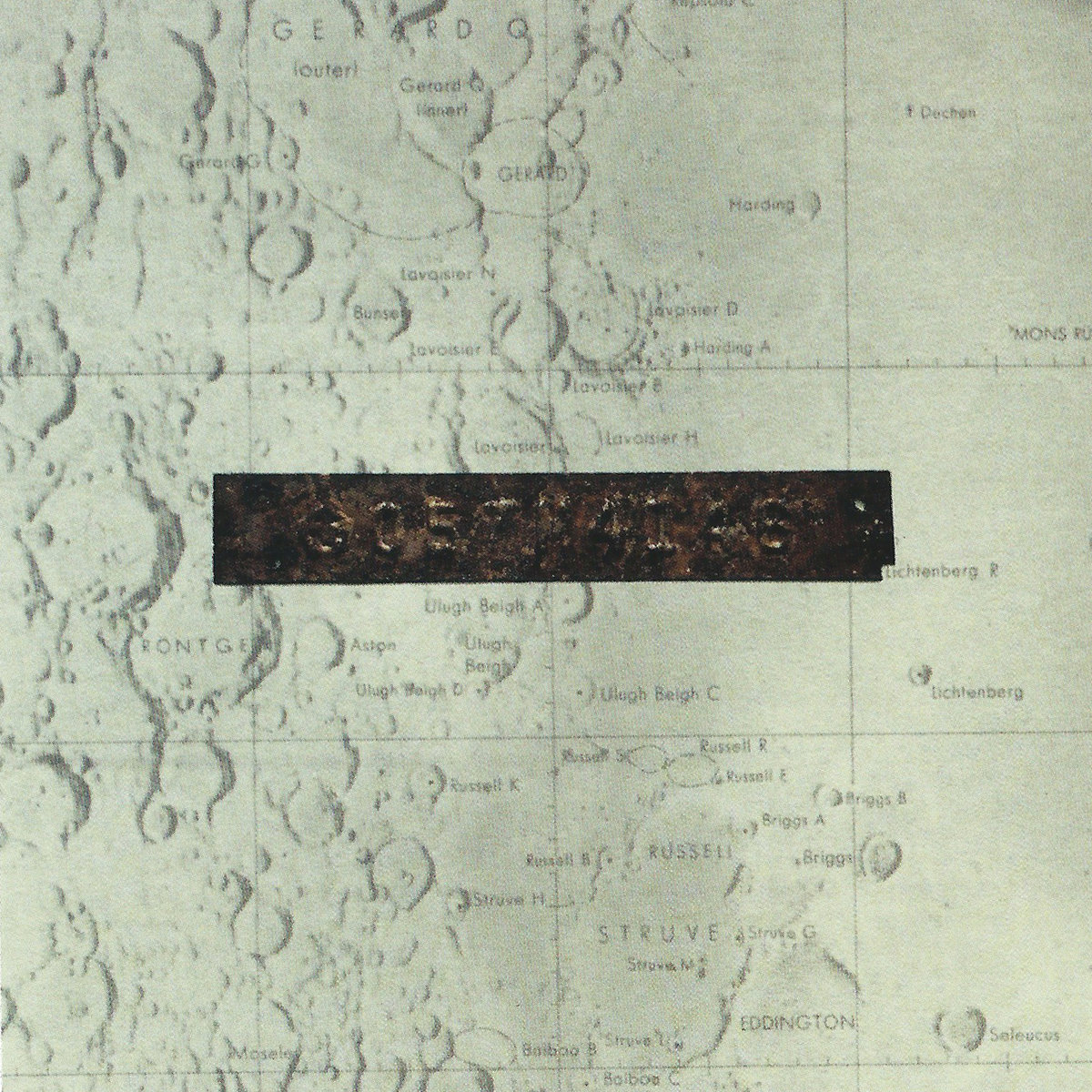 Low – Things We Lost in the Fire
(2001; Kranky)
Slowcore doesn't really have any massive stars, so to speak, but its closest thing would definitely be Low. American Music Club beat them to a major label by a couple years, but Low's name (which rhymes with "slow," btw) carries a lot of weight. With each release they continued to refine and evolve their lilting, spacious sound a little more, and by 2001's Things We Lost In the Fire, they perfected it, adding heaps of thunderous noise rock on "Dinosaur Act," spacy drones in "Whitetail," and a gloriously harmonized epic in "July." The group got plenty weirder afterward, and occasionally played some noisier rock songs (most notably on The Great Destroyer), but Things We Lost In the Fire is the right balance of understatement and exclamation.
---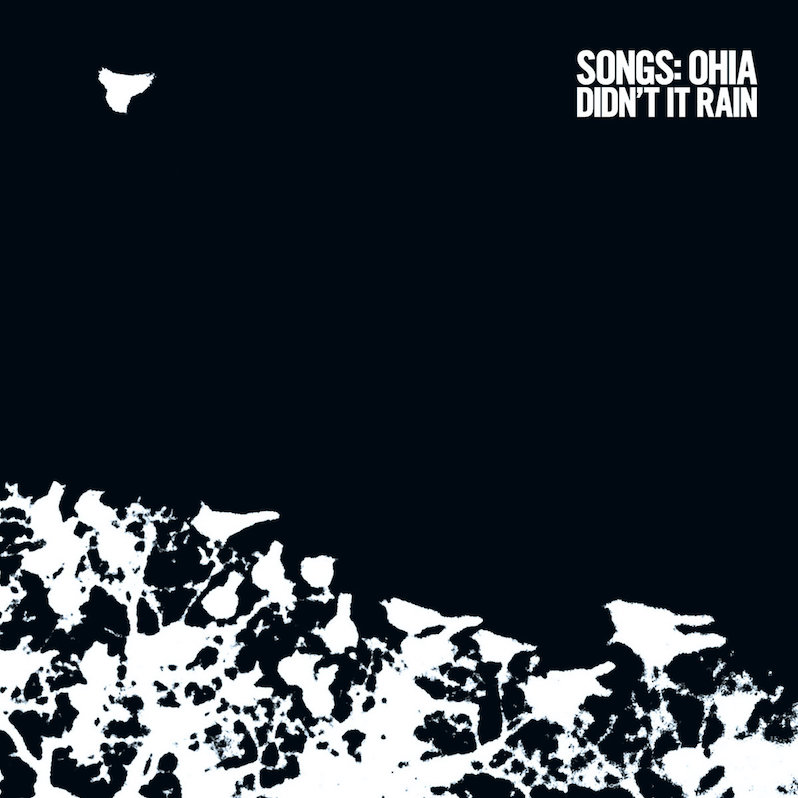 Songs: Ohia – Didn't It Rain
(2002; Secretly Canadian)
Jason Molina was Songs: Ohia. Jason Molina was also The Magnolia Electric Co., and before that brief moment in which his two worlds merged, Molina closed the book on the former by releasing one final statement of stark, bluesy elegance. Didn't It Rain was Molina's masterpiece, a graceful and gorgeous album of dirges and ballads that channeled gospel, soul and Delta blues through the smokestacks and gray hues of a slowly crumbling rust-belt landscape. Some of them are stripped down to the most basic essences of songs; they didn't need much else. The progression in "Steve Albini's Blues," for instance, never changes. It never has to—in just two chords, Molina captured an achingly beautiful moment that feels like it's meant to last forever. On the title track, wordless harmonies provide a breathtaking connective thread between Molina's statements of raw humanity ("If I see you struggle, I will not turn my back"). Didn't It Rain would break your heart if it didn't have so much of its own to spare. It's a rare album whose author finds beauty in the places where none expect to find it—in the blue factory flame and the big city moon, between the radio towers.
---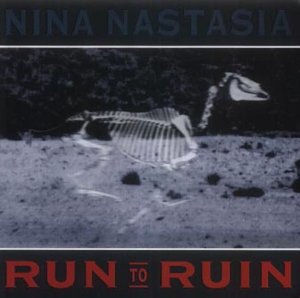 Nina Nastasia – Run to Ruin
(2003; Touch and Go)
Another excellent album to feature members of Australian post-rock group The Dirty Three (in particular, drummer Jim White), Nina Nastasia's Run to Ruin is part chamber-folk, part gothic Americana, all moving at the pace of a lurching, angry stalker with a bum leg. Run to Ruin is a dark and haunting album, one whose songs grow increasingly more claustrophobic and menacing with time. "I Say That I Will Go" is a simple enough song at its core, but over three minutes it begins to stack up increasing cacophonous elements, from its eerie violin to its feedback squeals and troubling percussive clatter. Nastasia can just as easily pull off a stunningly wispy and upbeat folk song like "Regrets," but her true strength here is crafting cryptically menacing, string-laden dirges of subtle terror, like "You Her and Me," in which Nastasia's narration of a beach trip turned freak accident over abrasively bowed strings grows increasingly spiteful and disturbing.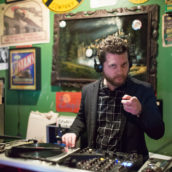 Jeff Terich
Jeff Terich is the founder and editor of Treble. He's been writing about music for 20 years and has been published at American Songwriter, Bandcamp Daily, Reverb, Spin, Stereogum, uDiscoverMusic, VinylMePlease and some others that he's forgetting right now. He's still not tired of it.