10 Essential Iceland albums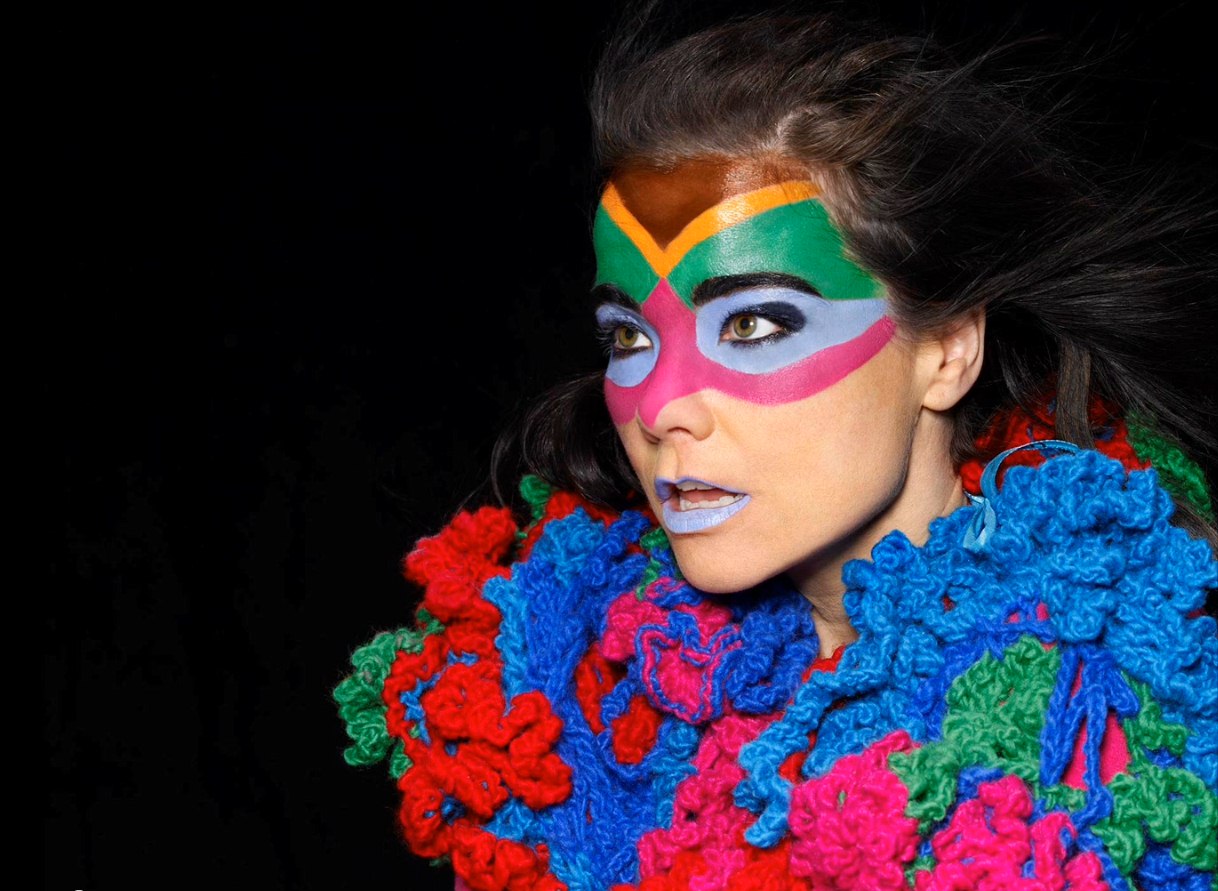 Welcome back to the Treble World Tour, a series of Top 10s covering albums that best represent certain locations—cities, states, territories, even entire nations. We consider representative releases on three levels: they were made by artists from a place, they contain music about or inspired by the place, and/or they were made in that place. The next stop on our musical itinerary is our first outside of the United States, and you'd better pack your mittens and thermal undies. You might think that Europe's most sparsely populated country might have pretty sparse culture and entertainment. You'd be wrong. Worldwide statistics and surveys rank Iceland at or near the top in social qualities like independence, cooperation, and equality on the basis of gender, sexual orientation, and income level. Combine all of that with the nation's physical isolation (180 miles away from Greenland, 260 away from the nearest outpost of any European neighbor) and you turn the island into a petri dish of open thought and unfettered creativity.
While there are a limited number of artists making noise beyond Iceland, those who do have often found fiercely loyal followings in and out of the country. The outside world also occasionally manages to storm the nation's shores. In particular, international companies and brands use contests to portray this cold spot as a party hotspot, and in addition to Reykjavik's Iceland Airwaves Music Festival (which has pulled in foreigners from Fatboy Slim and Yoko Ono to Yo La Tengo and Kraftwerk) there's a concert takeover coming this July by famed British promoter All Tomorrow's Parties. And hey, instead of piling on during this year's brutal American winter, we figured we might save this trip as a psychological vacation from summer's own extremes. So brush up on your Norse gods and look up your favorite puffin recipes—Iceland, here we come!
---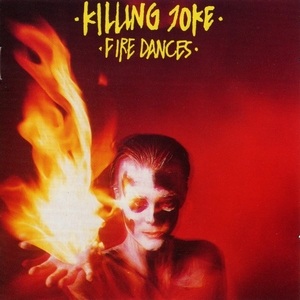 Killing Joke – Fire Dances
(1983; EG)
Early in 1982, this legendary and multifaceted band descended into a version of reality that was weird even by rock-star standards. Lead singer Jaz Coleman was keenly interested in Aleister Crowley's brand of occultism, and when Coleman believed he saw signs of impending apocalypse he bolted from Brighton to Iceland to watch them play out. His bandmates—guitarist Geordie Walker, bassist Youth, drummer Paul Ferguson—followed him and his beliefs northward in short order. Youth quickly turned skeptical and left, and after the better part of a year hiding out with local musicians the rest of the band had to admit that doomsday had blown them off as well. Tails between their legs, Killing Joke returned to the UK and began a 10-year association with bassist Paul Raven on an album for the cult of the self. Fire Dances introduced some smoother melodies and production without obscuring the band's post-punk crunch. More important, however, was Coleman's redolent and frustrated us-against-them attitude, leading a charge with strained, searing lyrical battle cries meant to be yelled into glaciers and across volcanic plains. – AB
---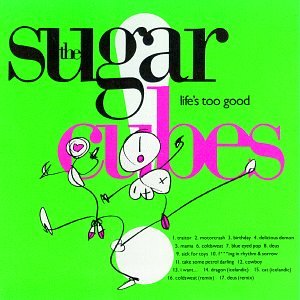 The Sugarcubes – Life's Too Good
(Elektra; 1988)
Without the Sugarcubes, there probably wouldn't be an "Essential Iceland" list of popular music, or at least not anything like the one you see here. With their single "Birthday," Björk et al broke through their native charts to worldwide acclaim, generating a larger interest towards the country's popular and alternative music scenes alike. While the band's popularity would eventually launch Björk's highly successful solo career, it's hard to deny that there was something special happening when the full band got together on records like Life's Too Good. After all, the band's personnel were veterans in the studio and onstage alike before forming as a group, as evidenced by tightly wound jams like "Mama," "Coldsweat" and "Motorcrash." The Sugarcubes' unique post-punk, fueled by Bjork's eccentric personality, can still be heard in modern acts as varied as Savages and Florence and The Machine. – ATB
---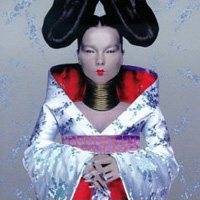 Björk – Homogenic
(1997; Elektra)
Where her first two albums (not including the one from the '70s) were gracious offerings that melded alternative dance and electronic with a graceful flow, Homogenic was the album that saw Bjork crank up the outlandish factor to its limit. Throughout its 10-song journey, her trademark soaring vocals are heard among a unique fusion of classical elements, trip-hop, and her own sophisticated brand of pop. Songs like "Joga" and "Bachelorette" are anthemic and heavenly, whereas the penultimate "Pluto" is downright disturbing; everything else is either blissfully ethereal or grandiosely catchy. On "Hunter," Bjork exclaims, "I thought I could organize freedom, how Scandinavian of me!" Well, hey — nobody's perfect, but 17 years later it's safe to say that with Homogenic, this Icelandic queen crafted something that is. – GS
---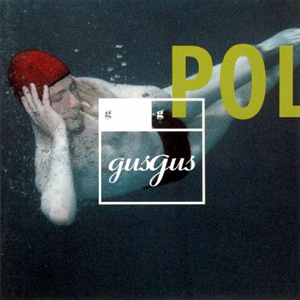 GusGus – Polydistortion
(1997; 4AD/Warner Bros.)
Buy at iTunes
Who were the everymen of the first wave of popular electronic music, the 1990s musicians who could represent multiple points in the critical mass of big beat and techno and trip-hop? You could certainly stump for a few likely candidates: Massive Attack with their alternating breathiness and stomp, Moby as populist and capitalist, The Chemical Brothers developing reductio ad absurdum psychedelia. But if there's a single album that could be mistaken for an electronica greatest-hits comp, it might be this band's major-label bow. Nine members deep at the time, Reykjavik's GusGus managed to connect the dots from digital constructs of laid-back pop and soul ("Polyesterday," "Oh," "Why?") to whispered experiments (the gothic "Remembrance," the airy "Is Jesus Your Pal?") to a criminally ignored trance banger in "Purple." Above and beyond making it all sound good, they made it look almost too easy. – AB
---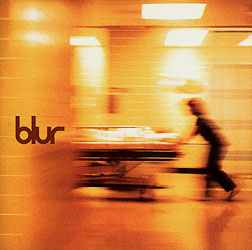 Blur – Blur
(1997; Food)
The recording sessions for Blur's fifth album were split between a few locations in London and Stúdíó Grettisgat in Reykjavik. The island's various factors of isolation—location, lots of snow, little sunlight—may have helped compensate for the isolation starting to fester among band members during the gestation of album No. 4, The Great Escape. Bound together for a common cause in uncommonly hunkered-down fashion, Damon Albarn's lyrics grew more openly personal; guitarist Graham Coxon gained some measure of creative control; the band noodled and jammed like never before, and producer Stephen Street used new toys to capture, sample, and reassemble the sound. While their most recognizable track "Song 2" (woo-hoo) wasn't crafted in Iceland, other album high points like "Beetlebum" and "On Your Own" were. Overall, their coldest album may have been their most warmly received one; it sold about as well outside of the UK as inside, and remains the only Blur release to go gold in the United States. – AB
---
Sigur Rós – Agaetis Byrjun
(2000; PIAS/FatCat)
Ágætis Byrjun translates to "good start," a nigh-hilarious understatement for Sigur Rós' second album that leaves us wondering if the band had any concept of the glacial tremors their sophomore release would send throughout the indie music world. From the darkly epic, stirring composition of "Viðar Vel Tl Loftárasa" that builds for eight minutes until it climaxes somewhere in a musical stratosphere of colliding strings and keys, to the meandering, haunting sonics of "Svefn-G-Englar" and the dirge-like refrains of "Avalon," we're given an auditory exploration that pulls no punches. Despite the language barrier (doubled, in some ways due to vocalist Jonsi's made-up language "Hopelandic"), there's no doubt what Sigur Rós makes an audience feel with Ágætis Byrjun: angst, desire, hope, longing, and pretty much any other emotional response that originates in the solar plexus. It's like they bottled the midnight sun, glacial run-off, and volcanic ash and gave it a home in their music. The results are inarguably unforgettable. – NG
---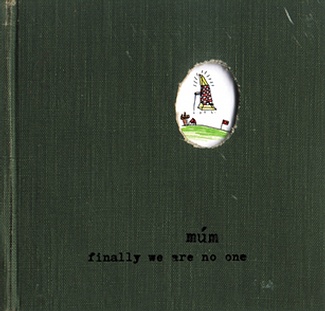 múm – Finally We Are No One
(Fat Cat; 2002)
Even among Iceland's eclectic music scene, múm are odd ducks, and this is even truer the further back you dive into their catalog. On their sophomore release Finally We Are No One, the band struck the perfect balance between beauty and strangeness with a uniquely charming approach that drew from sources as varied as glitch, trip-hop, post-rock and Icelandic folk music. The result is a gorgeous adventure, a winding log ride through an enchanted forest of sounds. You'll float through jangly opener "Sleep/Swim"/"Green Grass of Tunnel," the mellow "K/Half Noise," the radiating slow-burner "The Land Between Solar Systems" and many more; each piece as pleasant, reflective and captivating as the last. If you look hard enough, you'll find two versions of this record: the mainstream English release and a more rare Icelandic cut. If you can find both, I'd highly recommend listening to the English for lyrical context and then spinning the Icelandic. The native language feels more natural over the album's folkier moments and does well to enhance the already mystical feel of the record. – ATB
---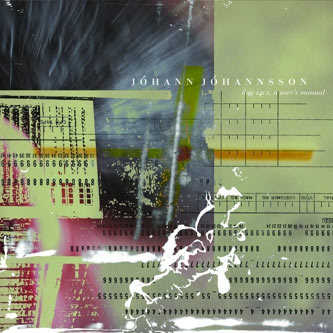 Johann Johannson – IBM 1401, A User's Manual
(2006; 4AD)
It was 2008's Fordlandia that really pinged indie kids' radar, but this release two years prior surely established Johannson as Iceland's answer to Brian Eno. Able to work with many different facets of both synthesized and classical composition, IBM 1401, A User's Manual finds him generating (probably) exactly what you'd expect to hear in contemporary instrumental music from this country. It's the bloom resulting from seeds planted by his father, a computer technician and hobbyist musician at a time when apps were punch cards and the only sounds in the cloud were trembling radio waves. Nurtured as a soundtrack for modern dance, then expanded with help from the Prague Philharmonic Orchestra, lyrics by Dorothy Parker, and instructional-tape samples, Johannson's meditation on moment and location incorporates seemingly conflicting qualities of his homeland. It makes sweeping sonic statements, yet still feels painfully remote. – AB
---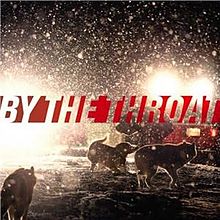 Ben Frost – By the Throat
(2009; Bedroom Community)
Australian-born Icelander Ben Frost has been to some of the farthest reaches of the globe in the service of making music, most recently spending some time deep in the Congo to create his most recent and highly intense set, A U R O R A. But the album that made Ben Frost a name to watch — 2008's By the Throat — was recorded in his own home country, with contributions from fellow residents like avant-folk group Amiina. By electronic music standards, By the Throat is uncompromising and scary as fuck, erupting with menacing roars of distortion one moment ("Killshot"), or chilling wheezes from medical instruments in another ("O God Protect Me"). And in its greatest moments, like the breathtaking "Hibakúsja," Frost finds the sweet spot where aggression and delicate beauty cross over. That its song titles reference Ghostbusters ("Peter Venkman" pts. 1 and 2) and Twin Peaks ("Leo Needs a New Pair of Shoes") might give you the impression that there's more levity on the album than there actually is. In reality, it's an incredibly harsh landscape that Frost inhabits — Iceland, Congo or otherwise. – JT
---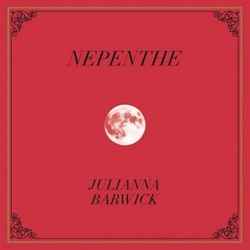 Julianna Barwick – Nepenthe
(2013; Dead Oceans)
Julianna Barwick is not from Iceland; she just recorded 2013's Nepenthe there. But from the ambient textures to her artistic use of space and timbre, it's hard not to associate her sound with Icelandic artists such as Sigur Rós and múm. On Nepenthe Barwick takes that connection one step further by inviting Icelandic musicians to take part in her gospel-inspired ambient music, adding additional textural clouds to her already heavily layered melodies. The result is nothing short of stunning. Like many ambient collections, the album is best taken in as one long breath. Still, songs like "One Half," "Labryinthine" and "Forever" are just as gorgeous on their own; gentle offerings that soothe the soul as much as they challenge the ear. After all, Nepenthe is the ancient Greek word for "anti-depressant." – ATB
You might also like: