If you happen to make it down to San Diego this week, you're bound to see more costumed folks than at anytime throughout the year, save for Halloween, convening for the 43rd annual Comic-Con International. We didn't score tickets this year, but for the sake of joining in the fun, we're honoring some of the best rock 'n' roll band costumes throughout the years, with this list of our favorite costumed musical performers. Some do it to remain anonymous, some just do it for fun. But they all have a unique and distinctive identity as a result.
Alice Cooper
Rock bands have been donning costumes for as long as rock 'n' roll has been alive, but Alice Cooper brought a new sense of danger and depravity to it all when he emerged as a much-needed anti-hero in the late '60s. Hats, riding crops, snakes, coats, even a little lingerie all added up to a very charming villain. And let's not forget the corpse paint, a look that countless black metal bands have borrowed for decades.
---
Kiss
Kiss is one of the interesting cases in popular music in which removing their costumes and makeup turned out to be a major disappointment. Their image is as important as their music, or, actually, more important, given how ubiquitous their made-up mugs and platform boots are (as well as Gene Simmons' tongue). Kiss' outlandish getups and stage pyrotechnics only make their party rock all the more fun, though their dedication to marketing and merchandise don't hurt as far as making them one of rock 'n' roll's enduring success stories. Kiss-branded coffin, anyone?
---
The Residents
The Residents, easily one of the most bizarre acts in the history of rock 'n' roll, simultaneously maintained a strong sense of identity while never actually revealing their true identities at all! They didn't grant interviews to press, and kept their names a tightly-held secret. When appearing in public, however, they did so in disguise, typically in tuxedos, top hats, and giant eyeballs. As far as the best band costumes go — and the trippiest ones at that — The Residents take the (eyeball shaped) cake.
---
Devo
Describing Devo's look, it's almost more accurate to use the word "uniform" than "costume," yet all the same, the Dayton-based new wave pioneers most certainly had a singular look. Whether wearing protective radiation suits on Saturday Night Live, or simply shorts and their trademark tiered jello mold (or is it flowerpot?) hats, the visual that Devo presented more than matched the weird and wild sound of albums like Q: Are We Not Men? A: We Are Devo!
---
GWAR
It's a bit difficult to describe GWAR to someone who has never seen or heard them before, but once you witness their absurdity firsthand, you pretty much never forget it. Formed by students at Virginia Commonwealth University as a sort of experimental performance troupe, GWAR pairs heavy metal with a plot involving aliens who have come to earth to enslave humans. Their live show finds the group donning outlandish costumes, with some members as the aliens and some as their sex slaves. From there it gets outlandishly messy and gross, and we'll just say that no band matches GWAR in terms of sheer over-the-top insane theatrics.
---
Daft Punk
French house duo Daft Punk began their career in face-obscuring masks, but eventually came to embrace Kraftwerk's robotic identity and took it to a new extreme. Thomas Bangaltier and Guy de Homem-Christo eventually upgraded their garb and traded plastic masks for shiny chrome helmets. The result is the most successful android music partnership of the 20th Century (that we know of). The duo's physical identities have been so well kept under wraps that when Bangaltier made a DJ appearance in the United States a few years ago, sans mask, it made headlines.
---
The Locust
San Diego's The Locust, a band whose members have also played in a variety of decidedly less confrontational acts like The Album Leaf, Tristeza and The Black Heart Procession, take to the stage wrapped in tight, insect-like uniforms, a look that I've been told is meant to make the audience feel violated. Mission accomplished! The 30-second blasts of noise and screeching doesn't hurt either.
---
MF DOOM
Not a band, but a solitary dude with a tin mask, MF DOOM (aka Daniel Dumile, aka Zev Love X) more or less lifted his identity from Marvel Comics. Note his other identity — Viktor Vaughn. The hip-hop artist has courted controversy on more than one occasion because of a performance or two in which people reached the conclusion some other dude, and not the real DOOM, was taking his place on stage. After all, if people only know the mask, who's to say who the real DOOM is? Dumile maintains he never sent out an impostor, and that he just lost a little weight, but the mystery is half the fun.
---
The Knife
Olof and Karen Dreijer have taken the art of masquerade to a new level as The Knife, their press photos depicting the brother-sister duo in freakishly long beak masks, a chilling visual that pairs well with albums like 2006's Silent Shout. Meanwhile, Dreijer outdid herself in 2010 with a groaning, face-melting acceptance speech at a Swedish awards show.
---
Ghost
Similar to the Residents in their adherence to a code of anonymity, Sweden's Ghost perform in masks and robes, fronted by a papal-garbed Nameless Ghoul (aka Papa Emeritus) who blesses their unholy rituals with his golden pipes. One might surmise that the band's music would be extra evil, based on this evidence, but the tunes they play on debut album Opus Eponymous are some of the catchiest, most listener-friendly tunes to come out of metal in recent years.
You might also like: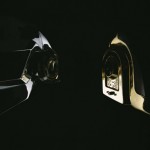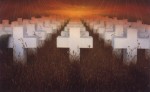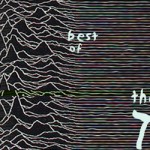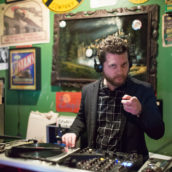 Jeff Terich
Jeff Terich is the founder and editor of Treble. He's been writing about music for 20 years and has been published at American Songwriter, Bandcamp Daily, Reverb, Spin, Stereogum, uDiscoverMusic, VinylMePlease and some others that he's forgetting right now. He's still not tired of it.