Interview: Run the Jewels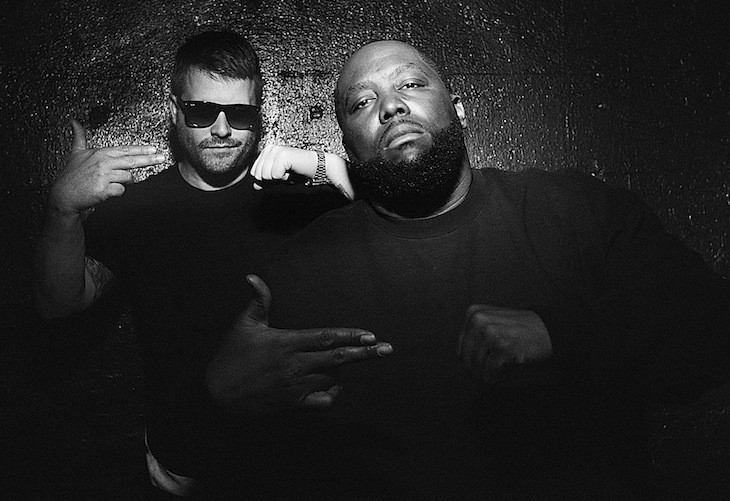 Treble: What was the recording process like for RTJ2? What was different about it? Did you both already know there would be a follow-up soon after?
KM: We knew there would be a follow-up after the first one, because when we were on tour people started saying, "When is part two coming out?" and that's when we're like "Oh shit, it really hasn't happened." We're not trading, we enjoy being in a rap group, it's good not being lonely when you're working. We had tons of fun on the road together and making the record. So that was easy enough to convince us to do it. It was harder making this record because the beats weren't done first. The concepts came on the side, so we made this record a lot more organically and we made it last year while we were touring. So we made it in Garrison (NY), Santa Monica, Los Angeles, and Atlanta. And because we made in those places, sometimes geographically, it was just cold and brutal, like in Garrison for the first record. Sometimes we'd get to these places and man, the marijuana was so good, and ideas would just pour out like in Santa Monica. In Atlanta, that's home for me and Brooklyn is home for Jaime so, any time we're there we got a little pull, but I think that the real struggle with this record is we wanted to get to a better second record than the first. We were determined to do what De La did on De La Soul Is Dead, what Tribe did on Midnight Marauders, what OutKast did on ATLiens. We wanted to get the writing right. We wanted to do that. Thank God that we did it, we pushed through. We could've risked it and just did a "Part 2" of [the first record] and been like, "Hey! We gave the same thing…but a little harder." You know, we really pushed for a level of emotional depth that I don't think people were going to be expecting this time.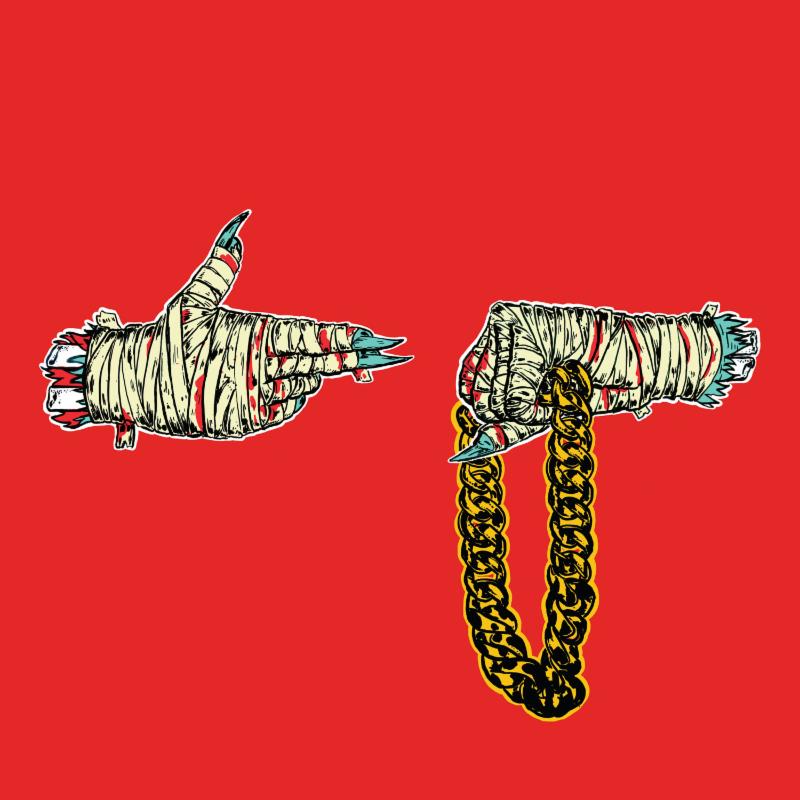 Treble: What's the writing process for you two like? How are those ideas formed? From the past few releases you've had in the last two years, it seems the collaboration between you two is organic.
KM: It is! Jaime and I — when we get in a room, it's impossible not to talk music. We get in a room to make music and we do it together. He either has the beats or is coming up with some ideas. Generally, it works like this: We get the beat we're going to use; I walk around smoking a joint, and kind of mumbling to myself. Jaime writes on the iPad, sitting there messing around and he's usually tweaking from the boards too. If he's working the boards until the engineer comes, he's already there, something will pop up and he'll say, "I got this. Let me change the part and get this out real quick." And that usually determines the direction we're going in the song and usually happens on the faster paced, in your face harder hitting [tracks]. We have other [tracks] where we put the beat on, we know this beat is speaking to us and telling us something else. We give it some thought.
Jaime's writing process, depending on how he writes, sometimes the theme comes before the first words, but often times he puts the beat on and then we'll start writing verses. I'll have a 16-bar verse on this one; he may have a 16-bar verse on that one, if it fits the theme. On the next one though, if it's just so fast and rapid fire, I'll do four, he'll do four and we'll plot it out like that. And on some records, you just get up there, you rap and you don't have the last four lines. Then your partner gets up there and says, "I got you." So, our process is organic, in that, we're in the room together. Whatever it takes to get the record done and make it dope, is what we do.
Treble: Your guests on this album are pretty diverse. What led you both to approach these particular artists?
KM: I love rap, I love rock and roll music too. I've been a Travis Barker fan since he had a couple tattoos in the Blink-182 video when it was just the beat box on that dude. I've been a fan of Travis for a while. Yelawolf was a mutual artist friend of mine; I was on his album, [Radioactive]. He introduced me to Travis and he's a hell of a guy. Jaime already knew Zach. I've been a big fan of Rage [Against The Machine]. We were going to record, Jaime dropped out of the juice bar and said, "Come here!" He took and introduced me to Zach De La Rocha! The next thing, Zach was in the studio, fiddling around and writing a rhyme. The same day I had invited Travis to come through and hear some shit because he was such a vocal sport on social media about Run The Jewels. We had an opportunity to have him come and we didn't even realize we had invited them both at the same time! We had to double back and ask, "Yo, are you guys cool?" And they were like, "Yeah! We're cool. Ain't no beef." We never thought in that time sense, usually with rappers you have bad blood. That was a funny anecdote that happened.
Basically, the people on this record are super talented and are our friends. El's friend, Ikey [Owens] played a wild ass piano solo (on "Angel Duster"). He's gone; his last piece of music is on the Run The Jewels record. We hold that [track] precious for more reasons than one, but that is definitely a major reason now. Travis and Zach being able to donate time and belief in it, is overwhelming. Gangsta Boo, she came in overtime and jumped on the record for us. Zola Jesus, BOOTS, Diane Coffee…we just have a great relationship with our friends and our friends happen to be talented people and they happen to be willing to jump on the music. Even with that, there was nothing really contrived or we were trying to go bigger, better and badder.
Treble: I really like that you're both vocal on the current state of affairs in America. Neither of you are shying away from the events of Michael Brown and Eric Garner. Is this new album driven much by politics?
KM: No, I think that it is not. We are just human beings that are making social commentary about the condition and the times we live in. I have no political affiliation. I don't revere or despise any one group, party or philosophy more than the other. They're all pretty much the same. I think that El and I are just speaking for the human in it. I happen to represent a group of people that's easier to confuse and abuse the rights of and I think that's shameful in this country. I think that, I, as an American, me personally, feel compelled to make political arguments and political statements because people who look like me are used as political points. Whether it's Tea Partiers complaining about the projection of what the welfare recipient is or whether it's police having the ability to target me in NewYork. El and I are just two regular guys that have the courage to say, "Fuck you. That's what's up." We're not going to simply comply without at least vocalizing that we don't agree with it. I think that's very refreshing in this day and age because people talk about being happy with what you got to be happy about with you and just push forward. But you can't push forward with things like Ferguson happening. You can't push forward with things like Eric Garner happening. You have to stop your regular routine and say, "This is not right."
Treble: What do you hope fans will take away from this album?
KM: One of the greatest musical experiences of their life! I hope they love like we think they are. We hope they are and we pray they are. I hope that they feel even more connected to the group. I've only seen this kind of fever around groups that were special: UGK, OutKast, EPMD, De La Soul, Tribe. I've only seen this type of artistic fever around collectives like Wu-Tang Clan. I've only seen symbols and those types of groups use logos like that. I know we're [getting] into something special. And I just want to keep making it special. I don't know how the next [one] will happen I just know we're dedicated towards making [it]. And if it's not good enough, that special thing will keep happening. That's all we can plan with that. As long as you guys want it, we're going to be here making dope stuff and going to rock the show.
You might also like: