Celebrate the Catalog: Nick Cave and the Bad Seeds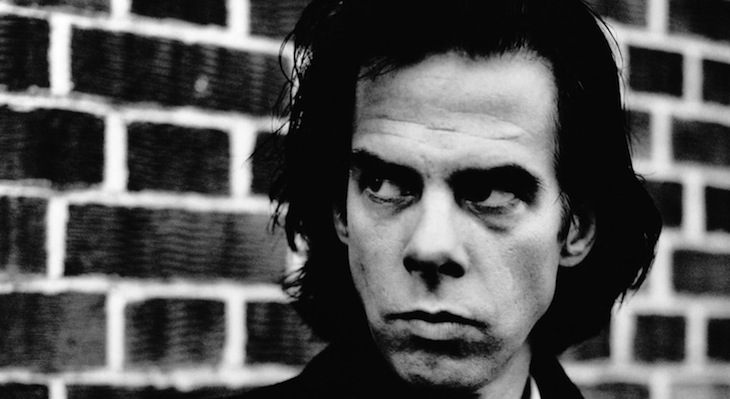 Part Two: I Let Love In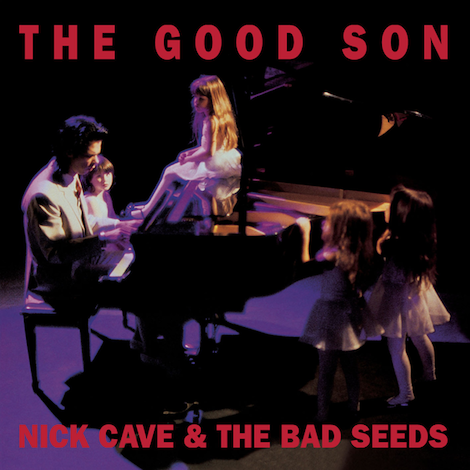 The Good Son
(1990; Mute)
Throughout the '80s, Nick Cave's face appeared on the cover of each of his albums — in color, in black and white, close up, in a red room, or in a swanky suit. So, based on cover art alone, fans should have expected something a little bit different on The Good Son — Cave's first album of the '90s. Cave's here, but he's seated at a piano and surrounded by little girls in white dresses. Wait, what? And no, there's nothing sinister afoot here; if anything, the girls represent an innocence and purity that's so often missing from a Nick Cave and the Bad Seeds composition. Don't mistake that for a message about the album itself being entirely free of depravity — the title track, a standout on the album, is based on a gritty Cormac McCarthy story, just for one notable example. But the little girls on the artwork do, in a sense, act as a metaphor for Cave's own spiritual cleansing of sorts. He had at least temporarily kicked heroin, and was in love and spending his time in Brazil, which certainly informs the Portuguese-sung lyrics of opening track "Foi Na Cruz." Likewise, as Cave's love songs go, "The Ship Song" is particularly beautiful and straightforward. Still, you don't have to look too far to find the darkness here, which manifests in highlights like "The Hammer Song" and the truly dazzling "The Weeping Song." The album apparently found some criticism from longtime fans for being a bit soft, which seems kind of ridiculous in hindsight. You don't have to draw blood to leave a strong impression.
Rating: 9.3 out of 10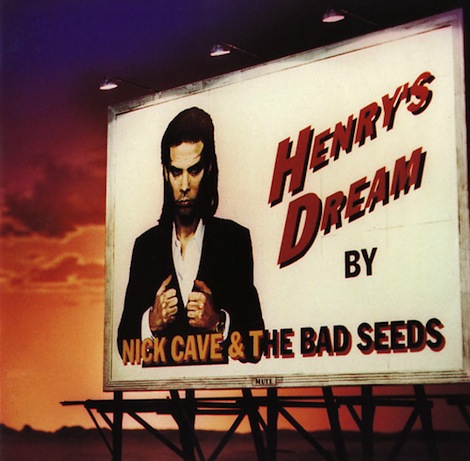 Henry's Dream
(1992; Mute)
Like Tender Prey, Henry's Dream — a record with a greater degree of inter-connected narrative and recurring characters than most of Cave's other works — is an album whose finished product Nick Cave ultimately came to be disappointed with. For the recording of the album, The Bad Seeds worked with David Briggs, producer of a long list of albums by Neil Young and Crazy Horse, and most of the songs were captured live in the studio. That's not really the problem: the rawness and verve shows in the finished product, which sounds — on the whole — more tense and heavy than many of its predecessors. That, as far as I can tell, is more asset than liability. A song like "Papa Won't Leave You Henry" soars because it's continuously on the verge of completely coming off the rails. It never does, though, instead dancing along the edge as Cave snarls, "lynch mobs/death squads/ babies born without brains!", which only makes it all the more exciting as a result. Closing track "Jack the Ripper" comes even closer to that dramatic collapse, Cave's vocal performance even more bloody and off-kilter than on any of the other tracks. But in an album-by-album breakdown with Uncut (uh, sort of like this one), Cave laments that Briggs made Henry's Dream "fucked up in the wrong way." It's the kind of thing only the artist behind the album would be able to articulate or even detect; to these ears, it's a damn triumph.
Rating: 9.2 out of 10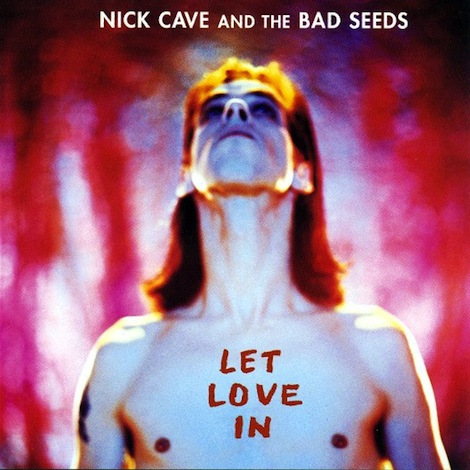 Let Love In
(1994; Mute/Reprise)
When Nick Cave changes his mood, his themes, his outlook or approach, it's usually in measured degrees rather than in wide swings. There are some exceptions: 1992's Henry's Dream was a much more violent and aggressive album than its predecessor, The Good Son. And his transition from 1996's Murder Ballads to 1997's The Boatman's Call is, if not a difference like night and day, at least the difference between pitch dark and dawn. For the most part, though, you could listen to all of Nick Cave and the Bad Seeds' 15 albums in any sequence you want, and it would still probably make some kind of sense — their theatrical and highlight-packed live shows are a testament to this. And as such, it only makes sense to view the definitive Nick Cave and the Bad Seeds albums as those in which Cave balances his many narrative personalities: romantic, raconteur and sociopath.
On Let Love In, they're all in attendance, and some of them have names: "Loverman," "Jangling Jack," "Red Right Hand." Which one assumes which role is a question best left to the listener, though Cave is at least marginally leaning more toward the romantic personality on the album. I mean, it's called Let Love In. This isn't a euphemism; Cave had recently gotten married before the album was recorded, and funneled that into an album that had a beating heart at its core — which occasionally resulted in a spatter of blood (poor Jangling Jack, he never saw it coming). The funny thing about the lovelorn ballads on the album is how much darker and more gothic they sound than their gentler counterparts on albums like The Boatman's Call and No More Shall We Part. Both versions of "Do You Love Me" — bookending the album much like "It's No Game" on David Bowie's Scary Monsters — are eerie, though one throbs, while the other slinks. And "I Let Love In" is a fantastically seductive vampire waltz. Because these dark, surprisingly heavy ballads comprise some of the best material, it's easy to forget how hard this thing rocks. "Loverman" seethes and stomps hard enough that Metallica felt inspired to ruin it a few years later. And "Thirsty Dog" is a hilariously lecherous confession that would act as a kind of precursor to Cave's Grinderman project more than a decade later. But I think we all know what the show-stopper here is: the ominous single and live staple "Red Right Hand," which hasn't lost any of its bite despite showing up in about 80 soundtracks for everything. At the time, this was Cave's most commercially successful album, and found The Bad Seeds slotted into an afternoon position during Lollapalooza 1994. They'd come to outsell this just two years later; I dare say they never topped it, though.
Rating: 9.5 out of 10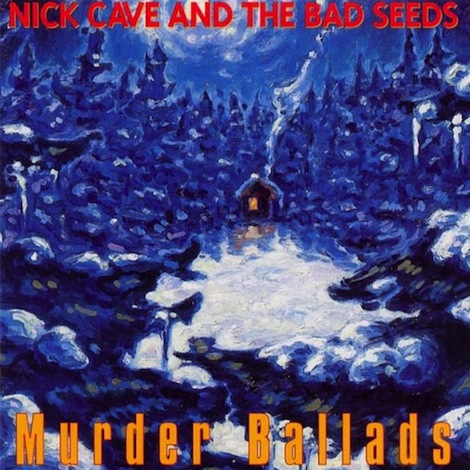 Murder Ballads
(1996; Mute/Reprise)
Long before Nick Cave and the Bad Seeds recorded Murder Ballads, Cave had seemingly amassed a pretty impressive body count in his songs. Sometimes they were just suggested ("From Her to Eternity"), and sometimes they were fairly literal (any number of songs on Kicking Against the Pricks), and sometimes they were terrifying in how visceral they were ("Six-Inch Gold Blade"). So by the mid-'90s, it seemed like it would only be a matter of time until Cave would attempt an entire album's worth of murder ballads — some original, some public domain — and see how high that stack of cadavers could rise. The final count on Murder Ballads is somewhere around 65, putting it at an average of 6.5 deaths per song. Yikes! But Cave didn't exactly invent the idea of the murder ballad, he merely took a folk music tradition more than 100 years old and adapted it to his own unique style, which in this case makes for a truly stunning (and chilling) turn of events. And in that tradition, Cave puts an entirely different spin on each bloodbath, opening with one that's senseless and horrific ("Song of Joy"), one beautifully tragic ("Where The Wild Roses Grow," featuring Kylie Minogue), and even one that's almost campy in its jaunty killing spree narrative ("The Curse of Millhaven"). That Cave finds so many different angles through which to view humanity at its most depraved and horrible speaks to both his versatility and his imagination. And that imagination is certainly troubling when taken at face value — I feel a little guilty when I think about how much fun it must have been to come up with new ways to off these poor bastards. But, well, Cave's version of fun has always been a little more depraved than most.
Rating: 9.0 out of 10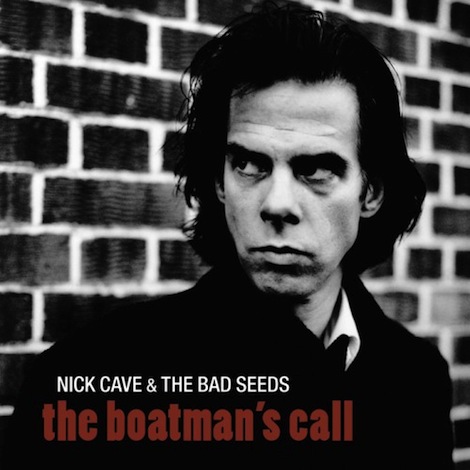 The Boatman's Call
(1997; Mute/Reprise)
It's hard to talk about The Boatman's Call without surveying the context around it. Just one year earlier, The Bad Seeds had dropped a lengthy and chaotic album in which a bunch of people get murdered. Here, Cave is singing about the dissolution of two different relationships (one with PJ Harvey), interwoven with meditations on faith. That's kind of his thing, really — braiding religion, love and pain in a frayed helix. And here, its presented in as stark and elegant a package as possible. No other album in his catalog sounds exactly like this, though there are a couple that sound kinda like this, most notably The Good Son. But even that album builds its arrangements up into more ornate and elaborate pieces. Here, there are moments where all Cave needs is a piano, like on the stunning opening song "Into My Arms," which easily ranks as one of Cave's all-time best. And on the bigger tracks, it's still hushed and restrained, and moves slower than even his other most ballad-heavy albums do. This puts a greater emphasis on the vocals, which sometimes reveals characteristic one liners like, "We fucked up the sun, and then we fucked it back down again," but it mostly results in one of the most vulnerable and poetic releases of Cave's career. It isn't perfect — sometimes the restraint feels like too much of too little, and it makes idiosyncrasies even more noticeable (I can't be the only one who thinks the drum machine on "Brompton Oratory" makes it sound like an outtake from Leonard Cohen's I'm Your Man). I realize these are fairly nitpicky complaints about what's ultimately a beautiful and consistently good album, but it feels necessary to return to that thing about context. It's a fine album, but it's almost more effective when viewed as a companion piece to Murder Ballads. One's dangerous and one's melancholy, but they each represent Cave at his most polarized (and, it turns out, polarizing).
Rating: 8.7 out of 10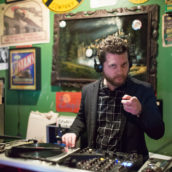 Jeff Terich
Jeff Terich is the founder and editor of Treble. He's been writing about music for 20 years and has been published at American Songwriter, Bandcamp Daily, Reverb, Spin, Stereogum, uDiscoverMusic, VinylMePlease and some others that he's forgetting right now. He's still not tired of it.