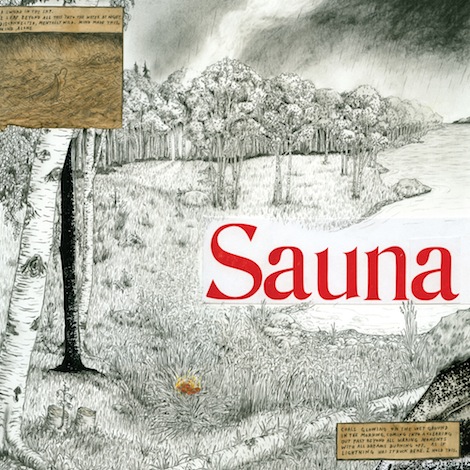 Phil Elverum has always created music that required the listener to settle into a somewhat specific mindset. Even back when he was crafting less ambiguous indie-folk as The Microphones, his music occupied a rather gloomy timbre and his lyrics tended to drift into heavy topics in an almost nonchalant manner. As his latest project, Mount Eerie, has progressed, it has marched further away from typical folk formats and into an ethereal, drone-like space that lets these dark reflections echo even louder in the listener's head.
On Sauna that echo becomes a highly audible scream. It's not that this record, Elverum's seventh as Mount Eerie, is louder or even that much more experimental than his past output, but there is definitely something a bit more pointed about the way he presents this particular set of meditations. Sauna sounds like Elverum's most cinematic album to date, and it contains many moments that don't quite make sense as individual tracks — like the chaotic whirlwind of "This," or the entrancing interlude "(Something)." But when you meld these elements together as a whole, these odd outliers become necessary flourishes to the record and help to bring a heightened sense of purpose to this collection of songs and compositions.
There are definitely standout songs on Sauna: The warped shoegaze of "Boat" and slow building catharsis of "Pumpkin" are particularly satisfying in or out of context. But, as a whole, Sauna shows Elverum moving in a direction that closer resembles artists like Brian Eno or Xiu Xiu. As he ages and perfects his craft, Elverum's work — at least as Mount Eerie — is becoming less about communicating ideas as clearly as possible via words or traditional storytelling and more about conveying those stories and emotions through the use of textures and tone.
As Elverum pushes through his second decade of Mount Eerie, the project holds a looser grip onto genre than ever before. He still has his obvious favorites: lo-fi folk, ambient music, black metal and drone metal all make recognizable cameos. But in the case of Sauna, these are purely a means to an end, tools used to craft an opus of fear, longing, desperation and hope.
Similar Albums: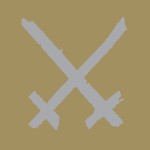 Xiu Xiu – Angel Guts: Red Classroom


Brian Eno – Small Craft On a Milk Sea


Animal Collective – Here Comes the Indian