10 Essential Neo-Psychedelia Albums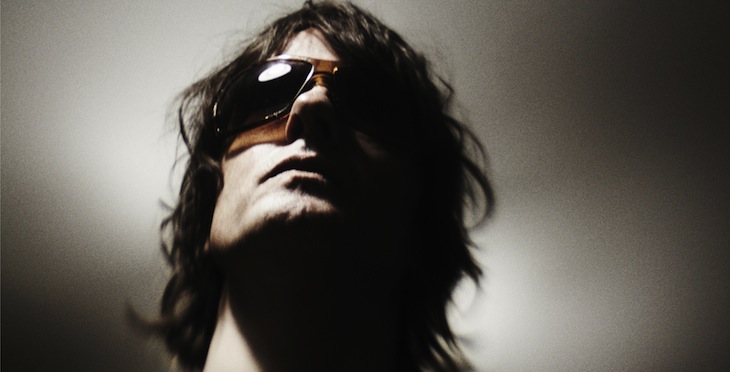 Psychedelic rock's heyday was inarguably the 1960s—the love was free, the drugs were plentiful, and guitar effects pedals were becoming increasingly loud and more advanced. But psychedelic rock has been on a long spiritual journey since the Summer of Love came to an end, going a little bit quiet during the 1970s, and eventually roaring back in strange, artful new ways in the '80s on up to the present. The rise of psychedelic-leaning post-punk bands like Echo and the Bunnymen and The Soft Moon came to be known as "neo-psychedelia," eventually flourishing into a more widespread and international movement of artists taking the spirit of psychedelic rock and applying it to new sounds and techniques. Primal Scream made it dancefloor ready. The Flaming Lips and Spiritualized took it to orchestral realms. And Animal Collective—well, they kinda did their own thing. With a new album on the way from current neo-psych torchbearers Tame Impala on the way, it felt like the right time to dive into this peculiar and wonderful genre: Here are our 10 essential neo-psychedelia albums.
---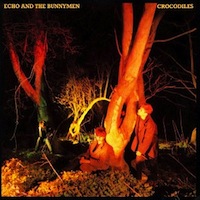 Echo and the Bunnymen – Crocodiles
(1980; Korova)
Part of a Liverpool scene that also included Teardrop Explodes and Wah!, Echo and the Bunnymen's brand of post-punk borrowed liberally from '60s psychedelia, which on debut album Crocodiles included a heavy dose of whirring, buzzing organs. It's not exactly worlds apart from what was going on in nearby Manchester, but Echo's take is filtered through some curious swirls of color and surrealism. At their most accessible, they hew close to classic garage-psych on "Do It Clean," while descending into eerie effects and disorienting sounds on "Going Up." And it's hard to tell what, exactly, Ian McCulloch is getting at on "Villiers Terrace": "People rolling around on the carpet/Biting wool and pulling strings." There's some weird, wonderful stuff happening on this album, with an accessible anchor to ever keep this trip from spiraling out of control.
---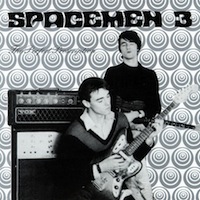 Spacemen 3 – The Perfect Prescription
(1987; Glass)
UK trio Spacemen 3's name once adorned an unofficial compilation of recordings called Taking Drugs to Make Music to Take Drugs To. That was more or less a mission statement for the band, who consumed their share of mind-altering chemicals and subsequently turned that disoriented state of being into fuel for similarly disorienting recordings. Where some of neo-psychedelia's all-stars before and after took on some stunning feats of psychedelic wonder, Spacemen 3's trip-outs were minimal—elegant even. Inspired by the Velvet Underground, krautrock and the '60s psych-rock movement in equal measure, Spacemen 3 made a big sound out of stark elements on The Perfect Prescription, whether in the form of the (sonic) booms of "Take Me to the Other Side," the Velvets-y tenderness of "Walking With Jesus," the orchestral grandeur of "Ecstasy Symphony/Transparent Radiation (Flashback)", or the bluish cheer of "Things'll Never Be the Same." It's mind-bending and mind-melting in equal measure.
---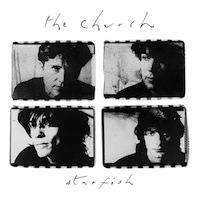 The Church – Starfish
(1988; Arista)
Australia's The Church occupy that liminal space between post-punk, dream pop and neo-psychedelia, which is part of what makes their music universal, in a sense—it appeals to different palates and sensibilities, for entirely different reasons. But one of the reasons why Starfish was their most successful album has more to do with the fact that it simply contained some of the best songs that the band ever wrote. Yet that lightly psychedelic element traces every track, from the drawn-out riffs on opening song "Destination," to the driving and dense sound of "Reptile," to the haunted atmosphere of hit single "Under the Milky Way." It's not the most head-spinning of neo-psych albums, but it is the one that provides the most perfectly comfortable buzz.
---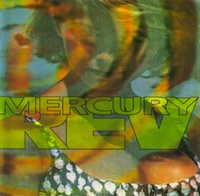 Mercury Rev – Yerself Is Steam
(1991; Rough Trade)
It's been a long time since Mercury Rev has made something as noisy and chaotic as Yerself Is Steam. Recorded when the Rev operated much more like an actual rock band, with several guitars squealing feedback all at once and Jonathan Donahue trading vocal duties with David Baker—whose delivery was more like a spoken-word narration of the band's own suggested hallucinations— Yerself Is Steam is a vastly different beast than the more accessible and more lushly produced material from Deserter's Songs on up to the present. But beneath the barely controlled chaos and loads of feedback, the brilliant melodies are, indeed, there. The easiest place to find them is in the concise, groove-heavy "Coney Island Cyclone," but Yerself Is Steam is more about the full journey than just the landmarks, so savor the ambiance of "Blue and Black" or the shoegaze leanings of the stunning "Frittering." The details come into focus better when you can see the full picture.
---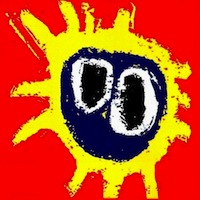 Primal Scream – Screamadelica
(1991; Reprise)
Over Primal Scream's long career, the Glaswegian band has changed shape with almost every album, taking on Stones-inspired rock on Give Out But Don't Give Up, ambient dub on Vanishing Point, and a confrontational hybrid of big beat, shoegaze and noise rock on 2000's XTRMNTR. But their purest expression might still be 1991's Screamadelica, in which Bobby Gillespie & Co. married psychedelic pop to rave electronica, issuing something that paralleled the Madchester movement but wasn't quite of it. It features a 13th Floor Elevators cover, for starters ("Slip Inside This House") and a pair of masterful singles that juxtaposed the highs of both drugs and religion in the gospel-inspired "Movin' On Up" and "Come Together." The two atmospheric, gorgeous versions of "Higher Than the Sun" are the album's twin peaks, but throughout it all, there's some new and exciting permutation of the band's head-spinning grooves. Screamadelica reverently nods to psychedelia's origins, while simultaneously taking it into the future.
---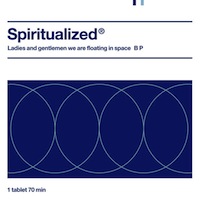 Spiritualized – Ladies and Gentlemen We Are Floating in Space
(1997; Dedicated)
After first injecting listeners with doses of feedback and drone in Spacemen 3, Jason Pierce AKA Jason Spaceman sought out different ways of chasing a transcendent high with Spiritualized, whose 1997 album Ladies and Gentlemen We Are Floating in Space represents the band's greatest triumph. It's a long album, occupying as much space as a CD can hold, with jaw-dropping, 17-minute album closer "Cop Shoot Cop" (featuring Dr. John) representing a bluesy and powerful end—and one whose title and musical progression parallel a junkie's hopeless cycle—to an album of beauty and chaos. It's at times Spiritualized's most beautiful album, as well as their noisiest, with at least three singles ("Come Together," "Electricity," "I Think I'm in Love") that represent the catchiest songs that Pierce has ever written. Just to add a little cheek to their drug-oriented opus, Ladies and Gentlemen's artwork is meant to look like that of prescription pills. Take daily and bliss out as needed.
---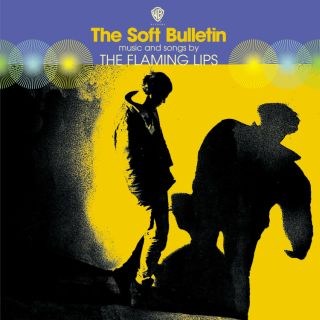 The Flaming Lips – The Soft Bulletin
(1999; Warner Bros.)
In 1997, The Flaming Lips would begin a lifelong love affair with the baffling publicity stunt by releasing the four-disc Zaireeka. The gimmick? All four discs had to be played at the same time! Of course, while this was frustrating, it did result in something that was intended for the greater artistic good, and most "parking lot experiments" that resulted in the proper auditory experience turned out to prove the band was on to something. Two years later, however, they followed that up with the less conceptual, but no less gorgeous The Soft Bulletin, in which the Lips—with the aid of producer Dave Fridmann—take their quirky psychedelic pop into more orchestral, emotional and simply incredible realms. The opening rush of strings, synths and drums on "Race for the Prize" is still an opener that gives me chills when it kicks up, and "Waitin' for a Superman" the kind of closer that leaves me with a lump in my throat. The path between these two remarkable poles goes through a number of odd tales and sonic effects that's simultaneously otherworldly and human, showing off a range and a songwriting sophistication that the Lips always hinted at, but never quite achieved. It's their best album.
---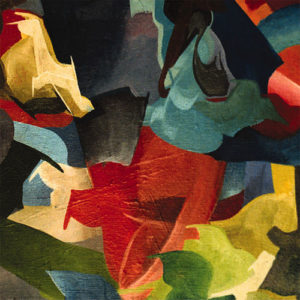 Olivia Tremor Control – Black Foliage Animation Music Vol. 1
(1999; Flydaddy)
When Olivia Tremor Control released their debut, it arrived (sort of) in two parts—the studio album, and a companion piece of atmosphere and musique concréte instrumentals meant to be played at the same time, a la The Flaming Lips' Zaireeka (minus two discs). Black Foliage Animation Music Vol. 1 (which does not have a second volume, for the record), was just one album, but as a solitary recording, it certainly covered a lot of ground, juxtaposing the band's trippy, fuzzy pop songs against a recurring melodic interlude that took on different arrangements, as well as odd bits of instrumental chaos. It's a proper psychedelic journey, the Athens, Ga. band taking you through various gateways to get to the next beautiful and fertile garden of melody. You could arguably make your own playlist of just those perfect pop songs ("Hideaway," "A Sleepy Company" and "A New Day" being among the best), and it would be a phenomenal piece of music. But then again, part of what makes Black Foliage the album it is is the noise, the messiness and the scattered nature of its progression. Revel in its chaos.
---
Animal Collective – Merriweather Post Pavilion
(2009; Domino)
Everything in Animal Collective's catalog has some degree of psychedelia coursing through its veins, be it on the peyote campfire sing-alongs of Sung Tongs, or the feral howls of Here Comes the Indian. By comparison, Merriweather Post Pavilion is actually one of their more approachable, easier to translate records for those who don't speak the manic dialect of Avey Tare and Panda Bear. Based heavily in electronics—and by extension, beats—Merriweather Post Pavilion finds the band's disorienting song factory spitting out fully formed pop songs. But, hey, they're still Animal Collective songs and, as such, still tend to veer into strange, unfamiliar places. The looped euphoria of "My Girls" resulted in the closest thing that the group ever had to a hit, while "Summertime Clothes" has all the bounce of a Richard X single, dressed up in thrift-store chic. But everything's so heavily layered and drenched in effects that even though MPP is Animal Collective's catchiest album, it might take a few listens to make that connection. Also, how 'bout that optical illusion cover?
---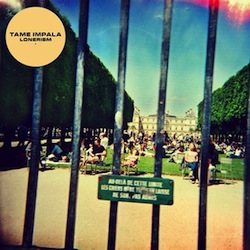 Tame Impala – Lonerism
(2012; Modular)
In just the past five years, Australia's Tame Impala has released two of the best neo-psychedelic albums in recent memory. The first was their fuzz-heavy debut, Innerspeaker. But two years later, they surpassed that early peak with Lonerism, a cosmic, emotional and kaleidoscopic journey through frontman Kevin Parker's inner monologue (treated heavily with effects, of course). Balancing a vintage aesthetic with modern songwriting, Tame Impala leap back and forth between meaty, chugging heavy psych ("Elephant"), Beatlesque pop ("Feels Like We Only Go Backward") and more abstract, electronics-driven explorations ("Apocalypse Dreams"). Lonerism is a modern classic, not simply because it sounds great—which it does—but because it's ultimately a human and vulnerable record beneath that massive sound.
You might also like: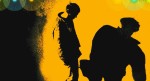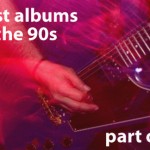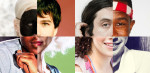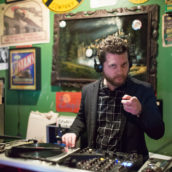 Jeff Terich
Jeff Terich is the founder and editor of Treble. He's been writing about music for 20 years and has been published at American Songwriter, Bandcamp Daily, Reverb, Spin, Stereogum, uDiscoverMusic, VinylMePlease and some others that he's forgetting right now. He's still not tired of it.