Da Art of Storytellin': What a time to be alive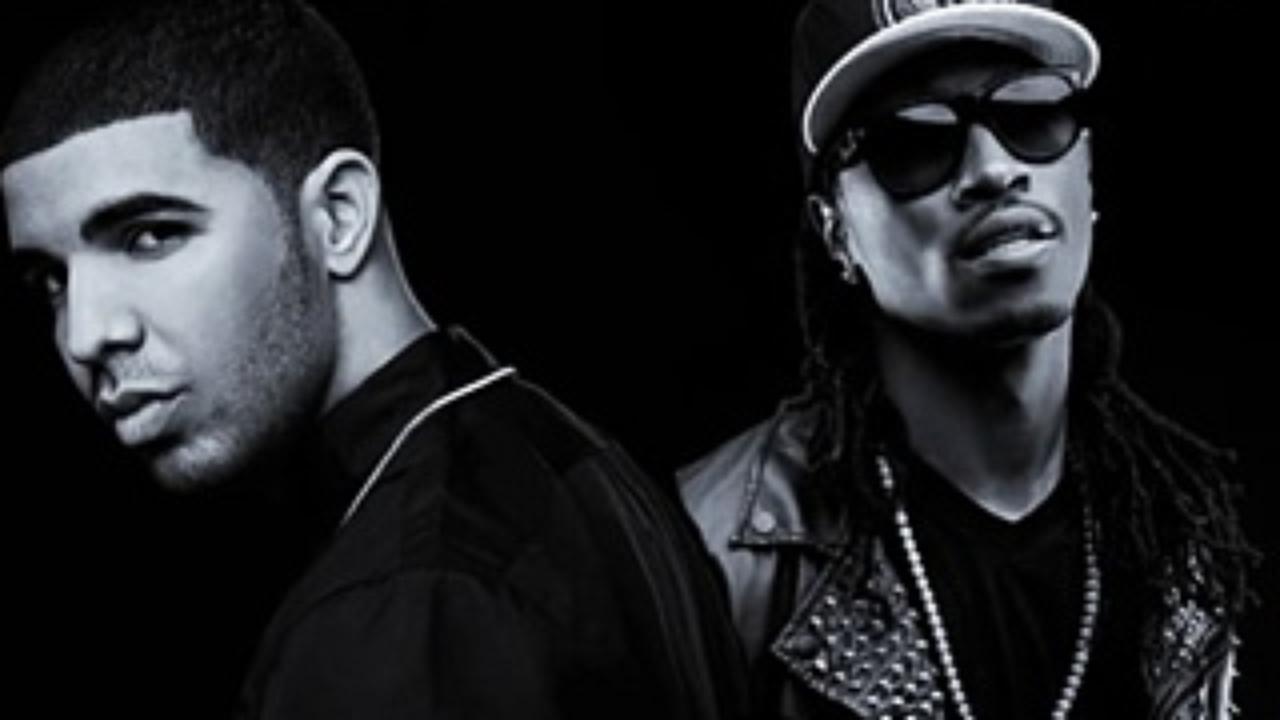 I'm writing this intro on a hot Sunday afternoon. Eagerly awaiting the Drake and Future mixtape, What A Time to Be Alive, listening to the official preview of it on OVOSound Radio on iTunes' radio Beats 1. While so far no song seems to refer to Moon Pies, the tape has managed to tap into a very real excitement, both in myself and from what I can see in online communities. For good reason—both Drake and Future seem to be experiencing a Matthew McConaughey-esque renaissance (Drake-aissance?) and the prospect of these two rappers coming together when they're both at the top of their game is not something to scoff at. I'm legitimately excited about this tape, and not just as a writer, but as a fan of both rappers. So when the download link goes live, I'll download, listen and dissect. I'll write about it, I'll make jokes about it, but mostly I'll just be excited.
That kind of genuine excitement and anticipation doesn't come around too often. A lot of the time I'll get a new release and listen to it without much excitement other than vague curiosity. The heart racing moment I had when downloading the last Beyonce album or the last Drake album honestly doesn't happen to me with regularity. But those times when it does happen are special. It's a nice moment to suspend criticality and just be a fan for once. I'll dissect later, but for now I'm just happy to listen.
Now then, onto the new hip-hop mixtapes of September 2015.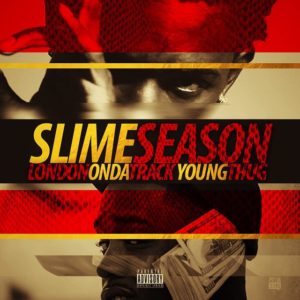 Young Thug – Slime Season
I've spent a fair amount of space on this site expounding on my love of Young Thug. He's one of my favorite emcees to come up in the last few years and I'll always be excited when a new tape comes out. And here we are again: a new season, a new Young Thug release. It's become abundantly clear that Thug has no intention of slowing down. Unlike the 1017 Thug sequels, which felt more like a loose collection of throwaway tracks and single-worthy songs, Thug's recent tapes are focused, cohesive and a more articulate representation of Thug as a rapper. The long-delayed Slime Season comes on the heels of Barter 6, an album that I still haven't been able to tear myself away from, and while it didn't immediately grab me the same way Barter 6 did, Slime Season is an excellent tape and well worth listening. At 18 tracks, Slime Season feels remarkably loose and confident, yet polished. Working largely with producer London On Da Track, Thug feels at ease with songs that allow for surprise and play off of his unique vocal work—songs like "Best Friend" and "Overdosin" exemplify this. Slime Season's biggest surprise is that it's largely devoid of guests. "Quarterback" features Quavo, Offset and PeeWee Longway, and is basically a new Atlanta-all-stars track. "Take Kare" features Lil Wayne, another surprise given Thug's affiliation with Birdman. And while it's always fun to hear a quick clip from Gucci Mane, Slime Season is largely a Thugger affair. He takes center stage and as he did on Barter 6, Thug shows an awareness of his on-the-verge-of-mainstream-success status, while also staying true to what longtime fans loved the most about him—a feat that we have seen time and time again prove to be difficult for other rappers. Slime Season more that sates the appetite as we wait for Hy!£UN35, his upcoming "proper" album, and proves Thug is more capable than many initially thought him to be.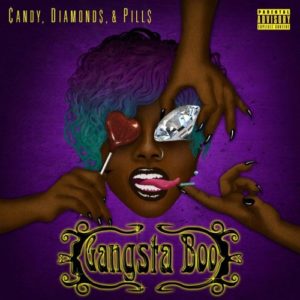 Gangsta Boo – Candy, Diamonds & Pills
Having grown up in the Bay Area, my early thoughts on rap had definite West Coast bias. I was Pac over Biggie. Dre, Cube, Nate Dogg, et al. over Nas, Jay-Z and Mobb Deep & Co. My rap consumption in the '90s was very much defined by the West Coast/East Coast dichotomy, and I unfortunately missed out on the wealth of music coming from the rest of the country, specifically the South. I didn't come to vanguards like UGK or Three 6 Mafia until much later. When I was in high school, my knowledge of rap from the South was limited to Goodie Mob and Outkast—no slouches, but still just a sliver of the scene. When I finally came around to Three 6 Mafia, I recognized their relevancy and skill but I what I was really taken by was Gangsta Boo. As the first and only female member of Three 6 Mafia, she was truly badass and I have been more than thrilled to see her flourish with her recent collaborations with BeatKing. Candy, Diamonds & Pills is her first solo release since 2013's unfortunately uneven It's Game Involved, and it's clear that this is a statement of purpose of sorts for Gangsta Boo. Candy, Diamonds & Pills sounds like she's establishing a solid independent voice, one that acknowledges her collaborators but also showcases her as a vibrant and unique voice of her own. For myself, as someone who has been rooting for her, this is a vindication of sorts. After being the highlight on every BeatKing tape, it's so great to listen to Candy, Diamonds & Pills and with BeatKing on the dials of several of these songs, it's clear that he is as well. Candy, Diamonds & Pills revels in Gangsta Boo's skill and her dynamic personality, and at 10 streamlined tracks, it's a perfect way to reintroduce an artist who deserves way more attention.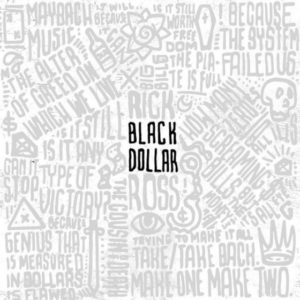 Rick Ross – Black Dollar
At best I have always been indifferent to Rick Ross. I never went too far back in the Maybach Music catalog and perhaps starting my close listening with Mastermind was a mistake. A forgettable and underwhelming album, "Sanctified" notwithstanding, Mastermind was bloated and almost willfully unable to make good on its hype. Hood Billionaire similarly came and went without making too many waves. Was this the end of Rick Ross? Did he, in fact, become a caricature of himself and resigned to be a one-liner for internet memes? Remarkably Black Dollar is a return to form, of sorts. A decidedly stripped down album, Black Dollar makes a point to paint Ross as someone who is getting back to his roots. Album opener "Foreclosure" has Ross stating, "foreclosed on my past life." The results is that Black Dollar has Ross sounding fresher and more energized. He feels ready to make good on his past success, to prove that he's still an MC to keep an eye on. Music-wise, Black Dollar doesn't break new ground. Much of the instrumentals can be called throwbacks, but they allow Ross' charm and swagger to flourish and the whole affair seems so effortless. Songs like "Bill Gates" let Ross be funny, snapping lines that poke fun at his own larger than life persona. The sort of self-awareness on display here is a breath of fresh air here and something sorely missed on both Mastermind and Hood Billionaire.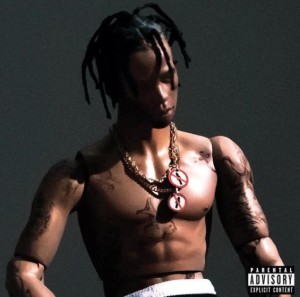 Travi$ Scott – Rodeo
I took an ambivalent stance when it came to the Travis Scott rumors/allegations/accusations. I actually really enjoyed Days Before Rodeo and thought that maybe he could pull it out and be able to come out from under the weight of his mentors and influences. Well…it seems that will not pass. Rodeo comes out just as his reputation as a biter is reaching a wider audience. Billy Haisley's article on Deadspin posted earlier this year was a deafening condemnation that was hard to ignore, particularly for people like me who hadn't paid mind to the allegations. Rodeo could have been a chance to strike back, prove that Scott could create an album that didn't sound derivative of Kanye West or, worse yet, Kid Cudi. Instead Rodeo seems to double down on the Kanye/Cudi copies, stretched out and rendered flavorless. Many of the songs clock at the 5-minute and longer range and they drag, they meander without direction and it begins to be abundantly clear that Scott doesn't know where to go. The songs have a kind of weight and self-seriousness to them and if you aren't really paying attention, it's easy to be swept away by their supposed importance. But once you do pay attention, you realize that Scott isn't really a good emcee and unlike other rappers whose flows leave something to be desired, Scott's personality doesn't stand up enough to charm and make up for the weak skills. It's unfortunate that he brings so many guests on Rodeo, so many of them are quite good and reveal the shortcomings with just a verse. There's promise when Scott gets weird with the vocal modifications. He seems to be having fun playing with the gear, but he always pulls back to the stifling seriousness. For sure Scott has benefited from his famous friends, but he also is struggling under their influence. Because I honestly did like Days Before Rodeo, I want Scott to strike out on his own, to make music that doesn't sound like Kanye, Cudi, Future or whoever. But as of right now, it doesn't seem like we'll be seeing that anytime soon.
I slowed down pretty heavily on downloading new tapes but here are the other things that have been occupying my headphones of late:
FKA twigs – M3LL155X
Julia Holter – Have You In My Wilderness
Carly Rae Jepsen – E-MO-TION (legit, you guys)
You might also like: