Santigold talks new album 99¢, weighs in on streaming debate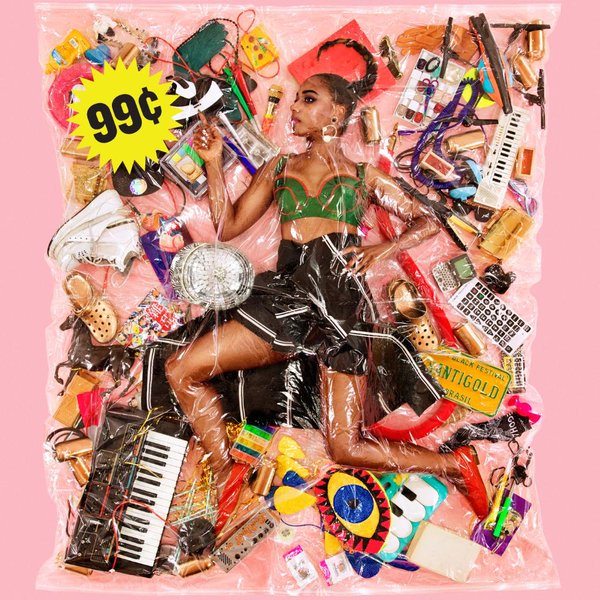 In a recent interview with Pitchfork, Santigold discusses the creative process behind 99¢ (out January 22 via Atlantic), sharing how her life experiences led her to take a different approach to the exhausting work of pulling a cohesive album together with a large assortment of producers. "I had a baby, and that obviously is a whole other experience and emotional place," she says. "And then to come make music right after that experience, I just wanted to have a fun time." The record features guest appearances by B.C. and ILOVEMAKONNEN, as well as collaborations with TV on the Radio's Dave Sitek, Hit Boy, Sam Dew, Vampire Weekend's Rostam Batmanglij and Doc McKinnen.
During the chat, Santigold also offers her ninety-nine cents in regards to the streaming debate around services like Spotify and Apple Music.
"I think there should be better deals, honestly, and I think that there should be better deals cut where the artist actually gets some money from that. Right now I think the labels have worked out deals with those companies so they're getting enough money. But because the labels had to figure out what to do also, because when records stopped selling, they were sinking as well. But then they did these deals that cut the artist out. The artists aren't making a lot of money from their music getting played, so we have to figure out other ways to do it and that's the reality of the music business now."
Read the entire conversation over at Pitchfork and stream Santigold's latest track, "Can't Get Enough of Myself", here.
Santigold 99¢ tracklist:
1. Can't Get Enough of Myself (feat. B.C.)
2. Big Boss Big Time Business
3. Banshee
4. Chasing Shadows
5. Walking in a Circle
6. Who Be Lovin Me (feat. ILOVEMAKONNEN)
7. Rendezvous Girl
8. Before the Fire
9. All I Got
10. Outside the War
11.Run the Races
12. Who I Thought You Were