Da Art of Storytellin': Missy Elliott's comeback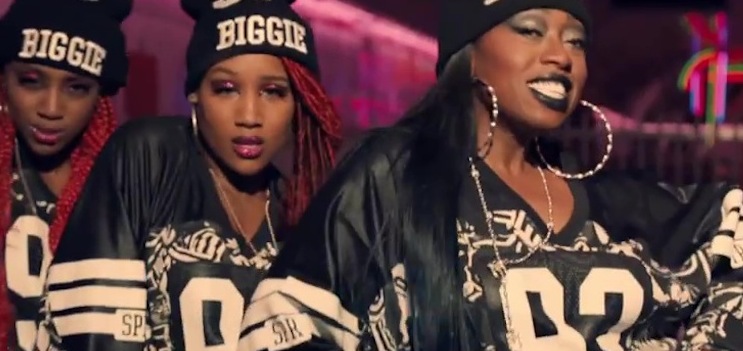 On Thursday, Missy Elliott dropped a video for "WTF (Where They From)." It has been 10 years since her last album and since then, Elliott has made sporadic guest verses on tracks while largely focused on producing. When the video came out, my Facebook feed was flooded with people sharing it and proclaiming "she's back!" It was kind of weird to see this dubbed a Missy Elliott comeback since, as I said earlier, Missy didn't disappear. She popped up on Janet Jackson's high-profile comeback album Unbreakable, she killed it on Fantasia's underrated "Without Me" with Kelly Rowland, and her appearance with K-Pop group G-Dragon at Los Angeles' K-Con blew everybody's nips off with her performance. But OK, she hasn't had an album or a solo single out, so perhaps this illusion of disappearance is somewhat warranted.
But what did nag at me was seeing people share the video, excited for a female MC and exclaiming "finally!" It nagged at me because I did not find "WTF (Where They From)" to be particularly great or particularly bad. It settled into this region of "meh;" I was grateful for its existence, but I wasn't drawn to listen to it again nor to share it. It nagged at me because I had just spent the week listening a few other female MCs who have arisen post-Missy and I wondered if everyone sharing Missy's video were just as supportive to other female rappers or knew about their music. Then again, I certainly don't want to shame others for their joy in Missy's new song, even if I can't muster the same energy. I would just be excited to see that enthusiasm spread out to a younger generation of female MCs.
November 2015 mixtapes roundup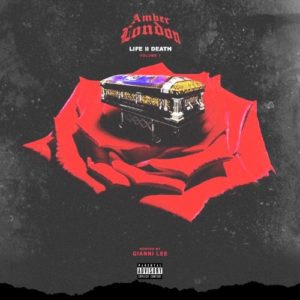 Amber London – Life II Death Vol. 1
Speaking of female MCs. One of the aforementioned female rappers I was listening to a lot this past week was Amber London on her Life II Death Vol. 1 tape. London hails from Houston and was affiliated with SpaceGhostPurrp's Raider Klan, so the 23-year-old is by no means green. Life II Death Vol. 1 is heavy. It's not a tape with an effervescent, easygoing vibe. Amber London goes hard here and she slays. London's delivery is unflappable, complementing the often menacing instrumentals. While deeply indebted to greats like Three 6 Mafia, I was often reminded of early Gangsta rap, particularly on tracks like "Can I Live Wit Da Glock On Me" and "Ya Still Can't Fuck Wit Me." While "Queen of the Underground" is a worthy statement of purpose (a track which bears the influence of the Wu-Tang Clan and MF Doom), it was "Nebula" that threw me for a loop. The striking track features one of the album's best hooks and London is alluringly cool, and while it was a fairly new release, "Nebula" still managed to claim a spot among my favorite tracks of the year.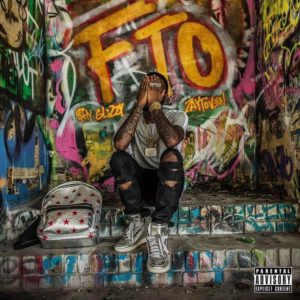 Shy Glizzy – For Trappers Only
I couldn't even tell you how I came to download For Trappers Only. Was it one of my friends who passed the link on to me? Did it come via the different websites that I follow, sleuthing for new tapes and new rappers? Who knows. But wherever the recommendation came from, I'm so glad it found its way to me. I'm already pretty partial to Zaytoven produced tracks, so Shy Glizzy's tape was a welcome addition to my listening rotation. For Trappers Only doesn't really break ground and if you weren't already fans of Zaytoven or Shy Glizzy, it might not be your cup of tea. This slim 12-track tape acts as a showcase for both Shy Glizzy and Zaytoven, showing them to be adept collaborators. Tracks like "Out the Block" and "No Sleep" are perfect examples of what makes Zaytoven such an undeniable producer, the play and bombast of the songs are infectious and hit the spot. Shy Glizzy puts his best foot forward on tracks like "Lil Mama" and "Going Thru It" where his sing-songy flow is inflected with pathos, adding dimensionality to the songs.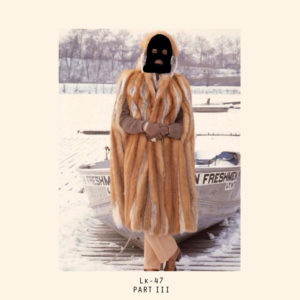 Leikeli47 – Lk-47 Part III
Leikeli47, the masked Brooklyn rapper, has become one of my favorites after stumbling upon her 2014 tape, Lk-47 Part II. This tape comes on the heels of a high profile endorsement by Jay Z on Tidal, but it takes no easy shots, it doesn't pander. Extending her Lk-47 series, Lk-47 Part III comprises a long 20 tracks. It's also a bit scattershot and at times it careens wildly with tracks that assault the listener from all sides in the best possible way. Leikili47 once again proves herself to be a nimble and frenetic rapper. She's sharp, funny, and her lyrics are consistently astute. Listening to Lk-47 Part III, I often imagined these tracks being adopted by girls as power anthems. Songs where Leikeli47 raps "don't fuck with me" and "look ma, no hands, broke my foot off in they ass cuz they kept playin'" on "Bitch Switch," are empowering in the way that Lk-47 Part II's "Miss America"'s confrontational feminism was. The variety of tracks can be somewhat dizzying, but it also emphasizes Leikeli47's greatest strength: her versatility and her energy.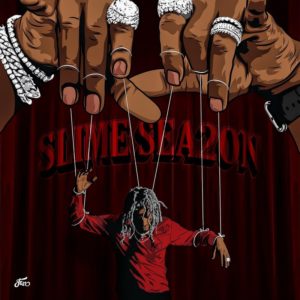 Young Thug – Slime Season 2
And I couldn't do a column without talking about Slime Season 2. It's no secret that I'm a huge Young Thug fan and 2015 was a boon for those like me. With Barter 6, Slime Season, Slime Season 2, and countless unofficial compilations, there were so much coming out that almost became too much. But unlike years prior, 2015's output has been consistently good. There haven't been too many clunkers so far and Slime Season 2 extends that run. Largely culled from a wide range of tracks recorded with a variety of producers over the course of the year, Slime Season 2 retains an undercurrent of vulnerability and uncertainty. The collection of tracks that find Young Thug looking inward are some of the most rewarding bits. Songs like "She Notice" and "Hey, I" are lovely tracks that illustrate Young Thug's earnestness and raw humanity. His pleas for understanding and love are wonderfully articulated—like his appeal for affection in the chopped and screwed version of "Forever"—and an unguarded Young Thug proves to be the best Young Thug.
Other recommendations:
I slept on Sy Ari Da Kid's S.O.O.N. from January, but do yourself a favor and download it now.
D.R.A.M. – Gahdamn! but in particular "Caretaker" featuring SZA
You might also like: