Year-in-review 2015: Liam Green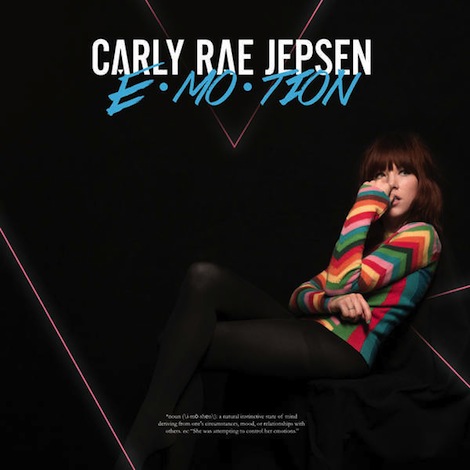 We're finishing up the year by giving the platform to individual writers to share some their top 10s and personal favorites of the the best music of 2015. Today's spotlight is on contributor Liam Green.
Top 10 Albums:
1. Vince Staples – Summertime 06
2. Kendrick Lamar – To Pimp a Butterfly
3. Deafheaven – New Bermuda 
4. Father John Misty – I Love You, Honeybear
5. Carly Rae Jepsen – Emotion 
6. Future – DS2 
7. Beach Slang – The Things We Do to Find People Who Feel Like Us 
8. HEALTH – DEATH MAGIC 
9. Ashley Monroe – The Blade
10. Algiers – s/t
Top 10 Songs:
1. Fetty Wap – "Trap Queen"
2. Carly Rae Jepsen – "Run Away With Me"
3. Future – "Stick Talk"
4. Vince Staples – "Norf Norf"
5. FKA twigs – "glass & patron"
6. Kendrick Lamar – "The Blacker the Berry"
7. Alessia Cara – "Here"
8. Jamie xx (feat. Young Thug & Popcaan) – "I know there's gonna be (good times)"
9. Beach Slang – "Bad Art & Weirdo Ideas"
10. Drake – "Hotline Bling"
What's your favorite album that didn't make Treble's Top 50 list? 
A couple of things I loved didn't even scratch the surface of the final albums list, understandably so in many cases. But I maintain that Carly Rae Jepsen's EMOTION is one of this year's best albums and not a mere collection of singles. It's such a concentrated burst of euphoria and maintains that level of emotional intensity across all of its 12 tracks, which is difficult in any genre, let alone mainstream pop.
What the best older album you discovered this year?
Digging into Bruce Springsteen's The River via the new box set, The Ties That Bind, gave me an appreciation and understanding of it that I never had—aside from the singles it was a gap in my Boss studies. It's these kitchen-sink realist short stories set to the catchiest riffs and piano lines the E Street Band ever deployed, and the juxtaposition is fascinating. (This is somewhat true of Born in the U.S.A. but that album is more universal, the stories less detailed.) If you want Dark Springsteen, you'll get it explicitly on "Stolen Car," the title track, "Fade Away," "Wreck On The Highway," but even the peppy songs like "Hungry Heart" and "Cadillac Ranch" have rough edges that the melodies can't conceal, and they cut deep.
What music defined your 2015?
I've concluded that Future's music actually contains post-hypnotic suggestions that are telling me, "Dude, you can never, ever stop listening to Future for longer than a few days." Because since mid-July, my most-listened-to playlists on Spotify and Apple Music are compilations of every post-Honest Future mixtape or album, almost all of which came out this year: Monster, Beast Mode, 56 Nights, DS2 and What A Time To Be Alive. By no means do the events depicted reflect my lifestyle back then or now, but the dark exhaustion of Future's tone certainly has, along with some other aspects I relate to that should probably be saved for a therapist's ear.
Beyond that, I'd be remiss if I didn't celebrate the way Carly Rae Jepsen was a pitch-perfect match for my romantic notions, and how Lera Lynn's songs for True Detective felt to me like a mirror for a depressive, hot summer. And last but not least, Vince Staples built a rich world of unvarnished storytelling, biting commentary and sparse but gorgeous musical landscapes with Summertime 06, in a way that no other 2015 release matched and few albums ever do, full stop.
What was the best live show you saw in 2015?
Didn't see many this year, but Mastodon was pretty great. Also managed to see the Melvins, and let me tell you, those old motherfuckers can rock.
You might also like: