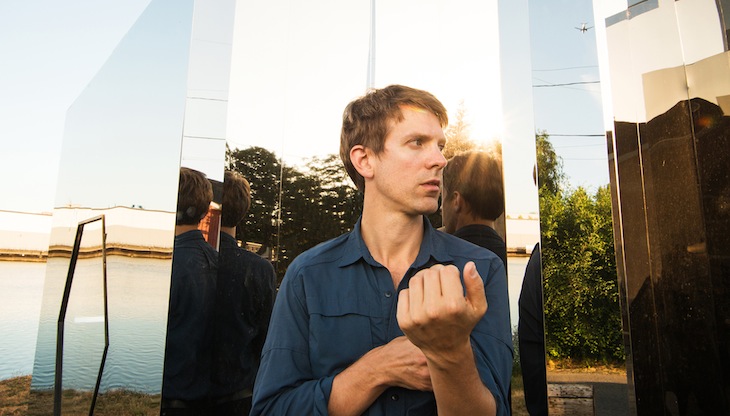 It's amazing what a difference a fortnight can make. My interview with Shearwater frontman Jonathan Meiburg was originally scheduled to take place in early November, but I couldn't commit due to a scheduling conflict. We moved it to November 16th, neither of us aware that our interview would take place in the aftermath of the Paris attacks on the 13th of that month. This led to a more somber atmosphere than we had hoped for; but, strangely, this worked in our favour. Releasing a record such as their latest, Jet Plane and Oxbow, in today's climate could be seen as timely, but in our conversation, Meiburg clarifies that wasn't necessarily what the band wanted.
With the release of Jet Plane and Oxbow on Friday via Sub Pop, however, Shearwater are nonetheless ready to make an impact. The band, originally conceived as an Okkervil River offshoot at the turn of the century, has grown into something with an even more interesting character and direction. More of a collective than anything else, the group has nonetheless been spearheaded for 17 years by talismanic frontman Jonathan Meiburg, as band members have come and gone between album cycles. The new record—the band's ninth and possibly best record—finds him firing on all cylinders and putting that creativity to great use.
In a phone call with Treble, Meiburg discusses what influence the 1980s had on the new material, touring life, and the noted ornithologist's forthcoming novel.
Treble: Jet Plane and Oxbow has been described as a "protest record"—was that your intent when writing the songs for the album?
Jonathan Meiburg: It was tuned into the frequency at which something was already broadcasting. It's definitely a protest record, but it's not a bleak one. I tried to put as much compassion into it as I could. For me, it's a record about being human, but in particular about what I see as American pathologies. [That's] in me too, so I didn't just want to attack them—good and evil is in everyone. I wanted to explore several avenues of thought… I guess 'pathologies' is the right word. I wanted to aim the album at them, but not so directly that there was no room for you to form your own thoughts about it. Any time people start talking about protest music, [others] just roll their eyes and cover their ears: the image you get is of someone yelling at you, telling you what to think or comforting you with slogans. Slogans terrify me. They're so reductive.
Did your label have any particular expectations of the album?
JM: Sometimes I've had to pry their opinions out of them, like, 'I want to know what you think!' Scott Perlewitz [head of national radio press at Sub Pop] once apologetically told me what the general formula for a song they'd push to national radio would be," he says. "He seemed so embarrassed! I was like, 'No, Scott, I want to know, I want to give you something that'll work for you!'
What kind of sound were you hoping to capture on the album?
JM: The album ranges over a fairly wide sonic area. We wanted it to sound like it were made around 1980, using a lot of techniques and instruments from that time. That's a time I barely remember—I was four years old. [We did that] because I feel like that time was analogous to the time that we're in now, and I wanted to use some of the sounds of that time to look at where we are now.
You have a European tour coming up soon—what shows are you most looking forward to playing?
JM: I'm excited about playing in Ireland. We so rarely get to do that. It's just the one show; that's all we had time for in this routing. We're gonna go over there on the ferry [from England], play the one show and go back [to continue the tour in Manchester the following night]. That'll be a thrill for me.
The weather can sometimes be a bit dreary…
JM: It's gonna be dark and cold, and there's gonna be snow and rain, but still…
I actually was going to see Yo La Tengo back in 2013 around the same time, and they had to reschedule because the weather was so bad.
JM: This is the thing—it's a bit like a spacecraft missing its launch window and then having to wait three years for the planets to realign, or something. It's absurd, this idea of putting your band and your equipment in a van and driving around Europe, especially the scale at which we do it, you know? I mean, we're not making a ton of money on this or anything; we do it just because we love to do it. I think it's an important thing to do, as far as jobs go. The feeling of actual connection you have with people, it's such a precious thing. To take your artwork over to them and then actually make it in front of them… it's a special feeling and I love doing it.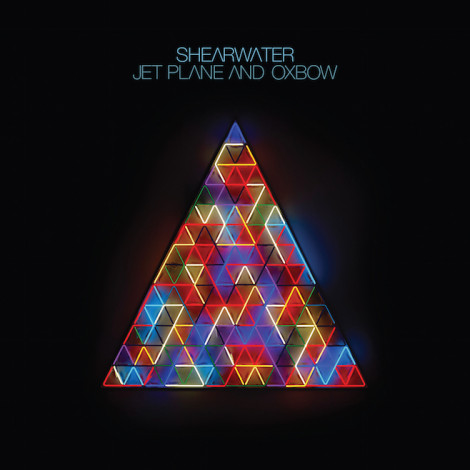 What are you doing outside of your music with Shearwater right now?
JM: Oh my goodness—that's not the sort of question you ask me when wrapping up! To put it briefly, I'm writing a book! It's supposed to come out in 2018; it's a huge book. It's about the evolution of South American wildlife & landforms, and the human mind. A nice small subject, easily contained. I have a few protagonists who are going to help us through this journey. It's non-fiction, but my desk is just piled with papers and notebooks right now.
I spent a lot of the past in year in South America, mostly in Guyana and Brazil, doing research. It's funny: it's almost like that's the "receiver" part of my life, and then making music is the "transmitter" part. I go out and do these things, going to places where I'm a complete idiot—just there to listen and learn and absorb, before processing [information] later. Going through that experience is often pretty uncomfortable, even though it's fascinating. It changes who you are. I think that, especially if you're a musician and want your music to evolve, you have to grow as a person, and I have faith in the idea that stretching myself in that way is going to help create something new later.
You might also like: