Mass Gothic : Mass Gothic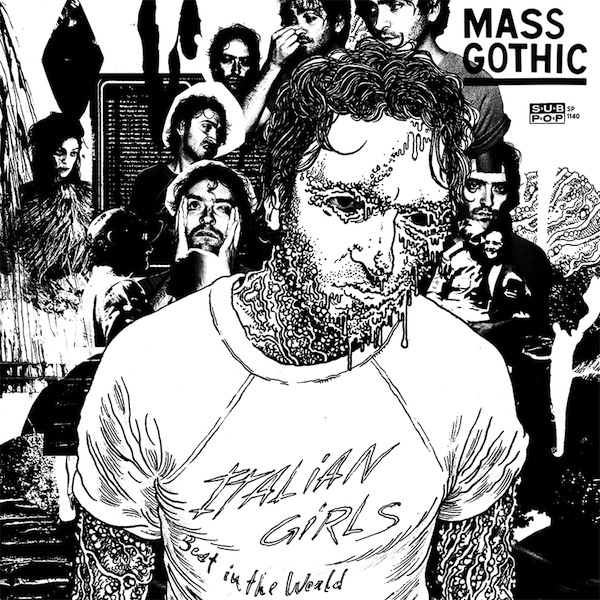 After nearly a decade of performing with Hooray For Earth, New York multi-instrumentalist Noel Heroux found himself in a slump. Depressed, frustrated and feeling untrue to himself, he made a somewhat drastic yet completely rational decision: He left the band and sought to reinvent himself. After just four months of writing and recording over the winter of 2014-2015, his self-titled, Sub Pop-released debut album as Mass Gothic was complete, and the result is something like the angst of Elliott Smith in his Heatmiser days blended with a more bubbly Mates of State to make an alternative synth-pop record.
Although his new moniker may sound like an antithesis of the old, fans of his former project can stop worrying. The bright synths paired with indie dance-beats, major-key choruses and well-controlled albeit nonchalant vocals are still present, only now there's more of each of these elements. The spirit of ingenuity is alive and well in Mass Gothic as made apparent by tracks like the memorable "Nice Night," which is almost entirely guitar driven with a vocal melody that avoids predictability. There's also its evil twin, "Soul," which is an even grungier experimentation with an explosive crescendo. There are other subtler signs of creative tinkering too, like the unexpected drum solo midway through an otherwise mild-mannered "Pier Pressure." These songs are fun and refreshing, but underneath the authenticity and play sometimes lies a lack of cohesion that can make the album feel more like a collection of ideas rather than a succinct whole of carefully crafted pieces.
The lyrics throughout the ten songs mainly dwell on themes of introspection or Noel's relationship with his wife/collaborator Jessica. Noel Heroux rides the line well between sounding sweetly smitten and desperately dependent as shown when referring to his demons, "I feel it / only when it comes, not when it goes / and you're away" ("Nice Night"), or with the lyrics and song title "Every Night You've Got to Save Me," or when what begins in "Territory" as mild protectiveness ("Don't stay out too long / Stay out too long / No streetlights in this part of town, you know") later reveals its selfish motives: "I can't waste away entire days with my thoughts."
The production of Mass Gothic's debut is crisp and in-your-face, which is no surprise given that both Chris Coady (Beach House, TV on the Radio) and Greg Calbi (Father John Misty, Tame Impala) had their hands in the mixing and mastering. This new leaf for Heroux can at times feel scatter-shot, but the songs are grand and take more risks than ever before, often yielding greater reward. As much of a victory as this may be for Heroux, on final track "Subway Phone," he's still left wondering "What to hold on to?"
Similar Albums:


TV on the Radio – Seeds


Tame Impala – Currents


Yeah Yeah Yeahs – Show Your Bones