Beach House announce "Installation" shows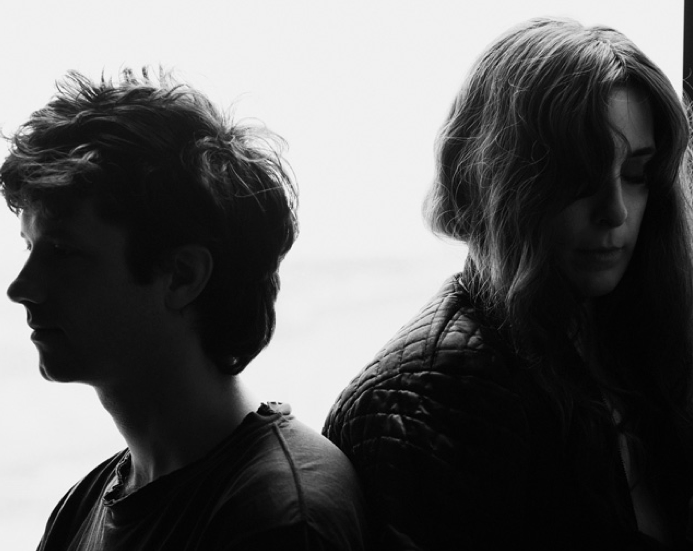 Beach House have been touring like crazy behind their most recent releases, Depression Cherry and Thank Your Lucky Stars. And this spring, they'll be playing some special shows as a duo, which they're calling "installations." These shows will take place at art galleries, community centers and other intimate spaces this spring, with the venues to be announced. They'll be playing selections from their debut, Devotion and Thank Your Lucky Stars. They suggest you bring a pillow to be comfortable.
Here's a snippet about the shows from the band:
It has always been difficult to carry the initial moments of creativity that inspire our music through the process of making and releasing a record. There are many chances along the way for the feeling to get lost. A lot of "bedroom" bands experience this when they get to the studio or the stage. This installation performance is an attempt to elicit this pure, embryonic state of mind for ourselves and our audience.
Take a look at their updated tour dates below.
Beach House tour dates:
2/29 Cleveland, OH – House of Blues
3/1 Chicago, IL – Vic Theatre
3/2 Chicago, IL – TBA (Installation)
3/4 Toronto, Ontario – TBA (Installation)
3/5-06 Toronto, Ontario – Danforth Music Hall
3/8 Montréal, Québec – TBA (Installation)
3/9 Montréal, Québec – Rialto Theatre
3/11 Boston, MA – House of Blues
3/12 Boston, MA – TBA (Installation)
3/14-16 New York, NY – Webster Hall
3/18-19 Philadelphia, PA – Union Transfer
3/20 Philadelphia, PA – TBA (Installation)
3/22 Brooklyn, NY – TBA (Installation)
3/23 Brooklyn, NY – TBA (Installation)
3/24 Baltimore, MD – TBA (Installation)
4/9 Dallas, TX – Bomb Factory
4/10 Austin, TX – TBA (Installation)
4/11 Austin, TX – ACL Live at Moody Theatre
4/13 El Paso, TX – Tricky Falls
4/14 Tempe, AZ – Marquee Theatre
4/15 San Diego, CA – Observatory North Park
4/17 Indio, CA – Coachella
4/19 Pioneertown, CA – Pappy & Hariett's (J)
4/20 San Pedro, CA – Warner Grand Theatre
4/21 Los Angeles, CA – TBA (Installation)
4/24 Indio, CA – Coachella
4/26 San Francisco, CA – TBA (Installation)
4/28 Portland, OR – Crystal Ballroom
4/29 Portland, OR – TBA (Installation)
4/30 Vancouver, BC – The Vogue
5/3 Seattle, WA – TBA (Installation)
5/4 Seattle, WA – The Paramount
6/1 Bordeaux, France – Theatre Barbey
6/3 Barcelona, Spain – Primavera Sound
6/5 Nimes, France – This Is Not a Love Song
6/6 Nantes, France – Stereolux
6/7 Toulouse, France – Bikini
6/10 Porto, Portugal – Primavera Sound
6/12 London, England – Victoria Park
6/13 Bexhill, England – De La Warr Pavilion
6/14 Paris, France – Casino de Paris
6/17 Hilvarenbeek, Netherlands – Best Kept Secret
6/18 Aarhus, Denmark – Northside
7/15 Chicago, IL – Pitchfork Music Festival
8/5-7 Happy Valley, OR – Pickathon
8/12-13 Eau Claire, WI – Eaux Claires Music Festival
(J) with J. Mascis