Da Art of Storytellin': March mixtape madness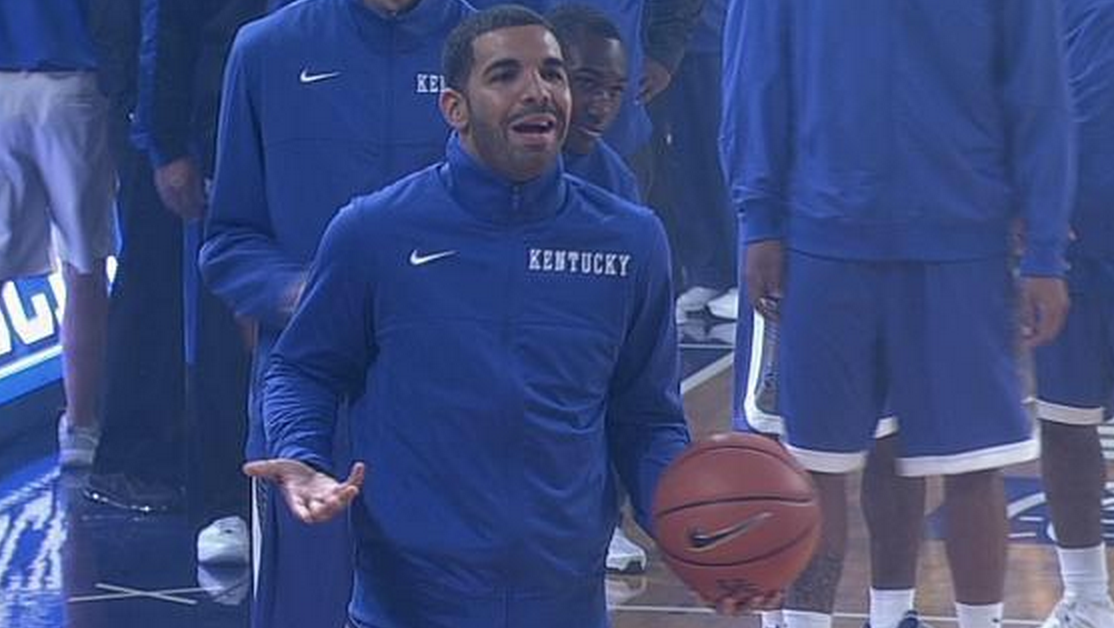 Let's make this a quick one. This month was insane personally, which left me little time to hunt for new music. I've been bouncing between ANTI, Rihanna's blissful album peppered with odes to weed, and The Life of Pablo. How amazing is Chance the Rapper's verse on "Ultralight Beam"? I could listen to that for days. I have listened to that for days. Last month I was too overwhelmed to even attempt to talk about the recent releases by Young Thug and Future. This month I'm no less overwhelmed, but I'll give it a go anyway.
But let's get in it.
The best mixtapes of March 2016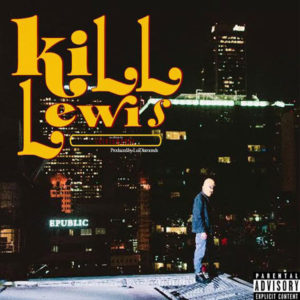 LuiDiamonds – KILLLEWIS
Atlanta's LuiDiamonds released Lewis in 2014 on Awful Records and since then hasn't been shy about his growing distaste for the album. Naming his latest KILLLEWIS, it's clear that LuiDiamonds is making a statement about who is now versus who he was then. Largely self-produced (with some assist from Dexter Dukarus), KILLLEWIS is a synthesis of LuiDiamonds' low key tastes and elements of Atlanta's hip-hop scene, most prominently Trap but also, most thrillingly, smatterings of the Neptunes. KILLLEWIS is hazy, drawing its strength from LuiDiamonds' charmingly laid back delivery (see: "Purple Rain," an ode to self medication). On "Rockstar (I'm From Atlanta)," LuiDiamonds uses the space to drop some boastful statements, while also inserting in stark realities ("I'm dodging cop cars, fucking hot broads like I'm a rockstar"), illustrating with aplomb the different facets of his life. LuiDiamonds commented to Complex that KILLLEWIS represented growth and a turning over a new leaf, likening Lewis to an id of negative influences, and there's a renewed sense of energy and focus that is very apparent in KILLLEWIS and makes LuiDiamonds on the forefront of Awful's already impressive roster.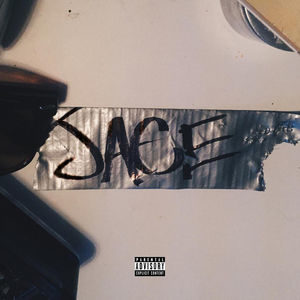 Jace – Jace Tape
Another Atlantean, Jace is perhaps best known for his standout verse on Rae Sremmurd's "Unlock the Swag." A member of the collective and Mike Will Made It cosign Two-9, Jace has consistently impressed with guest verses and a handful of loosies and now with Jace Tape, he shows a great deal of promise. Jace Tape is full of standout production, quality instrumentals and a diverse slate of songs: club bangers, trap anthems, poppier fare, and throwbacks. As a young rapper, Jace has the tendency to point too clearly at his influences—Drake, Kanye and Lil Wayne chief among them—but he's such a charismatic MC that it's easy to imagine him coming into his own as he gets older. Songs like "Rush" and "The Pull Up" show that Jace is well on his way to crafting a solid voice. The skittering instrumental by J.LBS on "The Pull Up" meshes well with Jace's self-assured rhymes. While not mind blowing, Jace Tape is one of the most impressive debuts I've heard in a long time.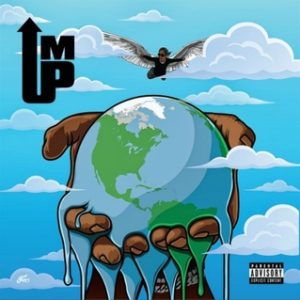 Young Thug – I'm Up
Just the other day Young Thug announced the impending release of Slime Season 3 with a funeral procession at SXSW. Slated for March 23, for longtime Thugger fans it's something to take with a grain of salt. Besides his trademark flow, Young Thug is perhaps best known for his unpredictable and scattershot release strategy. I'm Up was meant to be Slime Season 3 and was even posted as such on Spotify; the copy I downloaded even had SS3 cover art. Thug's prolific output is a treasure trove for fans, no doubt there's fillers, but there's also the glorious highs of "Constantly Hating," "Best Friend" and "Fuck With It," songs that truly highlight what makes Thug such an enthralling figure in rap. At nine tracks, I'm Up is undoubtedly the most streamlined Young Thug release. It's a slim 38 minutes and after several listens, I have yet to hit a track I'd cut. That's not to say that it's a perfect Thug release. Those glorious highs I mentioned before? I don't know if there is a track that matches those, but it is the most consistent track for track. Sickness, death and age loom over I'm Up, as Thug presents a more sober and introspective self. "Fuck Cancer," an exuberant celebration of Lil Boosie following the removal a tumor on his kidney, is also a song about the larger themes of perseverance and survival. These motifs recur throughout I'm Up, perhaps most poignantly on "Family," which features Thug's sisters Dora and Dolly. While there is no "Constantly Hating" here, I'm Up shows incredible growth for Young Thug and as a complete collection, it's one of his most enjoyable releases.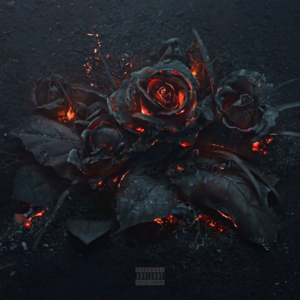 Future – EVOL
For a certain kind of audience seeing the title EVOL brings distinct memories of Sonic Youth's 1986 album of the same name. Future's own EVOL bears little resemblance to Sonic Youth's (though imagine how amazing a Future/Sonic Youth remix might be), and released just on the heels of Purple Reign, it provides very little breathing room for the Future fan to digest. Ever since Honest, his hotly anticipated and then-panned official album, Future has been on a bit of a tear, releasing mixtape after mixtape with renewed vigor. It's no joke that one tape was called Beast Mode, a most apt descriptor of Future's output as of yet. Yet since the dizzying heights of DS2, subsequent releases have started to feel overly familiar. EVOL is one of those releases. It's by no means bad, as it's just as listenable and solid a release as the others, but it's starting to feel like Future is treading water here. It's just as relentless, it still has those fantastic trap beats, but there's no "Thought It Was a Drought," there's no "March Madness." Despite some solid tracks ("Xanny Family" being a major highlight), I'm not drawn to repeat listens. There's nothing that is truly surprising here, aside from the truly horrendous rock-influenced "Fly Shit Only" (just please, skip that one). EVOL proves that maybe there is a downside of the Future-aissance, and that it may be high time that he takes a minute to renew his creative juices.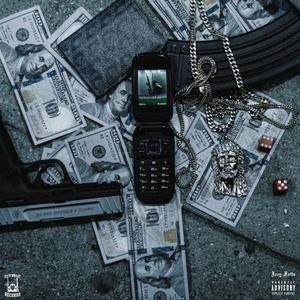 Joey Fatts – I'll Call You Tomorrow
When A$AP Yams passed away in 2015, it was a shocking and profoundly untimely death. A gifted producer, Yams defined the sound of the A$AP Mob and in light of his passing, it will be interesting to see where the collective goes from here. Joey Fatts was a protege of Yams and may be just as gifted a producer; he has helmed tracks by A$AP Rocky and Curren$y. With I'll Call You Tomorrow, Fatts shows his talents as a rapper. The tape is full of Fatts' minimal beats, interspersed with skittering and woozy instrumentals. The overall tone is a sober one as Fatts recounts the realities of life in Long Beach. A matter of fact MC, Fatts doesn't sugar coat things and his sense of humor is dry and deadpan, and while it would be too easy to categorize I'll Call You Tomorrow as morose, to do so would be to ignore the quiet moments of joy. "Feel the Breeze" is a revelation here. With a synth instrumental that recalls Boards of Canada, it's a lovely introverted track and Fatts' flow matches the melancholy and smoke-filled mood perfectly.
You might also like: