BadBadNotGood announce new album, IV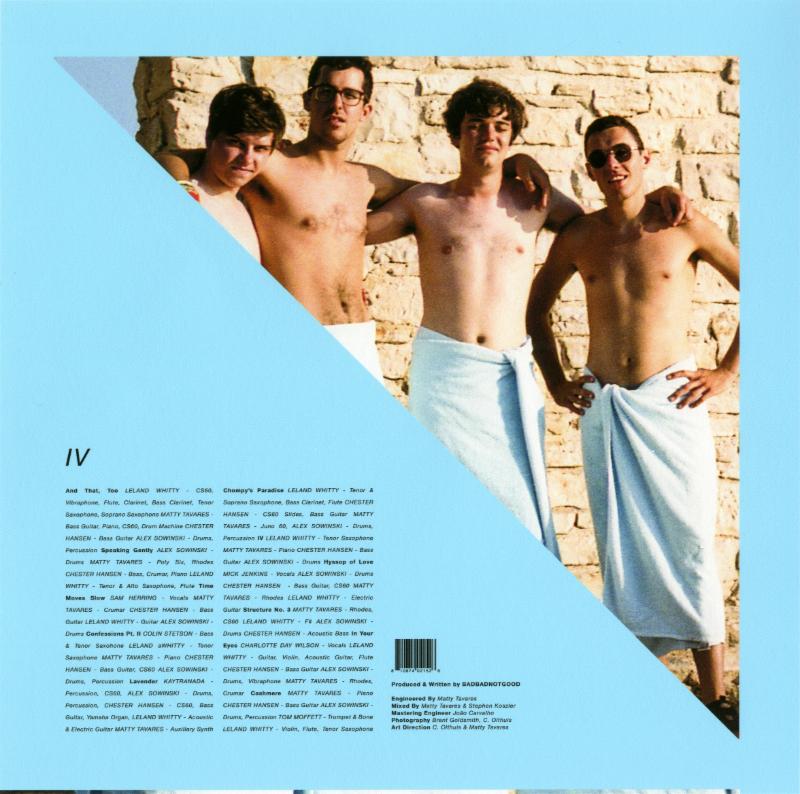 Badbadnotgood have just announced a new album. The hip-hop/jazz fusion group will release their fourth album, simply titled IV, on July 8 via Innovative Leisure. The album features a number of notable collaborations, including with experimental saxophonist Colin Stetson and producer Kaytranada. They've also just released the first single from the album, "Time Moves Slow," which features Future Islands frontman Samuel Herring, which premiered today via Zane Lowe's Beats1 show. In 2014, Badbadnotgood did a smoky remix of Future Islands' "Seasons," so it's not the first time they've crossed paths. Give it a listen below, and take a look at the album's tracklist.
IV follows Badbadnotgood's 2014 album III, as well as their Ghostface Killah collaboration, Sour Soul.
Badbadnotgood IV tracklist:
1. And That, Too
2. Speaking Gently
3. Time Moves Slow (Feat. Samuel T. Herring)
4. Confessions Pt. II (Feat. Colin Stetson)
5. Lavender (Feat. Kaytranada)
6. Chompy's Paradise
7. IV
8. Hyssop of Love (Feat. Mick Jenkins)
9. Stucture No. 3
10. In Your Eyes (Feat. Charlotte Day Wilson)
11. Cashmere