Album of the Week: Holy Fuck – Congrats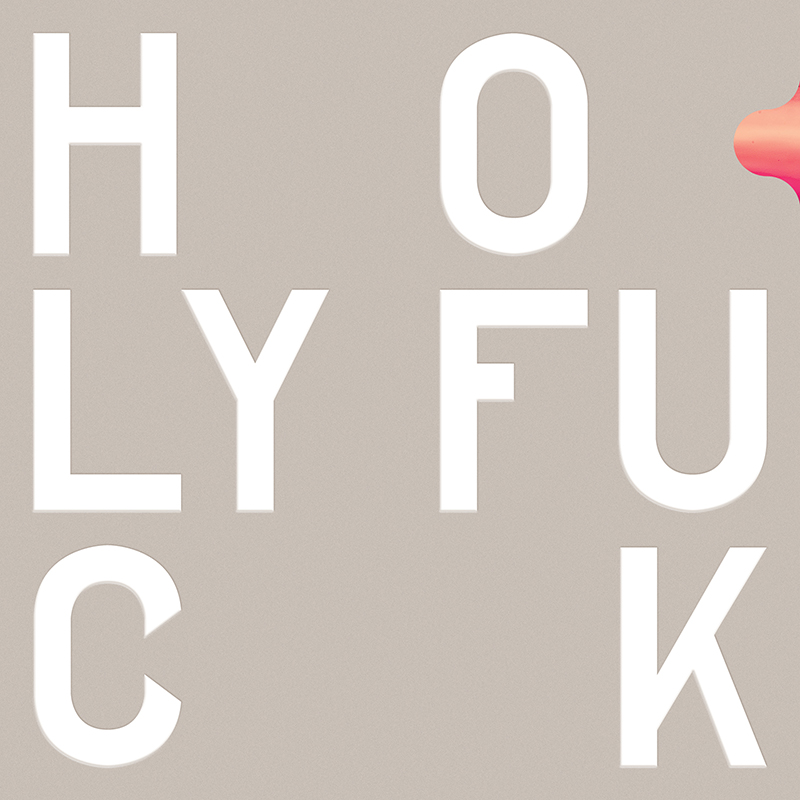 I am a diehard, 5-for-5 Philadelphia sports fan. Born here, living all my life here, I bleed Phillies' red, Sixers' blue, Eagles' green, Union gold, and especially Flyers' orange as the seasons permit. But even I have my own dark secret of far-flung fandom: I don't go out of my way to follow them, and I won't root for them against my team, but I've always had a soft spot in my heart for the NHL's Colorado Avalanche. Sure, I was impressed that they won two Stanley Cups after shedding their Quebec Nordiques skin, but I wouldn't have paid attention in the first place were it not for that most fraudulent of rooting reasons: I liked their uniforms.
My superficial interest in the Avs seems to parallel most of my interest in Holy Fuck, the Toronto band that has improvised and lurched their way through indie-dance since 2004. Talk to me about my associations and memories with Holy Fuck beyond their name—the naughty-cool logo on their musical hockey sweater—and it's all kind of a haze. Most clearly I recall the band opening for !!! in probably 2007, watching Brian Borcherdt and Graham Walsh pull tape and film through readers to generate sound, atop a bank of keyboards including primitive, almost-toy Casios. I also seem to remember getting excited about each one of their albums on the advent of release, and I know I can track down their first two albums at home.
None of these impressions can be considered significant if I'm speaking about the band so far in the past tense. That they released three albums in five years and then disappeared for six did them no favors; it's hard to earn street cred in absentia. I went into this review of their new album Congrats with morbid curiosity, yet I come out of it dragging my jaw off the floor. I'm not going to bother comparing Congrats to their self-titled debut from 11 years ago and many galaxies far, far away, nor LP or Latin that followed it. I want it to stand alone and apart because that's where it is on my iPhone, played and replayed more than just about anything else I've explored this year.
On Congrats Borcherdt and Walsh, with Matt McQuaid on bass and Matt Schulz on drums—hopefully ending Holy Fuck's trend of plowing through rhythmatists like farmland—hit a sweet spot of groove colored by a spectrum of stylistic touchpoints. Holy Fuck may fall under an "electronica" heading but take a mighty roundabout path to get there, stitched together from non-instruments and from port/plug connections that were never meant to be. For example, there's hardly a guitar to be found in the album credits yet we clearly hear some acoustic picking ("Shimmering"), effects pedals ("Xed Eyes"), and riff-like figures ("Shivering").
The results flowing from some of the same structures now affiliated with noise-pop and post-rock also recall extracts from bygone ages of dance music. The biggest tribute on Congrats is paid to 1990s big beat, in particular the private psychedelic reels of Chemical Brothers ("Chimes Broken"); blog-house also gets a shout-out in "Acidic," while "Crapture" is modern motorik. There's also an emphasis on vocals, even if they come straight from the Michael Stipe School of Obfuscation. This provides different, strong bones for the architecture of Holy Fuck's music, so a song like "Neon Dad" that's so close to the verse/bridge/chorus formality of pop and rock cries out for a cleaned-up radio edit.
Congrats pulls off the physically impossible, (at least) two albums/eras occupying the same space at the same time. Close and repeated listens parse out connections from limber Krautrock and tersely funky no wave all the way through live big-band EDM. This LP sounds tight and feels important, giddy and haphazard experimentation still somehow polished to a ready-for-primetime glow. It's an unexpected manifesto from this crew, especially considering their late and largely underwhelming position in the millennial dance-rock milieu. Holy Fuck shoot, Holy Fuck score. Holy fuck.
Similar Albums: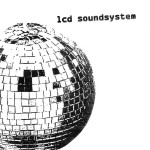 LCD Soundsystem – LCD Soundsystem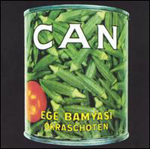 Can – Ege Bamyasi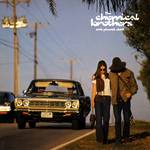 Chemical Brothers – Exit Planet Dust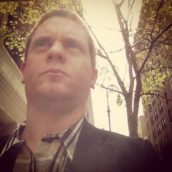 Adam Blyweiss
Adam Blyweiss is associate editor of Treble. A graphic designer and design teacher by trade, Adam has written about music since his 1990s college days and been published at MXDWN and e|i magazine. Based in Philadelphia, Adam has also DJ'd for terrestrial and streaming radio from WXPN and WKDU.