Angel Olsen shares new track, "Intern"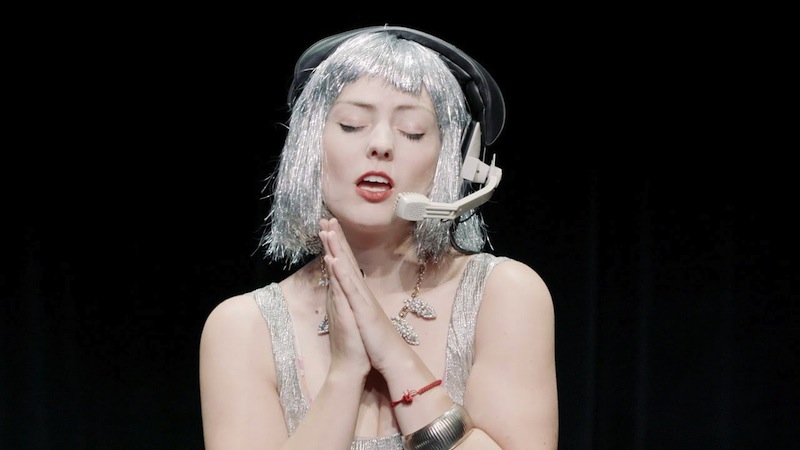 Angel Olsen has just shared her first new song since 2014's Burn Your Fire For No Witness. The new track is called "Intern," and she's shared it in the form of a new video, directed by Olsen herself with Ashley Connor and Jethro Waters. The video depicts Olsen wearing a silver wig and a headset, and showing up in various different backdrops. The song itself is a stylistic change from the types of songs she'd been releasing on her past couple albums, finding her going in more of an electronic direction with an ethereal backdrop.
The video, posted via Jagjaguwar, is also titled "Intern (trailer)" and seems to indicate something more to come. Pitchfork reports that Shazam is saying it's from a release called My Woman.
Angel Olsen is on our list of the Top 100 Guitarists.