Wye Oak release new album, Tween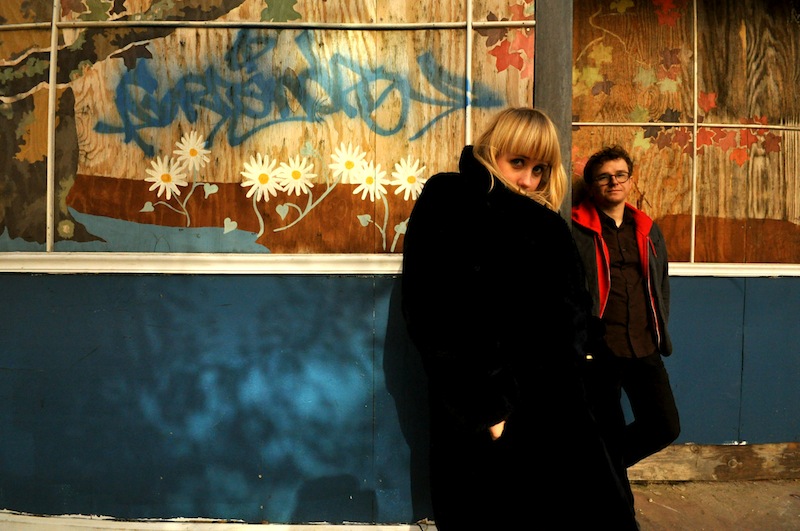 Wye Oak have just released a new album. Titled Tween, the new eight-song set comprises tracks written between their previous two albums, 2011's Civilian and 2014's Shriek, and is available now in digital format via Merge. Physical copies of the album will be available on August 5. They also shared a new video for the song "Watching the Waiting," which you can view below.
Wye Oak released a statement about the album:
"Often we struggle when presented with our own images: hearing our recorded voices played back to us, or seeing a warped version of ourselves in a photo. For these reasons, appearing in our music videos has always been a challenge for me. My own self-consciousness about how I am being seen by others (and by myself, from outside of my body) manifests as a feedback loop of questions in my head—do I look too detached? not detached enough? will I seem confident? but not too confident? In short, no matter how much I try to part ways with the overstuffed ego that I know is responsible for these fears—I am human, and I care too much about how I appear to others. 
In spite of this, it felt important for us to appear as a part of this collection of images, because this song, Watching the Waiting, is probably one of the most image-conscious songs I've ever made. At the center of it is a long-standing struggle to see myself as I really am—not just physically, but also emotionally and psychologically. I've always been pretty good at reading people's expectations of me, which is an easy route to being well-liked. But, somewhere along that path, I was lost to myself. This song is about learning how to understand and accept who I truly am, and present myself more honestly to the world, without any illusions or pretense. The truth is in the mirror, but it is also much, much deeper."
Wye Oak Tween tracklist:
1 Out of Nowhere
2 If You Should See
3 No Dreaming
4 Too Right
5 Better (For Esther)
6 On Luxury
7 Trigger Finger
8 Watching the Waiting