Beach Goth V lineup features Bon Iver, 2 Live Crew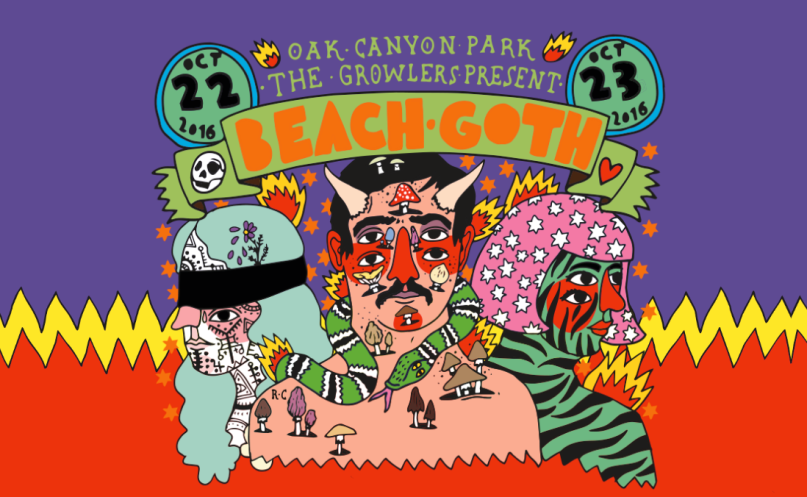 Lace up those 28-grommet combat boots and turn off that Sunny Day Real Estate, you poser! Beach Goth festival is back with an eclectic (and kickass!) lineup. Once again hosted by Dana Point garage/surf rockers The Growlers, the event is set to take place on October 22 and 23 for its fifth anniversary. Like the festival's previous bills, this year's lineup contains a wonderfully eclectic group of artists including Bon Iver, Gucci Mane, King Krule, The Pharcyde, James Blake, 2 Live Crew and Gang of Four. If my calculations are correct, this may be the very first time "Skinny Love" and "We Want Some Pussy" could be played on the same stage within the span of 24 hours! What a time to be alive. See the full lineup via the poster below.
Take note that this year's festival has been moved to a new location at Oak Canyon Park on Lake Irvine in Silverado, California, so don't forget that SPF 70! Tickets for Beach Goth V will be available for purchase this Friday, July 15 at 10AM PST via beachgothfest.com.