Wilco announce new album, Schmilco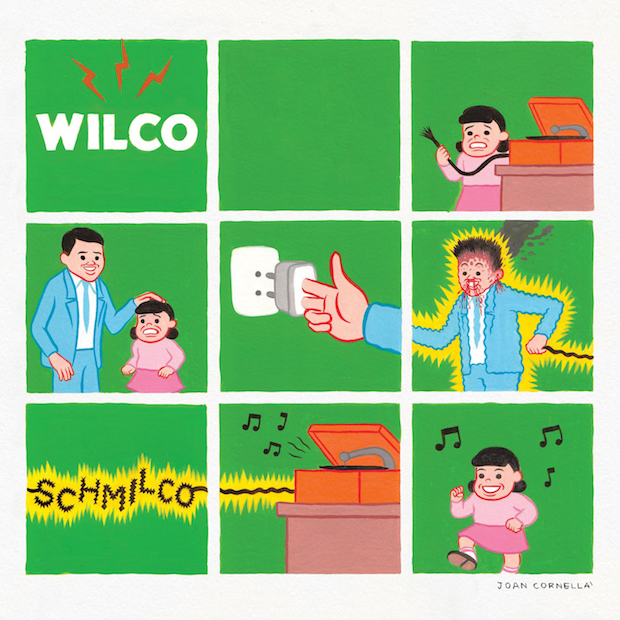 Wilco have just announced a new album, and it's called Schmilco. (Yes, it's actually called Schmilco, which shouldn't be that surprising considering their last album was called Star Wars.) The album's out on September 9 via dBPM/Anti-, and today they released the first single, titled "Locator," which you can stream below via Spotify. The band have also made another track, "If I Ever Was a Child," available as a download for those who pre-order the album. That's the album's cover above, featuring artwork from Joan Cornellà, and the tracklist can be found below.
Wilco Schmilco tracklist:
1 Normal American Kids
2 If I Ever Was a Child
3 Cry All Day
4 Common Sense
5 Nope
6 Someone to Lose
7 Happiness
8 Quarters
9 Locator
10 Shrug and Destroy
11 We Aren't the World (Safety Girl)
12 Just Say Goodbye
Read our Remake/Remodel column on reworking the tracklist to Wilco's A Ghost Is Born.