Clipping. announce new album, Splendor & Misery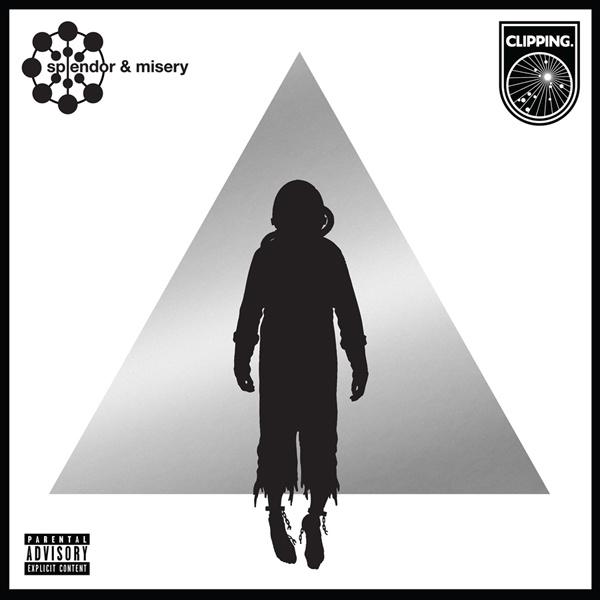 Los Angeles noise-rap outfit Clipping. made their return earlier this year with the release of new EP Wriggle, following emcee Daveed Diggs' Tony Award win. On September 9, they're following that up with a new full-length, titled Splendor & Misery, which is being released via Sub Pop/Deathbomb Arc. The group has shared the video for new track "Baby Don't Sleep," which should serve as a nice reminder of the weird and experimental nature of the band. It's a single, but it's also a nasty piece of work. Watch it below and take a look at the album's tracklist.
Splendor & Misery follows 2014's CLPPNG.
Clipping Splendor & Misery tracklist:
1. Long Way Away (Intro)
2. The Breach
3. All Black
4. Interlude 01 (Freestyle)
5. Wake Up
6. Long Way Away
7. Interlude 02 (Numbers)
8. True Believer
9. Long Way Away (Instrumental)
10. Air 'Em Out
11. Interlude 03 (Freestyle)
12. Break The Glass
13. Story 5
14. Baby Don't Sleep
15. A Better Place