American Wrestlers : Goodbye Terrible Youth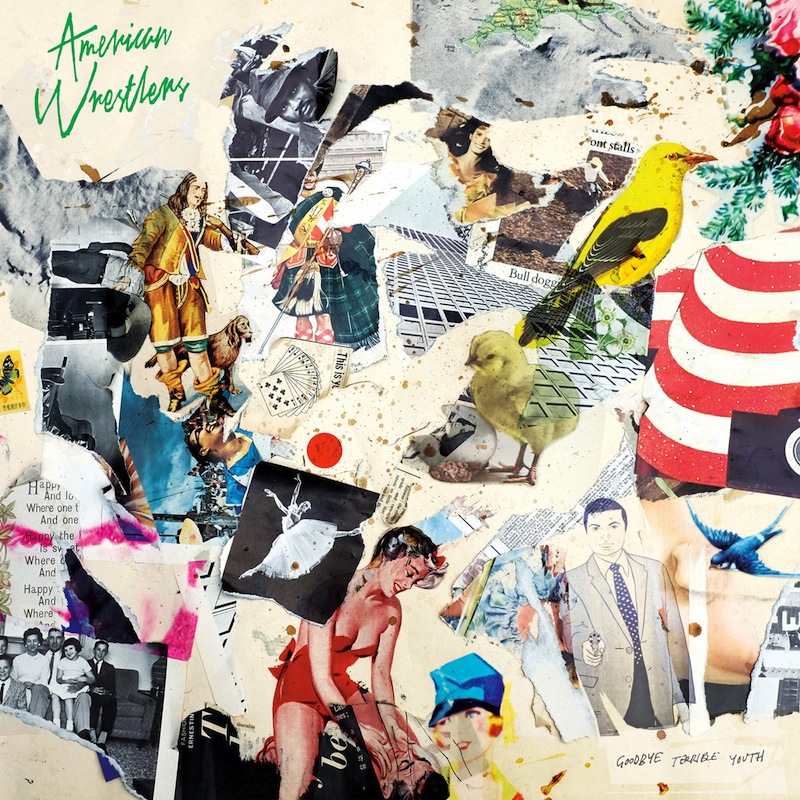 It's taken roughly 20 years for industry journeyman Gary McClure to unveil his bona fide musical self. Little did he know his lifelong pursuit would materialize via a pawnshop 8-track and bass guitar. Following his underrecognized orchestral folk solo album in 2013, McClure would anonymously release a homespun collection of DIY tunes in 2015 under a new moniker: American Wrestlers. To his bewilderment, the self-titled project stuck, opening McClure's eleventh-hour effort to buzzworthy acclaim and a re-release deal with Fat Possum. Between his solo work and beginnings with Working for a Nuclear Free City, McClure's musical background contributes to a biting sense of evaluative self-awareness, unlikely to ever go out of style.
Goodbye Terrible Youth's latest single, "Hello, Dear," proves particularly reflective of both McClure's creative-conscious temperament and the tale in which his American Wrestlers project came to fruition. According to an interview with DIY Magazine, the track challenges the idea of artistry and the overwhelming sense of expressive hesitation, contemplative of the "feeling your time [is] running out [as an artist]". "Hello, Dear" takes on the perspective "of a person who is taking on the image of being an artist when they've never produced anything that could be deemed a work of art their whole life." In a brilliantly ironic sense, the single is one of Goodbye Terrible Youth's finest tracks. "Hello, Dear"—which coincidentally recalls the outright bravado and general framework of Foo Fighters' "My Hero"—is the album's true centerpiece. Opener "Vote Thatcher" and highlight "So Long" both match the climactic cut's essence of tenacious ambition. The buoyant, synth backed staccatos of "Give Up" are sandwiched between, offering an anthemic number that recalls the pop aptitude of Smith Westerns combined with the latest from Cymbals Eat Guitars.
The latter half of Goodbye Terrible Youth seems to stray off the same qualitative path paved by the album's introductory batch of songs. Following "Hello, Dear" is a three-track streak that lacks to possess the same weight of the aforementioned standouts. Unfortunately the title-referencing "Terrible Youth" doesn't necessarily shoulder the thematic reins it was intended to bear, as the chorus feels absent of a true, ear-worming hook. Despite the song's spacious compositional construction, there's a subtle absence of catchiness, making it feel like a chintzy pour in an oversized glass. Only until the final two songs, "Someone Far Away" and "Real People" does a return to the album's initial quality, concluding on the latter's instantly saccharine acoustic appeal.
Perhaps Goodbye Terrible Youth is a concrete bid of farewell for McClure; a tangible creative piece that seems to communicate the precise, artistic demonstration he's been striving for since his days with Working for a Nuclear Free City. No longer is he shrouded in a veil of anonymity nor ensnared by a nominal spotlight. Instead, he's reached a moment of eureka, transitioning into the later stages of a musical metamorphosis. McClure's self-explained writing process is organic, free-flowing, and virtually uncontrollable. Goodbye Terrible Youth may be a musical valediction, but it's also a testimony to one's creative infinite.
Similar Albums: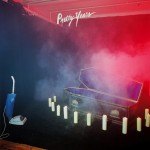 Cymbals Eat Guitars – Pretty Years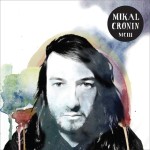 Mikal Cronin – MCIII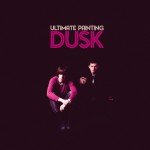 Ultimate Painting – Dusk