The 10 Best Jazz Albums of 2016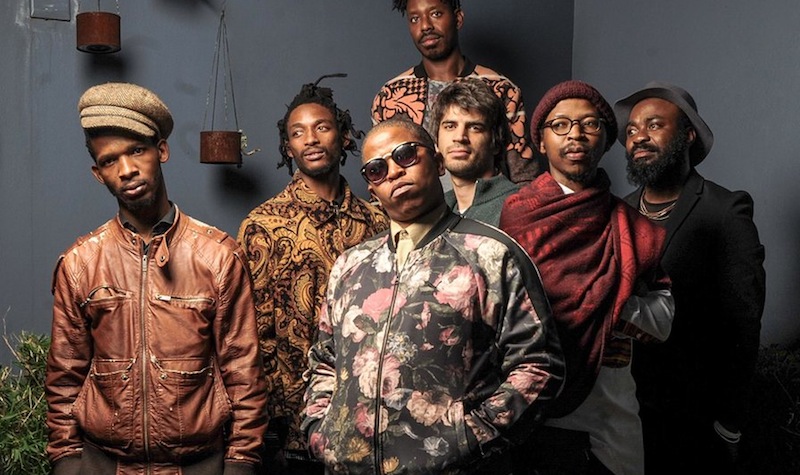 In Treble's decade-plus existence, we've written about jazz from a historical perspective though we've never published a list of the year's best jazz albums. And considering Kamasi Washington's triple-disc triumph The Epic from last year ended up as one of our absolute favorites, it seemed like an oversight ready to be corrected. This year, in what has been alternately disappointing and tragic by most other measures, jazz has been a source of creative vision and consistently strong releases. Stalwart labels such as Blue Note and ECM had their share of impressive titles, while underground labels such as Strut and Brownswood delivered some powerful new albums by both young jazz artists and veterans alike. Even Relapse Records, best known for a catalog of innovations in metal, gave us a crossover free-jazz weirdo set that wrapped up the whole thing with a big exclamation point. Yeah, it's been a good year for jazz. Here are our picks for the 10 best jazz albums of 2016, in alphabetical order.
---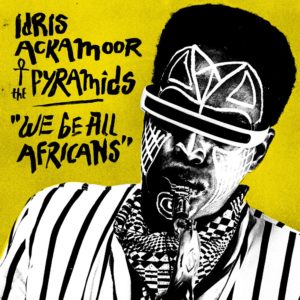 Idris Ackamoor and the Pyramids – We Be All Africans
(Strut)
As much as 2016 has turned out to be a surprisingly strong year for performances from veteran jazz musicians, it's also been the source of some unexpectedly inspired new directions for those musicians. Idris Ackamoor and The Pyramids have been playing African-inspired jazz since the 1970s, which makes the freshness and vibrant sound of We Be All Africans all the more of a revelation. Coming out of the gates, the leadoff track is less a jazz track than a pure Afrobeat vamp, pulsing with life and funk before segueing into the Pharoah Sanders-like spiritual jazz of "Epiphany." And the vocal driven "Silent Days" adds a layer of cosmic soul to the proceedings. Despite The Pyramids having not performed together for more than 30 years, no moment here feels forced or unnatural; to the contrary, it's a continuous statement of joy and soul. We Be All Africans is a high point this year for both African and American jazz.
---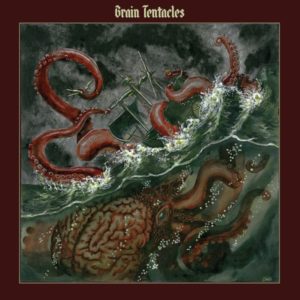 Brain Tentacles – Brain Tentacles
(Relapse)
"Fuck rock 'n' roll sax!" That you hear (presumably) one of the members spout this exclamatory statement before "Gassed" on metal-jazz trio Brain Tentacles' debut should tell you a fair amount about the unconventional nature of the group. They certainly don't fit in easily next to any of the other artists on this list, but given just how far away from tradition and convention jazz has gotten in the last, oh, 60 years, they're just as valid as anyone else. Their jazz is a freakish and intense sort, steeped in heavy music as much as it is jazz (saxophonist Bruce Lamont has played in Yakuza, and drummer Dave Witte is a veteran of grindcore combo Discordance Axis). But their music is a uniquely bizarre and intense beast, in the noise-jazz tradition of Naked City and Peter Brotzmann, with an assist from Mr. Bungle. It's an album of complex rhythms and structures both pummeling and liberated of convention. In other words, this isn't rock 'n' roll sax.
---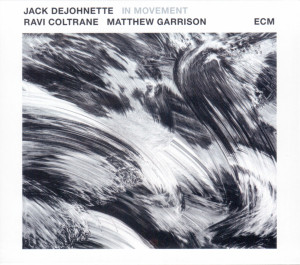 Jack DeJohnette/Ravi Coltrane/Matthew Garrison – In Movement
(ECM)
Drummer Jack DeJohnette has played with most of the greats during his five decades of performing: Cannonball Adderley, Bill Evans, Stan Getz, Herbie Hancock, Keith Jarrett and, maybe most famously, Miles Davis. With In Movement, DeJohnette teams up with some contemporary greats, bassist Matthew Garrison and saxophonist Ravi Coltrane, in a collaborative effort that speaks to their combined strengths and paths, the ECM Records legacy, and the future of jazz. There's a current of electronics running through the album that's subtle but effective, as highlighted in tracks like the subtly funky "Serpentine Fire," expanding the trio's otherwise natural chemistry and strong individual performances, as well as a knack for melody that infuses the avant garde with a streak of accessibility and vice versa. Anyone whose catalog already features works from these three musicians will take to this naturally. Those who only discovered jazz in recent years, thanks to records like Kamasi Washington's The Epic, should find a natural next step here.
---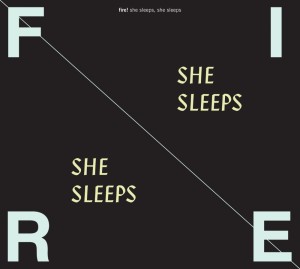 Fire! – She Sleeps, She Sleeps
(Rune Grammofon)
Swedish group Fire! has been releasing boldly innovative avant-garde jazz records for the better part of a decade, as well as having collaborated with indie rock MVP Jim O'Rourke and Australian drone artist Oren Ambarchi. She Sleeps, She Sleeps is a much less expansive affair than counterpart big band ensemble Fire! Orchestra's Ritual, also released this year, but the spaciousness and darkness of the music makes it the superior release. A noir jazz album that's simultaneously intense and eerily restrained, She Sleeps, She Sleeps is the ultra-cool, if atmospherically dystopian meeting place between Coleman and Badalamenti, juxtaposing moments of sinister groove with Mats Gustafsson's impassioned saxophone squeals. I'm not saying that jazz should always feel this dangerous, but it's an utter thrill to hear one that is.
---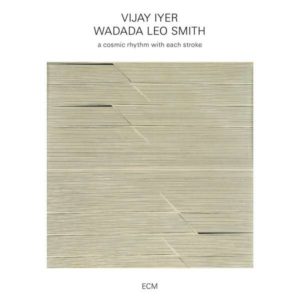 Vijay Iyer/Wadada Leo Smith – A Cosmic Rhythm with Each Stroke
(ECM)
The vast majority of albums highlighted on this list of jazz essentials of 2016 are defined by their powerful, physical presence and depth of soul. A Cosmic Rhythm With Each Stroke swings widely in a markedly different direction, with pianist Vijay Iyer and trumpeter Wadada Leo Smith creating expressive yet spacious jazz from starkly minimal elements beginning with the breathtaking "Passages" and continuing through a seven-part suite that evolves gradually and gracefully. The chemistry between the two players is complementary albeit highly contrasting, with ghostly ambience being pierced by far-out free jazz punctuations. It's both chaotic and beautiful, measured and manic. In a year fraught with mourning and turmoil, A Cosmic Rhythm With Each Stroke offers an antidote with just a small dose of the poison.
---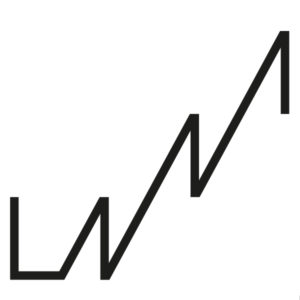 LAM – LAM
(Instant Classic)
It's not until "LAM Three (Part Two)" that it feels entirely right to call this self-titled effort from Polish post-minimalist trio LAM a "jazz" album. It's hard to qualify in concrete standards, though the seven parts of this extended suite (or trio of suites technically, though they all share the same name—that's really minimalistic) are all rooted in the kind of rhythmic pulses that define works by the likes of Steve Reich. Yet there's a starkness and elegance, and an artful dynamism that puts it in a league with ECM Records circa the '70s. And then the sax comes in, and it veers a little closer to fire music. Not enough to get burned, just enough to give this stark and cool work some much appreciated heat.
---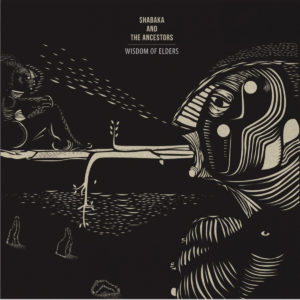 Shabaka and the Ancestors – Wisdom of Elders
(Brownswood)
British label Brownswood, founded by legendary DJ Gilles Peterson, has been delivering some wonderful releases of late, particular in terms of jazz with deep roots in African music. Shabaka and the Ancestors are a relatively new group, led by 32-year-old London-born saxophonist Shabaka Hutchings, and the South African group's debut, Wisdom of Elders, is a stunning and soulful hybrid of sounds both modern and vintage. In its opening minutes, "Mzwandile" proves Wisdom of Elders to be a richly textured and mysterious work, pairing impassioned saxophone with powerful vocals, echoing South Africa's cultural heritage and strife alike while catalyzing both into something beautiful and otherworldly. Spiritual, psychedelic, soulful and intense, it's an album that offers something for just about every type of jazz fan.
---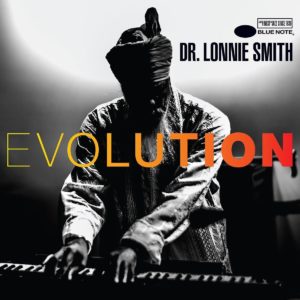 Dr. Lonnie Smith – Evolution
(Blue Note)
The funny thing about jazz legends is that they typically still find inspiration and a bright creative spark many decades after making their first impressions. At 74 years old, Dr. Lonnie Smith, an organist and soul-jazz icon who's worked with Lee Morgan and Miles Davis, still maintains the funk on Evolution, his 24th album. Evolution features guest appearances by pianist Robert Glasper and saxophonist Joe Lovano, though while the album is heavy on excellent featured solos, as much as it's ever been with Smith, it's all about the groove. There's plenty of that groove to go around, whether it's on the searing funk of "Afrodesia," or the cool-as-hell takes on standards "Straight No Chaser" and "My Favorite Things." Though Evolution is more accessible and considerably less avant garde than some of my other selections here, it's one of the most immediately satisfying. Soul jazz of this caliber never loses its cool.
---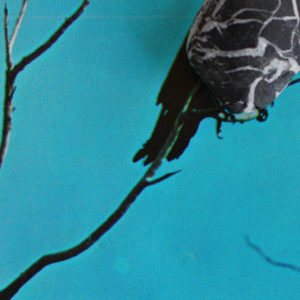 Tangents – Stateless
(Temporary Residence)
The Temporary Residence label is better known for releasing indie rock, post-rock and ambient records than jazz, but even in context, it's not hard to see how Tangents fit into that framework. As a jazz fusion record, it's one that has as much in common with the likes of The Album Leaf or Tortoise as it does with Miles Davis or Mahavishnu Orchestra (in fact, probably not really all that much with the latter, to be honest). "Oberon," for instance, moves with a seeming IDM rhythm, samples whizzing by with a disjointed clip as the overall atmosphere remains warm and hypnotic. Elsewhere, the Australian outfit is atmospheric and calm, as on the restrained and sublime "Masist Cau." The electronic elements arguably make this "nu jazz," though the distinction is arbitrary. That this band can turn a track titled "Dank Memes & Things" into an exercise in beat-laden serenity is really all you need to know.
---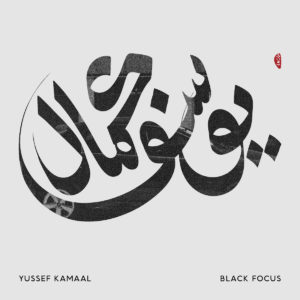 Yussef Kamaal – Black Focus
(Brownswood)
Formed by British musicians Yussef Dayes and Kamaal Williams, Yussef Kamaal is the sound of a contemporary Britain that's defiantly, powerfully joyful in a post-Brexit world. Ostensibly a jazz fusion band, Yussef Kamaal's fusion isn't specifically with rock or pop, but with Afrobeat and funk, incorporating a broad spectrum of cultural sounds into their palette. Black Focus, as a result, is a heady stew of sounds that ends up being in practice one of the most forward-thinking revelations in jazz this year, even if on paper it's a natural combination of influences. It's dreamily atmospheric ("Yo Chavez"), deep in the groove ("Black Focus") and intensely funky ("Strings of Light"). The future of jazz belongs to this Southeast London combo.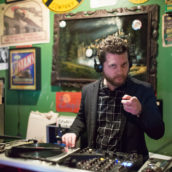 Jeff Terich
Jeff Terich is the founder and editor of Treble. He's been writing about music for 20 years and has been published at American Songwriter, Bandcamp Daily, Reverb, Spin, Stereogum, uDiscoverMusic, VinylMePlease and some others that he's forgetting right now. He's still not tired of it.