The 10 Best Metal Albums of 2016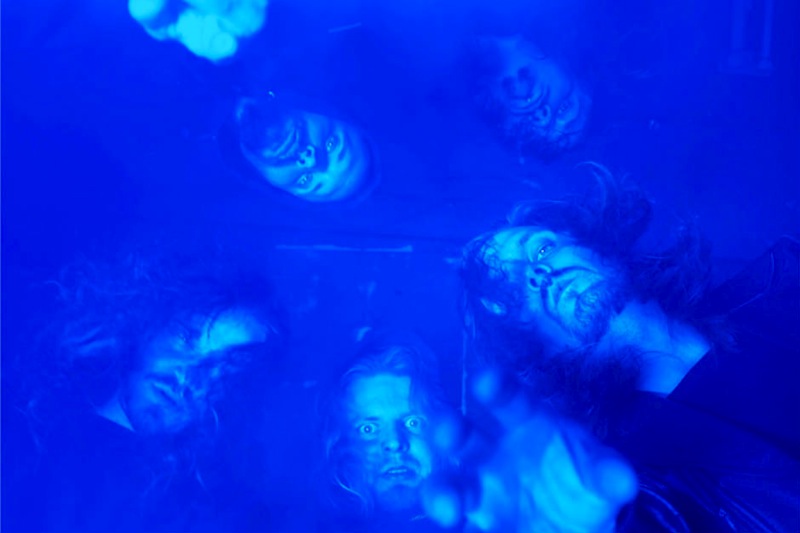 I find metal comforting. To non-metal listeners, that might come across as kind of strange. It's aggressive music. It's loud and angry and dark and intense, and by all accounts probably is more likely to set many listeners on edge than provide a sense of comfort. But metal provides catharsis, and a healthy outlet for frustrations and angst. I think we all had a lot of that in 2016, and it's not going away anytime soon. What made it more bearable was music, and metal in particular gave me endless hours of exploration and discovery and, yes, catharsis. So when it came time to whittle the list down to my 10 favorites, that got sort of tricky. I narrowed it down to my 10 favorites—the records that I not only couldn't take out of rotation this year but probably will be frequent spins well into future. So here they are: My picks for the 10 best metal albums of 2016.
Honorable mentions: Alcest, Anicon, Astronoid, Blood Incantation, Cobalt, Eerie, Graves At Sea, Helms Alee, Kvelertak, Lycus, Nails, Tombs, Oathbreaker, Sumac, Take Over and Destroy, True Widow, Vektor and Wode. Also Metallica wasn't bad.
---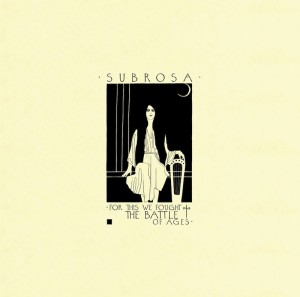 10. SubRosa – For This We Fought the Battle of Ages
(Profound Lore)
The timing of the release of SubRosa's new album just months before the November U.S. presidential election wasn't coincidental. The Salt Lake City doom metal quintet's concept-driven fifth album, inspired by Yevgeny Zamyatin's 1921 novel We, paints an abstract portrait of a society crumbling into dystopia as a worldwide rise in white nationalism and political movements driven by prejudice and hate threaten to create a very similar dystopic vision in the real world. Chilling, indeed, though this particularly dark vision is rendered powerfully and beautifully in SubRosa's hands, delivering not only their most colossal sounding album yet, but one that features their most intricate and gorgeously arranged compositions, most of which extend well beyond the 10-minute mark. In concept, For This We Fought the Battle of Ages is part of a long legacy in metal. In execution, it's in a category of its own.
---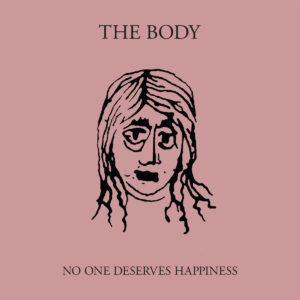 9. The Body – No One Deserves Happiness
(Thrill Jockey)
The droning sludge duo of Chip King and Lee Buford have been making some pretty gross (and pretty spectacular) noise metal for years, so it's not entirely unexpected that they translate that approach into a record they billed as the "grossest pop album of all-time." Mission accomplished: No One Deserves Happiness, one of two records released by The Body this year (along with a Full of Hell collaboration), backs up their piercing drones and low-end bowel obstructions with electronic beats, some gorgeous vocals courtesy of Maralie Armstrong, and a surprising amount of hooks. By any standard measure, this isn't a pop album. Not even close. But it's a metal album with strong pop elements, delivered without compromise. It's hands down one of the weirdest records of the year, and a total delight with every bellow, shriek and roar.
---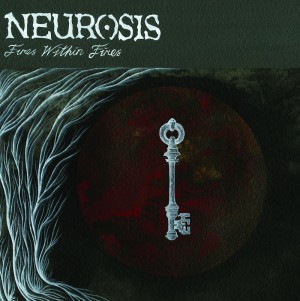 8. Neurosis – Fires Within Fires
(Neurot)
There hasn't been a Neurosis album in the past 25 years that didn't merit best-of-year honors, so why should Fires Within Fires be any different? In many ways it represents everything that a Neurosis listener should come to expect from the group: ominous darkness, spacious instrumentals, vast contrasts between quiet and loud moments, abrupt explosions into sludgy catharsis and lengthy compositions—for the most part. It's the most concise album the band has released since they were young, Bay Area hardcore brats, and the relative brevity is like a breath of fresh air. Though their songs feel no less epic, particularly the titanic psych-metal standout "Reach," they do more in a shorter duration, exploring disorientingly gothic post-rock melodies while delivering some of their punchiest tracks of the millennium. It's not exactly Neurosis' party album, but it's the rare recent Neurosis album that feels like a great entry point for those curious enough to dive into the band's vast and tormented waters.
---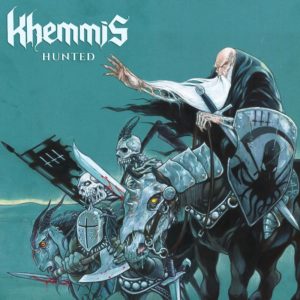 7. Khemmis – Hunted
(20 Buck Spin)
It didn't take long for Denver's Khemmis to go from good to outstanding. Ostensibly a doom metal band, Khemmis follow a path similar to Pallbearer in that they don't tread on too narrow a path, using the pacing and mood of doom as a backdrop for more diverse explorations with elements of sludge metal, prog and classic heavy metal riffs. The five tracks on Hunted, as a result of the band's accelerated growth and expansion, prove to be not just an even more versatile selection of melodic and dramatic metal, but five across-the-board excellent tracks. In particular, the closing title track takes the album out with awe-inspiring power, each of its 13 minutes an absolutely essential part of a greater whole. In fact, few minutes on the album as a whole are less than amazing. Though Khemmis is still a relatively young band, they're no longer up and comers—they've arrived.
---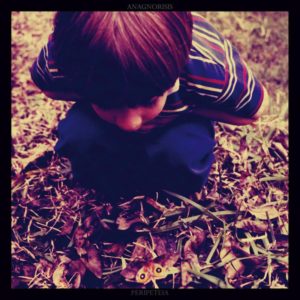 6. Anagnorisis – Peripeteia
(Vendetta)
Of all the metal albums I've listened to this year, none have come close to carrying the kind of intense, deeply personal emotional resonance of Anagnorisis' Peripeteia. Diving deep into personal pain isn't unheard of in heavy music by any means, but in examining his fraught relationship with his father, Zachary Kerr tapped into a nerve that black metal rarely acknowledges. Interspersed with recordings made when Kerr was a child, the album exposes a vulnerability that stands in stark contrast to the driving intensity of the music, which also carries a melodic sensibility that makes it aurally compelling even in its most harrowing moments. Posturing and mythology make for good drama in metal, but that Peripeteia is so voyeuristically real makes it compelling on an entirely separate level.
---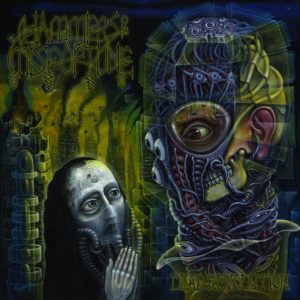 5. Hammers of Misfortune – Dead Revolution
(Metal Blade)
Like the most ambitious of prog bands, Hammers of Misfortune are particularly adept at putting together an album length conceptual narrative, be it the wartime themes of The August Engine or the gentrification critique, 17th Street. Dead Revolution follows suit, echoing SubRosa's own similar vision of a dystopian future. Yet where Hammers of Misfortune separate themselves from the prog-metal pack is in their ability to make complex, conceptually bound works into accessible, highly melodic and hook-driven anthems. Dead Revolution isn't just a sophisticated work of storytelling and intricate composition, it's actually a blast to listen to, thanks to its collision of thrash riffs and Hammond organ, diversity of instrumentation, frequent surprises and an overall penchant for simply letting the power chords fly. If we're headed toward a bleak future, at least we can rock out as the world burns.
---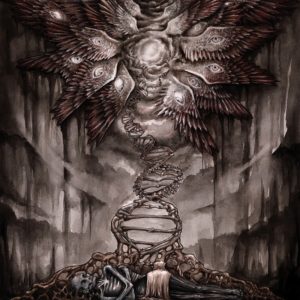 4. Palace of Worms – The Ladder
(Broken Limbs)
One-man black metal bands have existed essentially since the dawn of the genre (thou shalt not invoke Quorthon's name in vain). Yet Balan, the solitary musician behind Palace of Worms, creates black metal that sounds like the work of a dark and vast ensemble, featuring both an innovative diversity in arrangements and an impressive density throughout The Ladder's seven tracks. That leadoff track "In the Twilight Divide" kicks off with the sound of furiously plucked mandolins should give some indication of the unconventional nature of Palace of Worms' approach, but even more pronounced than Balan's instrumental peculiarities is the sense of atmosphere on the album. Balan's discussed his admiration of The Chameleons in interviews, and there's more than a little post-punk gloom permeating each track, particularly the hypnotic, unexpectedly catchy closer "Ephemeral Blues." It's a black metal essential that breaks every rule and somehow ends up reconfiguring its parts in glorious ways.
---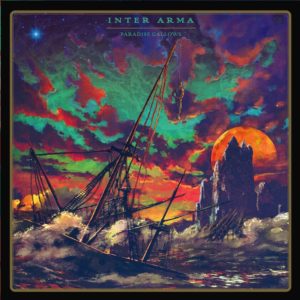 3. Inter Arma – Paradise Gallows
(Relapse)
Inter Arma's niche is a hard one to define, but it's one they fully own. Since 2013's Sky Burial (with trace amounts on their debut) the Richmond, Virginia quintet has traced intersecting lines between guttural sludge and ethereal folk, epic doom metal and melodic psychedelia. Paradise Gallows finds them exploring the ambiguous space between those lines, crafting careful and patient dirges that reveal themselves in time via moments of thunder that aren't quite metal and cosmic head-trips that are metal as fuck. When I interviewed the band earlier this year, vocalist Mike Paparo noted that their non-traditional approach has its own share of complications: "People who love black metal fuckin' hate us. Or people who really love death metal fuckin' hate us." To hear the soaring riffs and balladic heroism of the stunning title track, Inter Arma are clearly aiming for a stylistic terrain beyond the denim vest. No doubt there will be plenty of excellent black metal or death metal bands for years to come, but there's only one Inter Arma.
---
2. Baroness – Purple
(Abraxan Hymns)
Arriving late enough in 2015 that it missed last year's best metal list, Baroness' Purple could have been left out in order to clear the path for another almost equally worthy set of riffs and rockers, but let's be real here: For all intents and purposes this is a 2016 album, and for that matter one that I listened to more than a great deal of other albums that were released after Jan. 1. Because it's outstanding. Baroness has always been masterful at combining melody with heavy guitars and pounding rhythms, and Purple is the album in which they've embraced and fully flaunted their classic rock influences to the fullest. John Baizley and Pete Adams are taking cues as much from Brian May as Iron Maiden's twin axemen and it feels both natural yet displays an admirable heroism in a way that underground metal bands are rarely given berth to do so. If they're really even underground anymore; they're playing to their biggest audiences yet, and damned if they haven't earned it.
---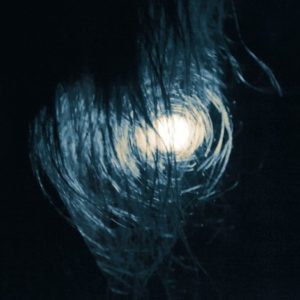 1. Oranssi Pazuzu – Värähtelijä
(20 Buck Spin/Svart)
In choosing the best metal album of the year, the question of how metal is it? is rarely a factor. (If it's at least 51 percent, it's golden—this isn't the Electoral College.) What's more important is how much it adds to an already crowded and fertile field. In the case of Oranssi Pazuzu, it's a lot. Three years after the similarly outstanding Valonielu, the band's fourth album Värähtelijä takes the most mind-bending aspects of their sound and cranks them until the knobs break off, spiraling out into an alien hellscape that's at once disorientingly horrific and strangely appealing. Their brand of prog and psychedelia is one informed by the greats—Pink Floyd, Can, King Crimson—but seeks not to replicate them, instead finding as much inspiration in the post-hardcore experimentation of the '90s and early '00s. So while there's a similar thread of innovation and exploration in both the cosmic dirge "Saturaatio" and the intense roar of "Hypnotisoitu Viharukous," there's a vastly different result. Listening to Värähtelijä is like hopping from planet to planet, wading around in clouds of toxic gases and being thrown sideways by volcanic eruptions. So while it's easy to simply say this is the best metal album of the year because it has the best songs—which is true—it also provides the kind of thrilling and dangerous experience that no other recording in heavy music this year has done.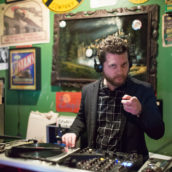 Jeff Terich
Jeff Terich is the founder and editor of Treble. He's been writing about music for 20 years and has been published at American Songwriter, Bandcamp Daily, Reverb, Spin, Stereogum, uDiscoverMusic, VinylMePlease and some others that he's forgetting right now. He's still not tired of it.