Run the Jewels announce details of RTJ3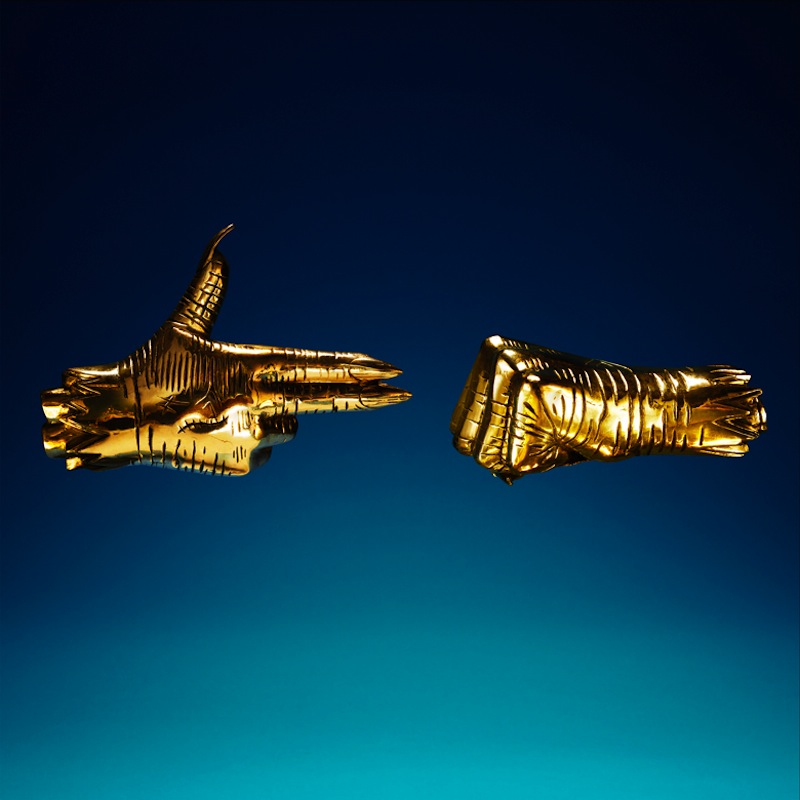 Run the Jewels have announced the details of their third album, RTJ3. The hip-hop duo of Killer Mike and El-P will release their third album on Jan. 13 in the U.S. and Jan. 20 internationally. The album will be self-released, digitally, and released on CD and LP in partnership with RED Distribution. The album features guest appearances from Danny Brown, Kamasi Washington, TV on the Radio's Tunde Adebimpe, Trina, BOOTS and others. That's the artwork above, which the duo discussed in a press release:
"For us, the RTJ1 hands were about 'taking what's yours' – your world, your life, your attitude. The RTJ2 hands were wrapped in bandages, signifying injury and healing, which for us represented the growth in ideas and tone of that album. For RTJ3 the bandages are off, the chain is gone and the hands have been transformed into gold. For us this represents the idea that there is nothing to take that exists outside of yourself. You are the jewel."
Run the Jewels have also released a new track, "Legend Has It," which you can stream below.
RTJ3 follows 2014's Run the Jewels 2.
Run the Jewels RTJ3 tracklist:
1. Down (feat. Joi Gilliam)
2. Talk To Me
3. Legend Has It
4. Call Ticketron
5. Hey Kids (Bumaye) (feat. Danny Brown)
6. Stay Gold
7. Don't Get Captured
8. Thieves! (Screamed the Ghost) (feat. Tunde Adebimpe)
9. 2100 (feat. BOOTS)
10. Panther Like a Panther (Miracle Mix) (feat. Trina)
11. Everybody Stay Calm
12. Oh Mama
13. Thursday in the Danger Room (feat. Kamasi Washington)
14. Report to the Shareholders/Kill Your Masters
Read our 2014 interview with Run the Jewels' Killer Mike.