Wilco letting fans decide which album to perform at Solid Sound Fest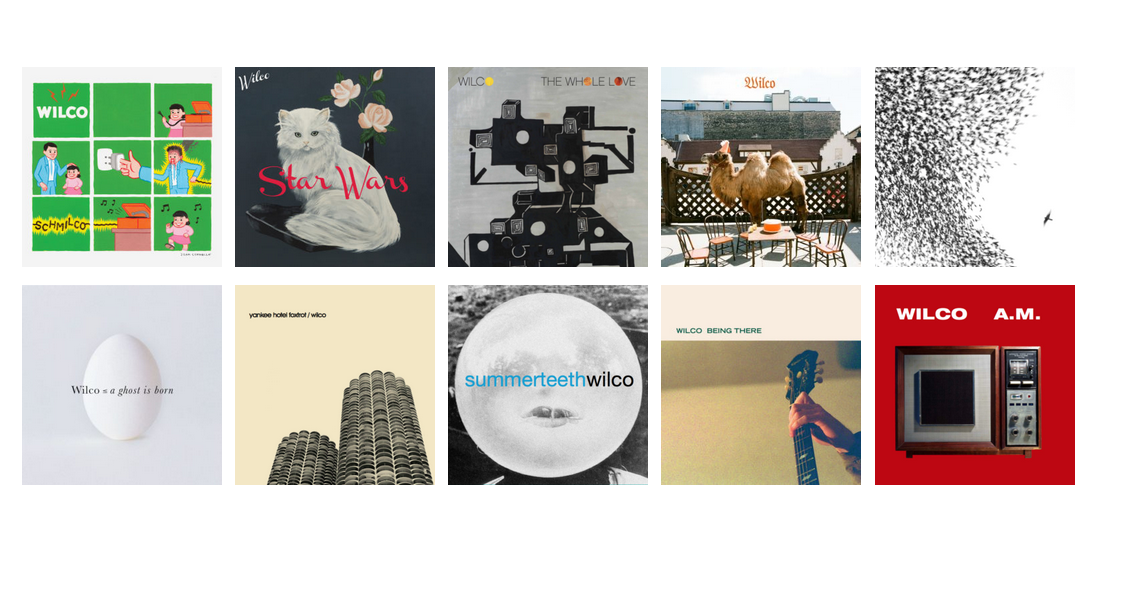 On June 23-25, Wilco is once again hosting their Solid Sound Festival, which is taking place at MASS MoCA. The band has already announced the full lineup for the festival, which includes Television, Kurt Vile, The Shaggs (playing their first show in 15 years) and Wilco, themselves. As part of the festival, Wilco will be performing one of their albums in its entirety for their headlining set on Friday, June 23. And to make it even more special for fans, the band is letting the fans decide which album it's going to be. All 10 of their albums (not counting their Mermaid Avenue collaborations with Billy Bragg) are available to vote on at the Solid Sound festival website. Right now, Yankee Hotel Foxtrot appears to be the frontrunner, but there's still plenty of time before the fest for a shake-up.
Wilco's newest album is last year's Schmilco.
Read our Greatest Hits feature on the best Wilco songs.