Shabazz Palaces announce another new album, Quazarz vs. the Jealous Machines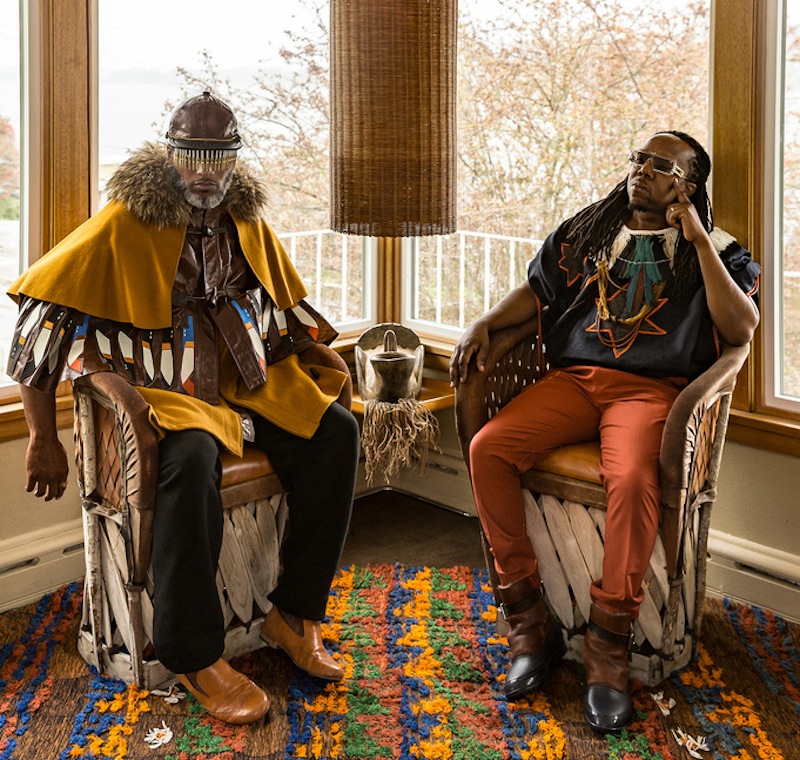 After announcing the new album Quazarz: Born on a Gangster Star, Shabazz Palaces have unveiled the details of another new album, titled Quazarz vs. the Jealous Machines. Both albums are due via Sub Pop on July 14. This second full-length effort features guest appearances by Fly Guy Dai of Chimurenga Renaissance, Amir Yaghamai, John Carroll Kirby, Thaddillac, Morgan Henderson, The Shogun Shot, Laz and Purple Tape Nate, and expands the Quazarz narrative in "a world where humankind's relationship with their tech-devices has become weirdly sensual." Listen to the first single, "30 Clip Extension," below, and take a look at the album's artwork and tracklist.
Both albums follow 2014's Lese Majesty.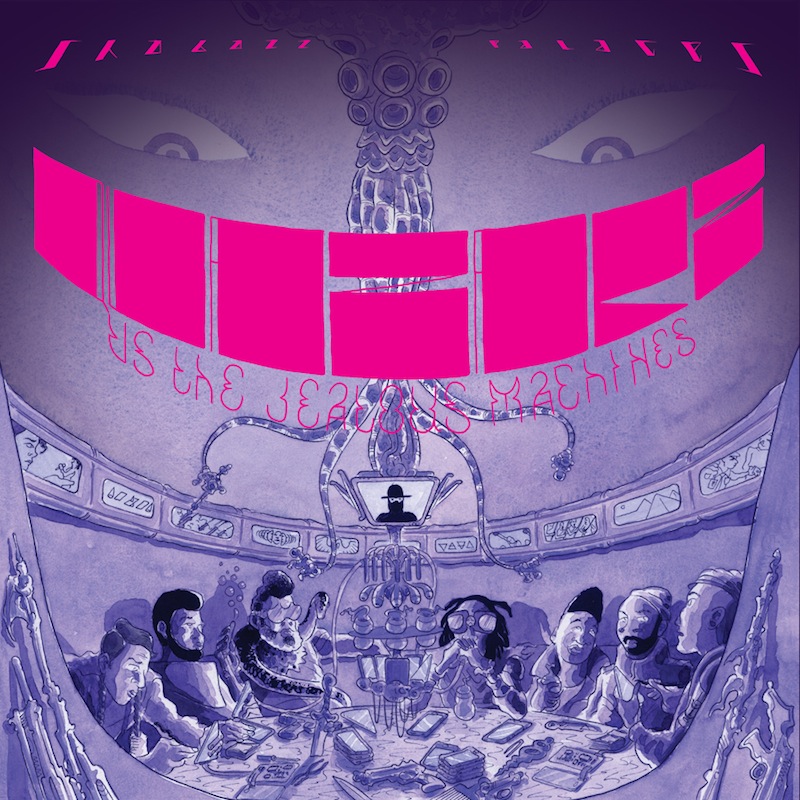 Shabazz Palaces Quazarz vs. the Jealous Machines tracklist:
1. Welcome to Quazarz
2. Gorgeous Sleeper Cell
3. Self-MadeFollownaire
4. Atlaantis
5. Effeminence (feat. Fly Guy Dai of Chimurenga Renaissance)
6. Julian's Dream (ode to a bad) (feat. The Shogun Shot)
7. 30 Clip Extension
8. Love in the time of Kanye (feat. Purple Tape Nate)
9. Sabonim in the Saab on 'em
10. The SS Quintessence
11. Late night phone calls (feat. Laz)
12. Quazarz on 23rd