Danzig : Black Laden Crown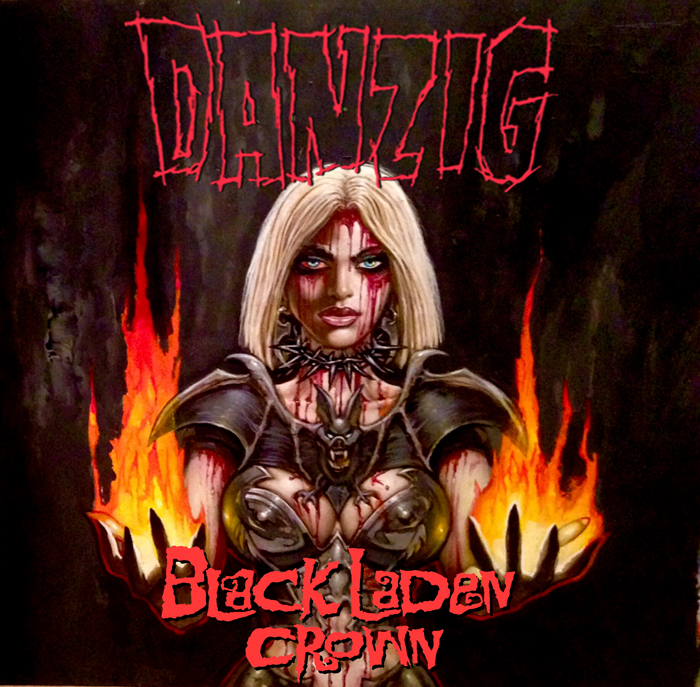 By this point in Glenn Danzig's iconic career, you're either on board with his blues-tinged hard rock fusion with a gothic aesthetic, or you're against it to the very core. Black Laden Crown, Danzig's 11th studio album, represents a style that remains as deeply decisive as first self-titled album. The lyrical content and themes of the album are all centered around the things that we now attach to Danzig with humorously fitting glee: fire, death, demons, you know, dark stuff. Black Laden Crown sounds and reads lyrically like a '90s horror comic book soundtrack. The idea being that Danzig on his eleventh outing is still doing what Danzig does best without any expectations to the contrary. More or less, anyhow.
The title track is our intro to the hyper-macabre world of Danzig. At 61, Danzig's delivers warm vocals with a scratchy undertone, strained but still smooth, more dynamic or rather more lived-in. The track's methodic and heavy guitar work alongside plodding percussion becomes an oft-revisited stylistic undertone throughout. It's a slow-tempo, chant-like procession galvanized by Danzig's iconic vocalizations, leading to a heavy breakdown. Now if that sounds familiar, almost as if it paralleled a listen to the first or second self-titled album and smatterings of the other volumes, well then that would be accurate.
There are some decent hooks with some of the ways the choruses have been constructed on "Eyes Ripping Fire" and "Devil on HW9," which are slower enough to have some breathing room but are unable to commit to do anything interesting with that expanse. And yeah, there's some really anemic guitar solos that are spliced throughout that really run dangerously close to dad-rock levels of overblown. But it's charming, it really is—odd as that may sound. It's mandatory for Danzig, as one can only assume that the dark gods/powers/eldritch beings demand shredding, and so it is delivered enthusiastically.
Danzig's fascination with the blues always rears its head on tracks like "Last Ride," a deep cut that takes its sweet time to really grow, allowing Danzig to emote, snarl and croon to his heart's extent. It's fine. It's nice even, but it's ultimately prone to the same general anemia or sense of already being heard that really cuts throughout the album. Which makes tracks like "But a Nightmare" feel even more familiar. This is yet another song that could have been recycled from the first two albums, its brief accents of flurried double bass accents and groovy guitars set the perfect stage for Danzig's whaling. The last movement of the song even feels like it's going somewhere, adjusting its tempo and really diving into something more motivating and exciting. Except it doesn't ever really reach that point.
To combat the obviously mundane or underexposed potential of the album there are tracks like "Skulls and Daisies," which has an engaging harmony and some big hooks but suffers miserably from underproduced percussion. "Blackness Falls" and "Pull the Sun" are both ballads of sorts, giving Danzig the chance to croon and shout once more. Which is great, in that it puts Danzig at the forefront of the album, but there should also be something else to carry the weight sonically as well, and it's just not here.
This is not a conversion album. This is not going to sway over anyone who isn't already a fan of the progression, or rather consistency of Danzig's career. There isn't any rampant experimentation or throwbacks here that are going to act as an extension to other, more illustrious works in the Danzig catalogue. Refreshingly, Black Laden Crown is a stripped down, minimal and at times evocative of some of the finer aspects of Danzig's metal flirtations, but it never captures the rawness, polish, hooks or lushness that was associated with some of his earlier works. This is in a sense, Danzig sounding exactly like Danzig, a tad eerie, ghoulish lyrics, beautiful crooning delivered with a charisma and smoothness that is unbelievable, but ultimately is just too derivative at times to really warrant further exploration. This still doesn't change the fact that I firmly believe that Danzig rules, just not necessarily here.
Similar Albums: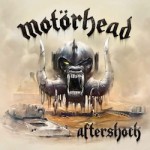 Motorhead – Aftershock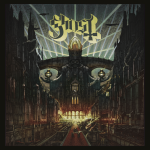 Ghost – Meliora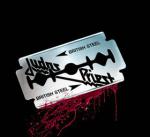 Judas Priest – British Steel