Run the Jewels go claymation in their "Don't Get Captured Video"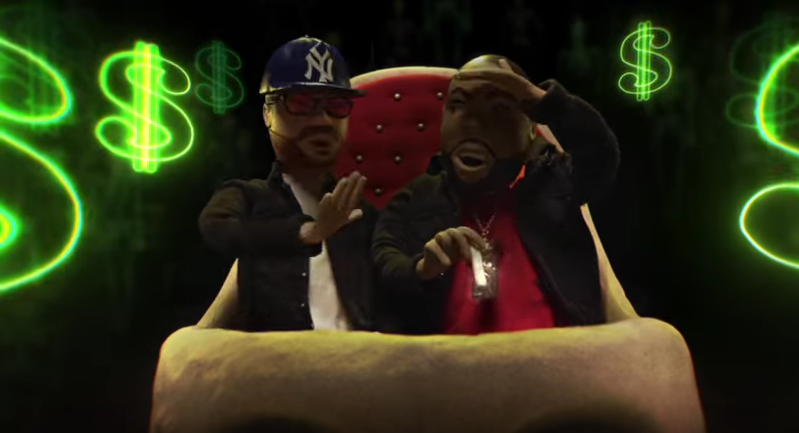 Run the Jewels have just shared a new video for "Don't Get Captured," from their recent album Run the Jewels 3, and it's a cool one. The clip is directed by Chris Hopewell (who also directed Radiohead's "Burn the Witch") and it's entirely in claymation. The video depicts Killer Mike and El-P on a carnival ride shaped like a skull as they go through neighborhoods populated by skeletons. The narrative is one of gentrification and police brutality, with some of those skeletons becoming victims of a prejudiced system of justice and capitalist enterprises that displace them. It's pretty dark and cynical, but it's also fun because, you know, claymation! Nobody ever said stop-motion animation couldn't be thought-provoking or subversive.
Watch the Run the Jewels "Don't Get Captured" video below.
Run the Jewels 2 is on our list of the Top 100 Albums of the Decade So Far.