Superchunk announce reissue of self-titled debut album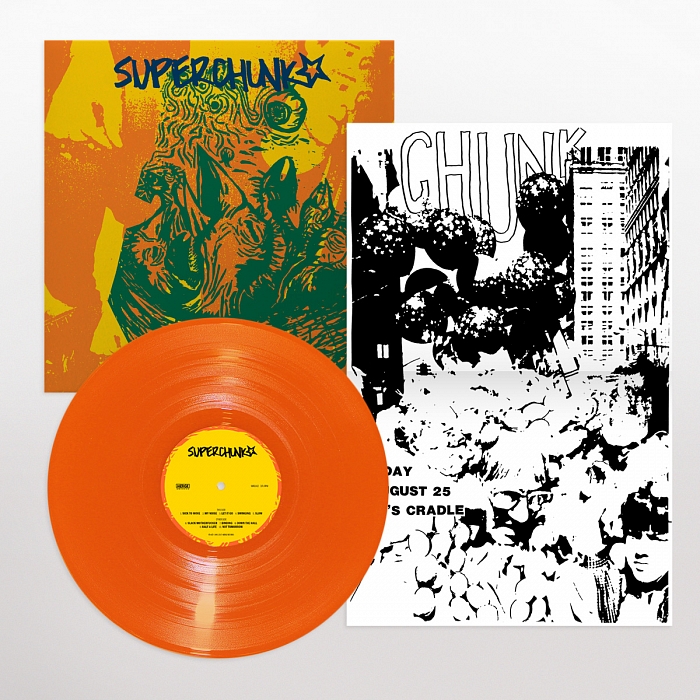 Superchunk have announced that they're reissuing their self-titled 1990 debut album. Merge Records is reissuing the album on vinyl for the first time since its initial release 27 years ago, and it'll be released on August 25. The first 250 will be pressed on translucent orange vinyl, and all pre-orders on Merge will be entered to win one of 25 original "doodles" from group member Laura Ballance. The album will also include a download of Clambakes Vol 9: Other Music From Unshowered Grumblers – Live in NYC 1990, which was recorded at CBGB shortly after the band released the album
Mac MacCaughan shared the following statement about the album:
I was living in NYC finishing school when we made this record, so rehearsals and recording were all rushed. I'm surprised we knew this many songs well enough to record them. Twenty-seven years later, we still play at least three or four of these songs live occasionally (one of them all the time…), which says something good about a few of the songs, anyway! We got so much better as a band, and as songwriters, that it's hard to even see this as any kind of template for what Superchunk would eventually be, but it's definitely where we were at in 1989/90.
Superchunk's No Pocky For Kitty is on our list of 10 Essential Albums Recorded by Steve Albini.