The Body and Full of Hell announce new collaborative album, Ascending a Mountain of Heavy Light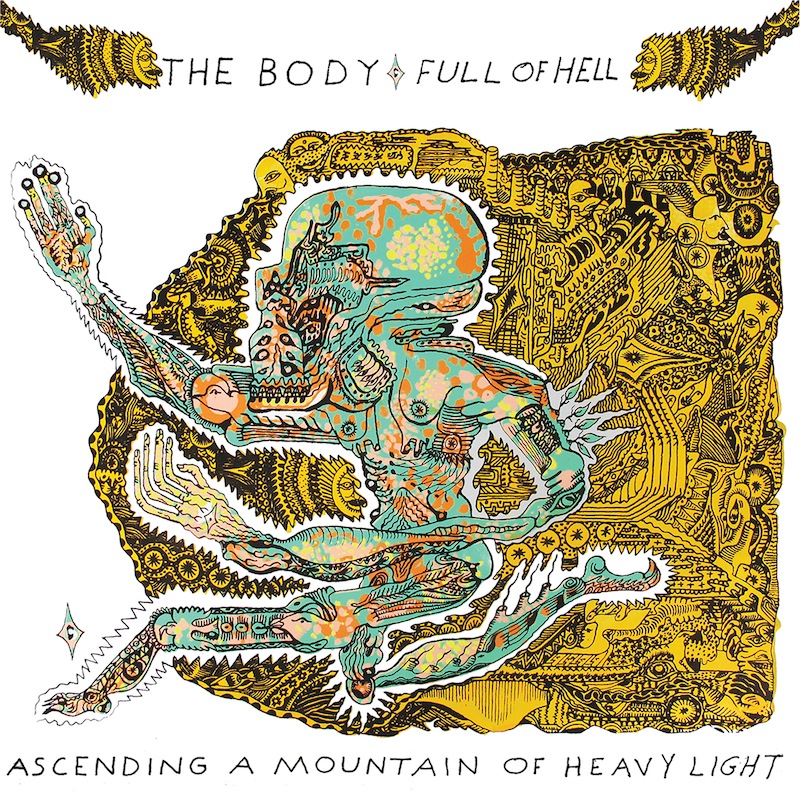 Noisy sludge duo The Body and grindcore outfit Full of Hell have announced a new collaborative album. On November 17, the two bands—who have collaborated before on last year's One Day You Will Ache Like I Ache—will release Ascending a Mountain of Heavy Light via Thrill Jockey. The album features guest appearances from Assembly of Light's Chrissy Wolpert, Sandworm's Ben Eberle and Lightning Bolt's Brian Chippendale. They've released a new track from the album, the roaring "Earth Is a Cage," which you can stream below.
Full of Hell's new album is Trumpeting Ecstasy.
The Body/Full of Hell Ascending a Mountain of Heavy Light tracklist:
1. Light Penetrates
2. Earth is a Cage
3. The King Laid Bare
4. Didn't the Night End
5. Our Love Conducted with Shields Aloft
6. Master's Story
7. Farewell, Man
8. I Did Not Want to Love You So
Read our feature, On the Fringes: An interview with The Body.