Alcest announces Souvenirs D'Un Autre Monde reissue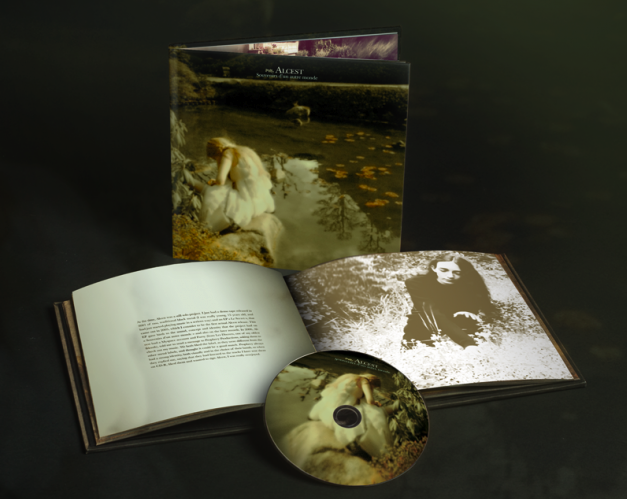 Alcest has announced a 10-year anniversary reissue of 2007's Souvenirs D'Un Autre Monde. The deluxe reissue will be released in both CD and LP formats on September 22 via Prophecy. The CD version (as seen above) will contain an expanded book of liner notes, alternate artwork, lyrics in both English and French, unreleased photos and new essays by Andy Julia of Soror Delarosa and Aaron Weaver of Wolves in the Throne Room. The LP version also includes the original artwork, not used since the original pressing, as well as a poster, and will be pressed on 180-gram vinyl. Take a look at the tracklist below. Pre-orders are available here.
Alcest's most recent album is Kodama.
Alcest Souvenirs d'un Autre Monde tracklist:
1. Printemps Emeraude
2. Souvenirs D'Un Autre Monde
3. Les Iris
4. Ciel Errant
5. Sur L'Autre Rive Je T'Attendrai
6. Tir Nan Og
Alcest's Souvenirs D'Un Autre Monde is on our list of 10 Essential Profound Lore Albums.