Courtney Barnett and Kurt Vile reveal full details of new album Lotta Sea Lice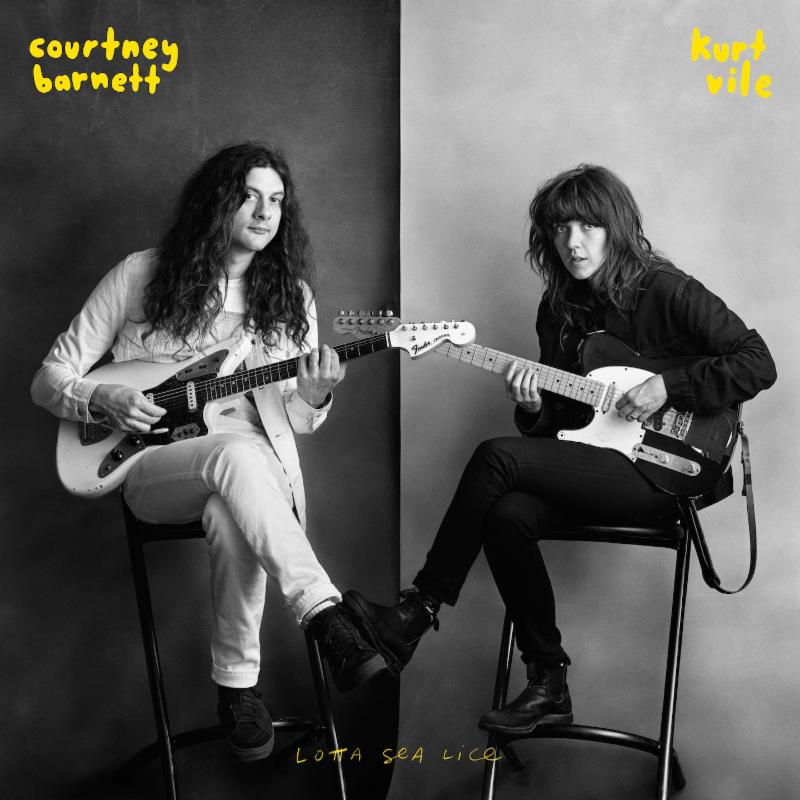 Courtney Barnett and Kurt Vile announced earlier this year that they were releasing a collaborative album, and now the full details of that album have been revealed. On October 13, Barnett and Vile will release Lotta Sea Lice via Matador. That's the album above—complete with misleading name placement! It features guest appearances from Jim White and Mick Turner of The Dirty Three, former Bad Seed Mick Harvey and Warpaint's Stella Mogzawa. The first video from the album, for first single "Over Everything," has also been released. Watch it below, and take a look at the album's tracklist.
Barnett and Vile have also announced tour dates this fall in support of the album. Their band, The Sea Lice, features a revolving cast of musicians including Janet Weiss (Sleater-Kinney, Wild Flag), Stella Mozgawa (Warpaint), Rob Laakso (The Violators, The Swirlies, Mice Parade) and Katie Harkin (Harkin, Sky Larkin and touring member of Sleater-Kinney and Wild Beasts). See those dates below.
Kurt Vile's most recent album is b'lieve i'm goin down, and Barnett's is Sometimes I Sit and Think and Sometimes I Just Sit.
Courtney Barnett and Kurt Vile Lotta Sea Lice tracklist:
1. Over Everything
2. Let It Go
3. Fear Is Like A Forest
4. Outta The Woodwork
5. Continental Breakfast
6. On Script
7. Blue Cheese
8. Peepin' Tom
9. Untogether
Courtney Barnett and Kurt Vile tour dates:
10/11 – San Diego, CA – House of Blues
10/14 – Los Angeles, CA – The Cathedral Sanctuary at Immanuel Presbyterian Church
10/15 – Los Angeles, CA – Orpheum Theatre
10/18 – Oakland, CA – Fox Theatre
10/20 – Portland, OR – Arlene Schnitzer Concert Hall
10/21 – Seattle, WA – Moore Theatre
10/22 – Seattle, WA – The Showbox
10/25 – St. Paul, MN – Palace Theatre
10/26 – Chicago, IL – Rockefeller Chapel
10/27 – Chicago, IL – Thalia Hall
10/28 – Chicago, IL – Empty Bottle
10/30 – Royal Oak, MI – Royal Oak Music Theatre
10/31 – Toronto, Ontario – Massey Hall
11/1 – New York, NY – Beacon Theatre
11/3 – Upper Darby, PA – Tower Theatre
11/4 – Boston, MA – Orpheum Theatre
11/6 – Loew's Jersey Theatre – Jersey City, NJ
11/7 – The Anthem – Washington, DC
11/9 – Nashville, TN – Ryman Auditorium
11/10 – Dallas, TX – McFarlin Memorial Auditorium
11/11 – Austin, TX – ACL Live at the Moody Theater