The Jesus Lizard playing first show in eight years at Day for Night festival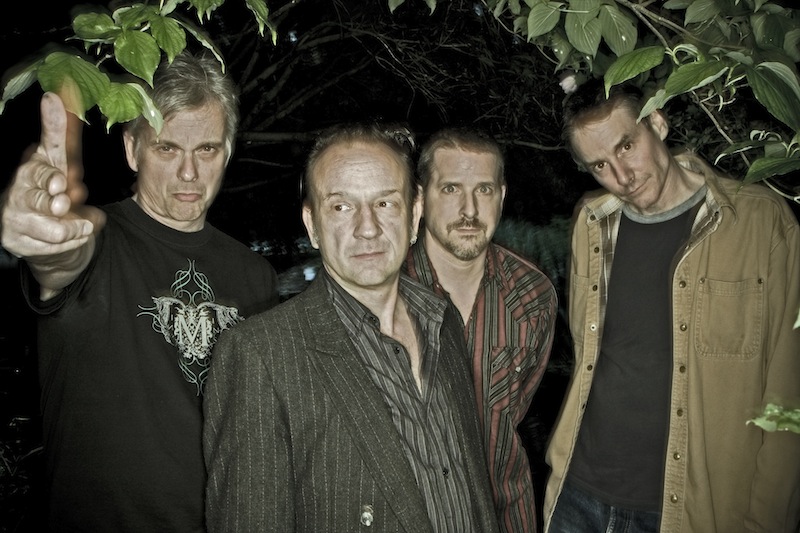 Houston's Day for Night festival has just announced its lineup, which will include the first performance from The Jesus Lizard in eight years. The festival, which takes place December 15-17 at Post HTX in Houston, Texas, has a long and diverse lineup that includes the legendary Chicao post-hardcore band in addition to a number of other acts. The Day for Night 2017 lineup also features Nine Inch Nails, Thom Yorke, Solange, Justice, Pussy Riot, En Vogue, St. Vincent, Tyler the Creator, James Blake, Pretty Lights, Jamie xx, Phantogram, Gas, Nina Kraviz, Laurie Anderson, Godspeed You! Black Emperor, Perfume Genius, Tim Hecker, Forest Swords, Sky Ferreira, Of Montreal, Kimbra, Mount Kimbie, Lil B, The Album Leaf, Priests, Shabazz Palaces, Andy Stott, Jessy Lanza, Jlin, Babyfather and more.
Take a look at the full lineup, including visual artists, and a special summit featuring Chelsea Manning, on the flyer below.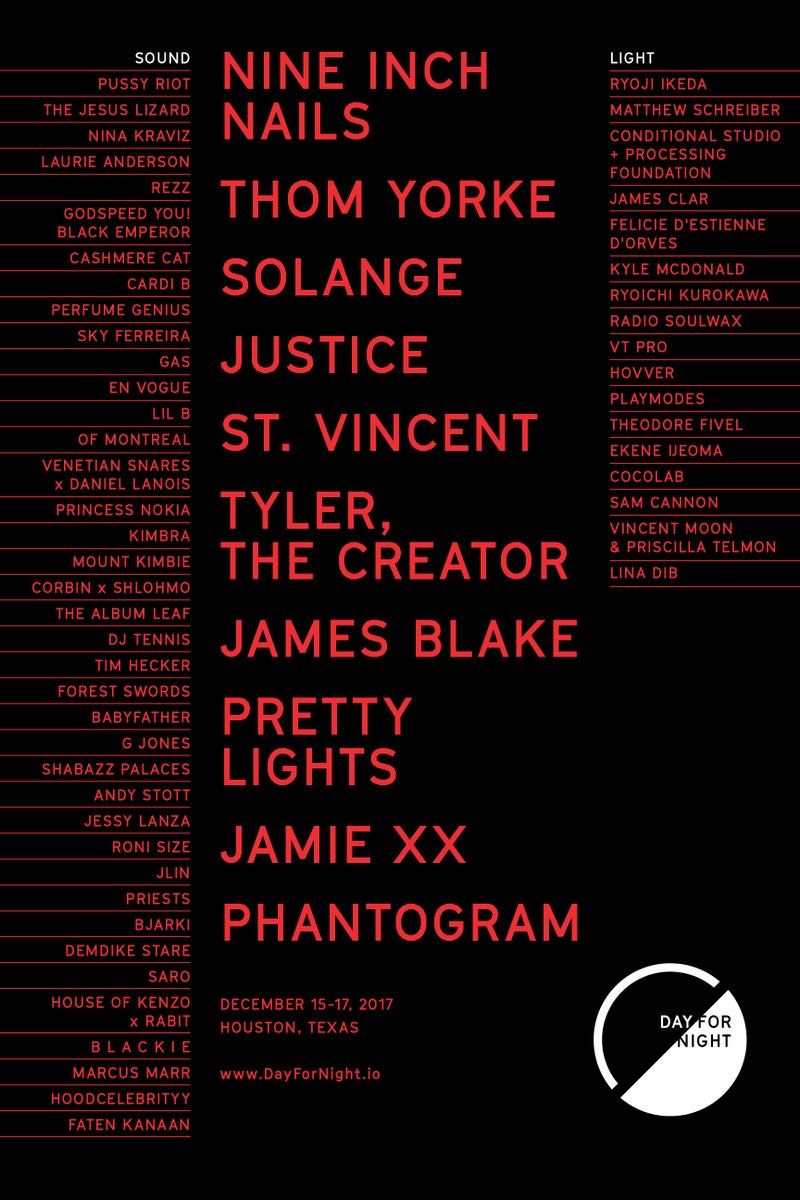 The Jesus Lizard's "Mouth Breather" is on our list, True Alternative: The Top 100 Songs of the '90s Underground.