Treble's Top 100 Punk Albums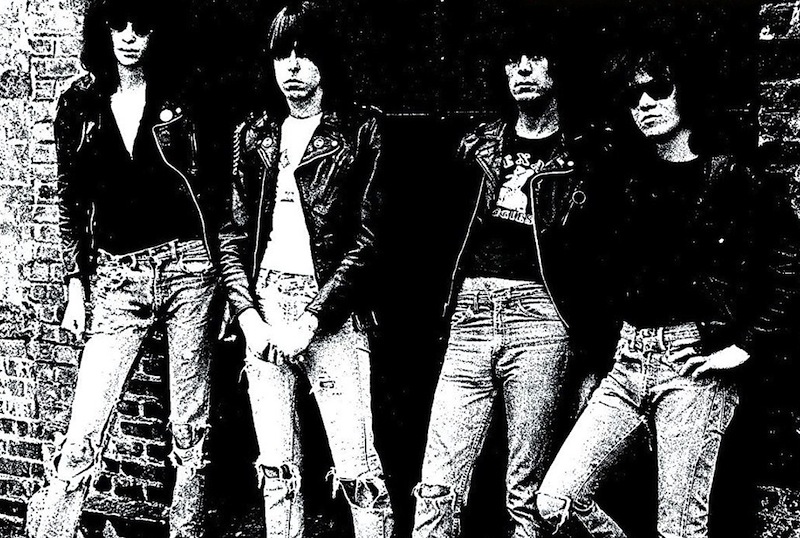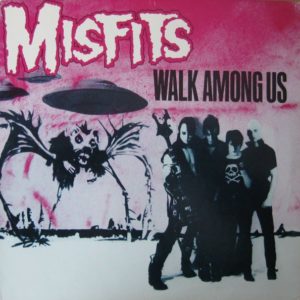 20. The Misfits – Walk Among Us
(1982; Ruby)
Everyone had their introduction to The Misfits, whether it was working backwards from Danzig's "Mother" or hearing Metallica cover their songs, but The Misfits had a lasting legacy on punk regardless. Danzig's croon was distinctive and set The Misfits apart from a more typical punk shouting vocal style. Lyrically the weird tales of aliens, horror movies and psycho killers make their debut album Walk Among Us dark fun year round. And for a punk album, it's very well produced, its punchy sound a step up from some of the genre's early lo-fi sounds. When all hell breaks loose and this album is at its angriest, Danzig's voice remains undeniable. Walk Among Us is an album I can leave on and listen to on endless repeat, but Halloween is a 365-day-a-year thing for me. So come a little bit closer. – Wil Lewellyn
---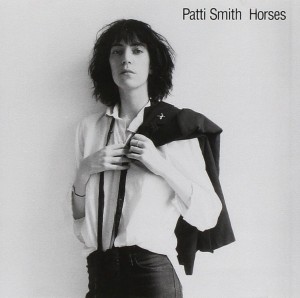 19. Patti Smith – Horses
(1975; Arista)
The first words of Patti Smith's debut album—"Jesus died for somebody's sins, but not mine"—were literature's shot against the bow of early New York punk, which by inference was the diametric opposite of poetry. Horses served as connective tissue between the scene's seminal provocateurs (like John Cale, who produced the album) and the artier offshoots that came afterwards. Smith wove a sort of parallel biography drawing from Beat Generation inspirations, childhood stories and refracted early rock and roll. "Birdland" and "Free Money" are bracing, exceptionally moving meditations on child-parent relationships taking place at the same time as rock and roll's adolescence. Her characters age along with rock and roll ("Gloria," "Break It Up," "Land"), as Smith mythologizes sex, drugs and violence as forms of release and ascension, even as she keeps one eye on the specter of death ("Elegie"). Driven mainly by piano, using guitars and drums to ride the adrenaline, the unsparing but strangely compassionate Horses influenced the thought patterns of all future generations of punk. – Paul Pearson
---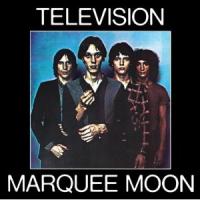 18. Television – Marquee Moon
(1977; Sire)
Getting their start as one of the first bands to ever play CBGB, Television fittingly holds an an "if you have to ask, you'll never know" influence—that is, like the many who pass the clothing boutique on 315 Bowery and don't understand why people take pictures in front of it, how many people listen to songs that owe themselves to Marquee Moon and never know it? It's this untouchable reverence and influence that has cemented Marquee Moon as not just a great punk album but perhaps one of the most important albums recorded in the 20th century. How many people listened to the title track or "Friction" for the first time and were shocked to discover the songs they were listening to were decades old, as I did? Though to call this a punk album takes an understanding of the genre in its earliest stages and not what it evolved into, it's the groundwork and space Television carved out in structure and in location that make it so important. Fittingly, they'll play a few nights at the end of this year just down the block at the Bowery Ballroom. – Matt Perloff
---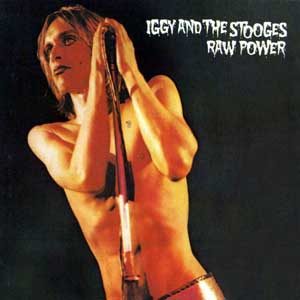 17. Iggy and the Stooges – Raw Power
(1973; CBS)
I don't give a shit that Raw Power didn't make our top spot: If punk is about spewing bile at musical norms, than this album is more punk than any release, by any band, will ever be. Raw Power is eight songs of the filthiest guitar-based music made by American musicians, in any genre. Christ, even "Gimme Danger," a pop song in many ways, sounds menacing and eventually lapses into chaos.
"Search and Destroy," of course, is smeared in Iggy Pop's blood on the walls of rock's history cave. But James Williams' earsplitting riffs and the Asheton brothers' near-anarchic rhythmic structures pale in comparison to "Your Pretty Face Is Going To Hell," perhaps the most utterly corrosive song of all time. (I feel bad for any woman who messed with Iggy Pop back then, but especially whoever this track is about.) The title track perfectly encapsulates that this record is, as Pop sings, "much too much," and yet you can't get enough of it.
By the time the aptly titled "Death Trip" arrives, the tension and dope fueling Raw Power have permeated you. You want to take a shower or break something—both understandable reactions. And if you possess a brain and ears, you know you've experienced a ride through the American male id and sociocultural rot of the 1970s unlike any other. Remember that heaviness isn't equivalent to volume: Whatever you might've thought was a heavier album than Raw Power is a goddamn romp through some daisies by comparison. – Liam Green
---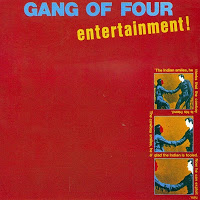 16. Gang of Four – Entertainment!
(1979; Warner Bros.)
Few albums are as intensely focused from start to finish as the debut album from Leeds' Gang of Four. Entertainment! picked off Situationist philosophy and hard funk rhythms for an exacting commentary on capitalist backwash. To lead singer and writer Jon King, physical and intellectual consumerism is the basis for all columns of contemporary life: from gratification, sex and intimacy to political unrest and conflict—or more specifically, the ignorance of it. The staggering opener "Ether" tells the dual narrative of an over-comforted middle-class aspirant and an IRA member being tortured. From that threshold, Gang of Four look at human and social foibles as products of merchandising. "Damaged Goods," "I Found That Essence Rare" and "Love Like Anthrax" are crippled cries from the intimacy front; "Not Great Men," "5:45" and "Guns Before Butter" reject historical atrocities that were engineered to be easily swallowed. Played over an incessantly upbeat unit featuring Andy Gill's jagged guitar bursts, Entertainment! manages to make its point both thrilling and calamitous. – Paul Pearson
---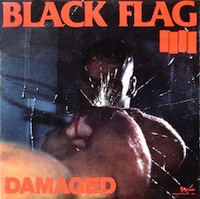 15. Black Flag – Damaged
(1981; Unicorn/SST)
After four-plus years of existing as a band, Black Flag was unable to retain a vocalist long enough to put together a full-length studio recording. In 1981, following the addition of then-fan Henry Rollins, they completed and released Damaged on guitarist Greg Ginn's own label, SST Records. Rollins, who was seven years Ginn's junior, gave Black Flag an ambassador to connect with their audience. Rollins' saliva-infused delivery punctuated and authenticated the messages of anti-authority, isolation and non-conformity.
That's not what set Black Flag apart, however. The signature moments of Damaged come when the music either foreshadows or echoes the intentions of the lyrics, like the bass-and-drum intro to "What I See" or the screaming guitar flourishes in "Room 13" or the uncharacteristically patient opening to "No More." It's these elements that make Damaged a complete work of art instead of just another testament to teen angst. – Chad Gorn
---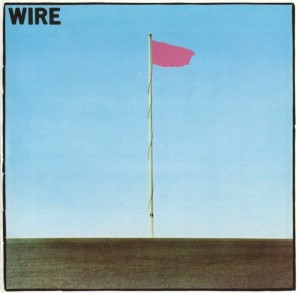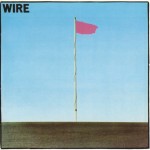 14. Wire – Pink Flag
(1977; Harvest)
Wire never claimed to be a punk band. They offered a reminder of that fact in response to something I wrote, as it turns out. But maybe that's just because they got it so right the first time, there was no point in staying in such a narrow lane. Pink Flag sounds like punk from an aesthetic standpoint, but structurally it's miles from the Ramones. Songs stop when they need to, sometimes abruptly and without much repetition of any kind ("Field Day for the Sundays" is about as good as a 28-second song gets). Their approach was more often linear than based around pop conventions, and as abrasive as some of their songs could be, they had a knack for melodic craftsmanship that they rarely kept hidden, whether in the case of the handclaps on "Champs," the hip-swaying danceability of "Three Girl Rhumba" or the massive chorus of "Ex Lion Tamer." Wire's songs took on curious shapes, curious topics and managed an infectiousness that seemed to exist in spite of their atypical approach. Wire didn't adopt the posture of punks. Rather, they ignored its rules entirely. What's more punk than that? – Jeff Terich
---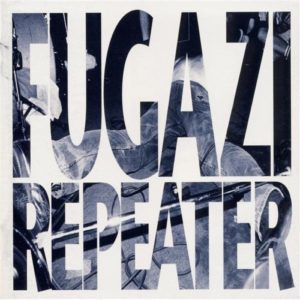 13. Fugazi – Repeater
(1990; Dischord)
Released after the landmark 13 Songs compilation, Fugazi's first concerted effort to construct an album is not only an early peak of their career, it is an album that somehow detailed the scope of punk's street-grown themes like none before it have. From poverty to death, to violence and above all its titular reference to drug addiction, Repeater lyrically and thematically has a gravity well of weight to throw around. But it's the music, the soul, played with a ferocity and intensity that would seldom be captured by the band afterward that cements the album's notoriety. Any pretenses to grooves are absent here, but in it's stead are compositions that sting, soar and burn with an almost jazz-like dynamism. It was far from radio friendly, but in their uniquely, stubbornly independent outlook, Fugazi still managed to find a massive audience. – Brian Roesler
---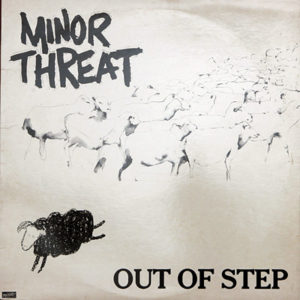 12. Minor Threat – Out of Step
(1982; Dischord)
A tense and terse hardcore punk masterpiece, Out of Step is Minor Threat's only true album in concept and scope. Lyrically and thematically it represents almost a comprehensive ethos of the hardcore scene (and by extension its straight-edge lifestyle), for better or worse. Its fluidity is just as impressive as its precision balanced alongside inherent aggression. This is anger that is warranted, channeled and condensed into a comprehensive hardcore punk experience. – Brian Roesler
---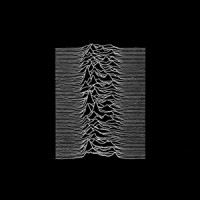 11. Joy Division – Unknown Pleasures
(1979; Factory)
Not only did this album boast artwork that launched 1,000 shirts, Unknown Pleasures is also the only Joy Division album released during lead singer Ian Curtis' lifetime. Their debut album, Pleasures was a new breed of punk rock, introducing darker motifs with themes of paranoia, phobias, and discomfort all too prevalent. Many of the tracks read like punk-infused dirges, leading us deeper into the melancholia of Curtis' mind. The post-punk masterpiece is invigorating with each listen, with both the music and the artwork leaving quite a legacy—"joyplot" was actually introduced as a term in April 2017, representing statistical data graphed to resemble the album cover. – Virginia Croft