Greatest Hits: The best Prurient tracks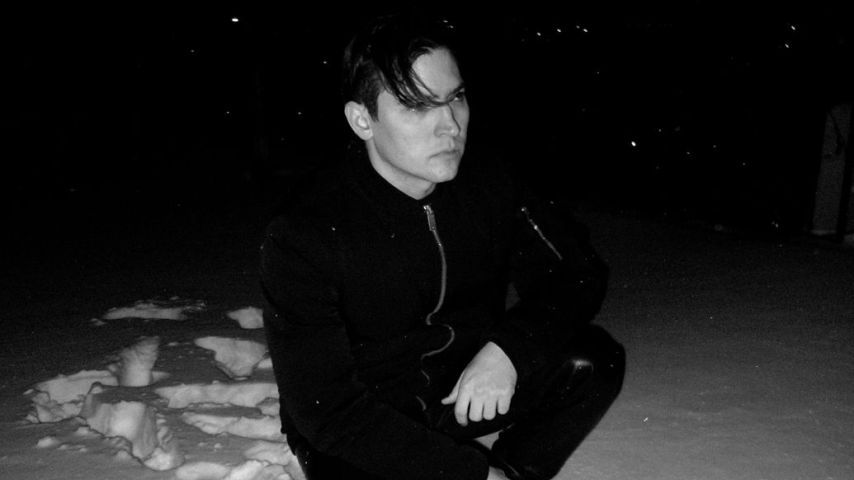 Dominick Fernow doesn't make music, he makes noise. That word comes straight from the artist himself, who's been provoking responses from audiences for 20 years under the name Prurient. The irony of that statement, however, is that Fernow's music has gradually become more musical, melodic and beautiful over time. Prurient is a noise project, but it's a lot more than that. It's constantly changing.
Prurient turns 20 this year, along with Fernow's label Hospital Productions. Throughout his long and prolific career, Fernow has issued more than 100 releases under the Prurient name, along with techno releases as Vatican Shadow, select releases during his time as a member of Cold Cave, and various other collaborations over the past two decades. He's a difficult artist to get a handle on, especially because there are so many releases to wade through—many of them hard to come by as a result of being limited release cassettes and CD-Rs—but it's a journey worth taking.
As Prurient gets ready to release a new four-disc set of music, Rainbow Mirror, in December, it seems like a good opportunity to dive into some of the strongest tracks of Fernow's career. As a Greatest Hits feature, this also does double duty as a Beginner's Guide; these are, absolutely, Prurient's best tracks, but they're also barely scratching the surface of what he does. Those who dig what they hear are encouraged to seek out more releases in the Prurient catalog, which will keep you busy for a while. Enjoy this playlist of the best Prurient tracks, and see where these travels through hellish noise and stunning ambience take you.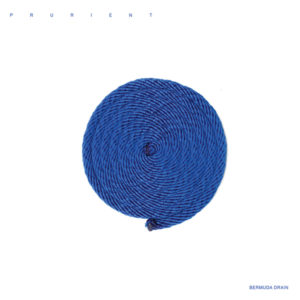 "Many Jewels Surround the Crown" (2:45)
from Bermuda Drain (2011; Hydra Head)
Depending on where one begins in the Prurient catalog, the material can end up being either uncompromisingly harsh or strangely soothing and approachable. During Dominick Fernow's brief partnership with Aaron Turner's Hydra Head label, he released a couple of his most accessible records, starting with 2011's Bermuda Drain. This is its leadoff track, a just-under-three-minute dirge of science fiction synthesizers, dark narratives and a blood-curdling scream to begin the whole thing. Yet while it starts off pretty fiercely terrifying, it's Prurient at its most song-driven, hypnotic and, in its own dark way, beautiful.
---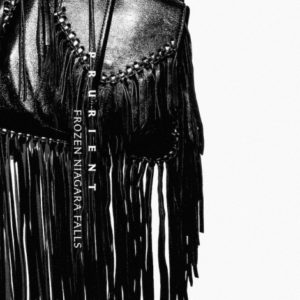 "Dragonflies to Sew You Up" (5:19)
from Frozen Niagara Falls (2015; Profound Lore)
Of the countless pieces in Prurient's discography (well, about 125, which is still a lot), Frozen Niagara Falls is widely considered Dominick Fernow's greatest single recording, and with good reason. Featuring the heavy presence of producer and collaborator Arthur Rizk, the double-album is the most diverse, immaculately produced and gorgeous piece of the bunch. "Dragonflies to Sew You Up" is where Prurient's many talents combine into one devastating work of industrial music, balancing guttural screams against subtle touches of acoustic guitar, sublime synths and a pulsing machine stomp. It has a lot of moving parts, all of which seem to work in contrast to one another. And yet the end result is transcendent.
---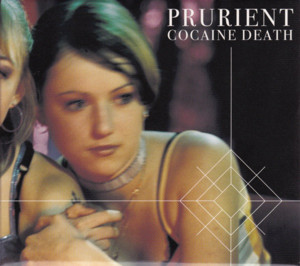 "Cocaine Death" (4:51)
from Cocaine Death (2008; Hospital Productions)
Noise is, by its very nature, provocative music. So it's not all that out of character for releases to feature titles that set one on edge a little, like Stone Vagina or BDSM Atlantic Partnership. What any of it means in the context of Prurient's music is sometimes hard to decipher, but "Cocaine Death," while perhaps unusually stylish in presentation (cocaine having a reputation as a sort of upper-class drug), still contains a barrage of noise and aggression. The title track, however, is almost like a shoegaze track in its density of distortion. It's powerful, nearly impenetrable stuff, but the layered nature of it gives it an almost hypnotic quality. It's mesmerizing.
---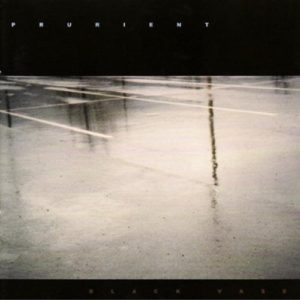 "Sorry Robin" (2:20)
from Black Vase (2005; Hospital Productions)
Prurient's compositions have grown more diverse and even accessible over time. In fact, some of them could even be called "songs," as odd a statement as that might seem about an artist whose body of work seems to go against the idea of having anything resembling hits. "Sorry Robin" is essentially a punk song by Prurient standards, however, with a pounding drum beat, some distorted screeches and a synth bassline that grooves like a tablesaw shooting off sparks. It's dance music made painful.
---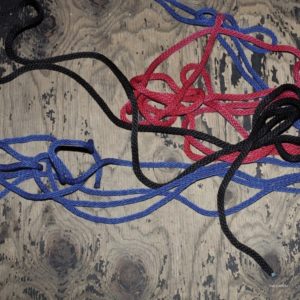 "Time's Arrow" (7:38)
from Time's Arrow (2011; Hydra Head)
Just a couple months after the release of Bermuda Drain, Fernow issued a companion EP of sorts titled Time's Arrow, the standout of which is the seven-minute title track. Featuring a cryptic spoken-word verse about Elizabeth Short (presumably referring to the Black Dahlia), "Time's Arrow" trades Prurient's most visceral instincts for a meditative darkwave piece with some light industrial percussion guiding it. It's not just that it's a melodic piece, which it very much is—contradicting Fernow's contention that he makes noise and not music. It's actually quite gorgeous in its layers of subtle synth waves.
---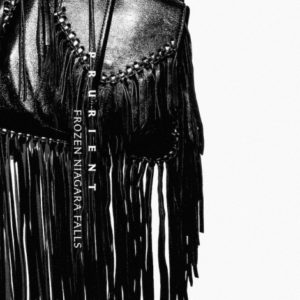 "Jester in Agony" (7:14)
from Frozen Niagara Falls (2015; Profound Lore)
Frozen Niagara Falls is the only album from which I've chosen more than one track to highlight here. There's two reasons for this: 1. It's his longest work, and thus has the most material to work with, and 2. it's his masterpiece, showcasing the full breadth of his strengths. This track, for instance, doesn't sound all that much like "Dragonflies to Sew You Up," instead delving into an atmospheric, meditative space. It's dark ambient rather than industrial (or noise, which some of the tracks on the album are), and I might even go so far as to say this is the prettiest track to bear the Prurient name. It sometimes takes a particular perspective to find the beauty in what he does, but this is right up front in the composition, serving as an opportunity to soothe rather than to seethe.
---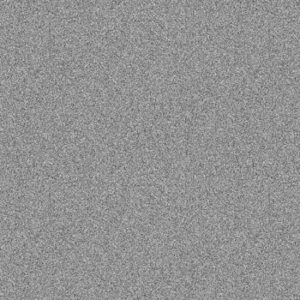 "Call 4" – with Ugandan Methods (5:41)
from Dial B For Beauty (2014; Downwards)
Fernow's done a lot of different collaborations and split releases over the years with various artists, including Wolf Eyes, Kevin Drumm, Burning Star Core and JK Flesh (Justin Broadrick of Godflesh). His collaboration with Ugandan Methods—a side project of UK techno artist Regis—is one of the most accessible because of its persistent beat and danceable nature. "Call 4" is the climax of this release, a dancefloor-friendly techno pulse that has a blend of distorted vocals and effects slithering throughout. It's highly enjoyable, yet still sinister, not unlike Andy Stott's most immediate moments.
---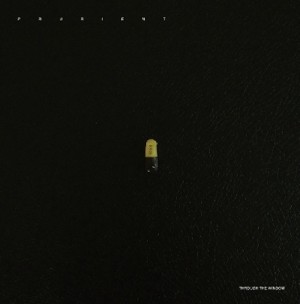 "Through the Window" (17:37)
from Through the Window (2013; Blackest Ever Black)
As if one project, let alone one this prolific, wasn't enough, Fernow also makes techno under the name Vatican Shadow. The walls between that project and Prurient seemed to crumble with the release of 2013's Through the Window, an excellent EP (full-length? It's long.) of haunting, industrial techno. The nearly 18-minute title track is its focal point, slowly but powerfully building up into a pulsing, danceably eerie work of industrial groove. Like just about anything else Fernow has released, this more than holds its own in its ability to create an unsettling atmosphere. But it's also the rare moment of his that could pass for party music. A really dark, creepy-as-fuck party perhaps, but a party all the same.
---
"I Have a Message for You" (4:48)
from Lily of the Valley/Return of Happiness (2007; Hospital Productions)
Fernow received some well-earned critical attention in 2011 for his synth-driven, EBM-styled releases Bermuda Drain and Time's Arrow, though he had using synth-heavy motifs with dark narratives much earlier on, like on this deeply unsettling spoken-word track. With heavy, bassy synthesizers guiding the track, it's not as viscerally aggressive as some of his other works, but it has a lingering darkness and overall sense of danger. It's easy to hear a line between a song like this and recent work by Pharmakon, another master of death-industrial terror.
---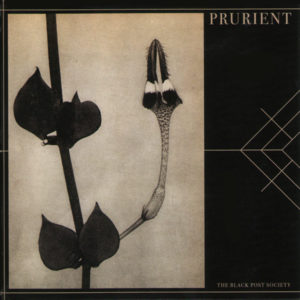 "Months Lengthening Into Years" (4:24)
from The Black Post Society (2008; Hospital Productions)
The curious thing about Dominick Fernow's "noise" is how it takes on so many different shapes and forms. For instance, 2008's The Black Post Society is at first listen one of his more abrasive releases. But whereas some of his earlier recordings are more assaultive to the senses, this one's deceptive. It's a work of rhythmic and musical repetition, albeit draped in layer after layer of vile static. So "Months Lengthening Into Years" is by some measure one of his most accessible compositions and by another, his least. Glass half contaminated.
---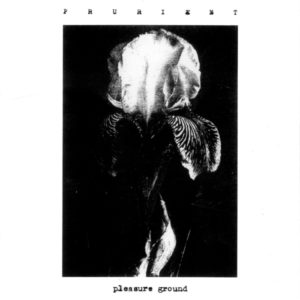 "Apple Tree Victim" (11:14)
from Pleasure Ground (2006; Load)
Pleasure Ground arrived nearly 10 years into Dominick Fernow's career as Prurient, but it was one of the first of his releases to get the attention of press on a wider scale, relatively speaking. It's certainly one of his best releases, a four-sided collection of lengthy tracks that span from dark ambience to piercing frequencies. "Apple Tree Victim" is its closer, a sprawling yet breathtaking, almost meditative set of static-drenched ambient waves. It's like the shitgaze version of Vangelis' Blade Runner soundtrack, at once absurdly messy and yet gorgeous in its harmonic progression. If there's ever any doubt to the beauty of Fernow's compositions, just listen a little closer.
---
Bonus track: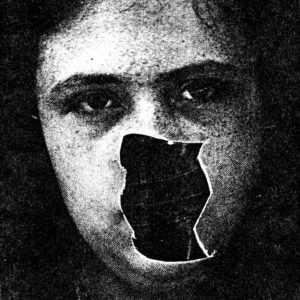 "Naturecum"
from Rainbow Mirror (2017; Hospital Productions/Profound Lore)
With a 7xLP, nearly four-hour set of music on the way in December, it seemed only appropriate to close out this celebration of Dominick Fernow's music with a glimpse at what's next. This is a pretty intense first listen, comprising 14 minutes of woozy, psychedelic feedback effects and droning synthesizers. Yet it's the first of his albums in a long time to be recorded as a "band," so to speak, with a pair of new collaborators providing more depth of sound to his strange, abrasive creations. It's a long one, but it's yet another fascinating direction from an artist who seems to find a new approach every time the record button goes click.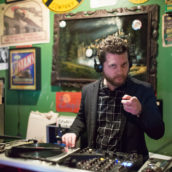 Jeff Terich
Jeff Terich is the founder and editor of Treble. He's been writing about music for 20 years and has been published at American Songwriter, Bandcamp Daily, Reverb, Spin, Stereogum, uDiscoverMusic, VinylMePlease and some others that he's forgetting right now. He's still not tired of it.