5 R V L N 5 : The Black Mark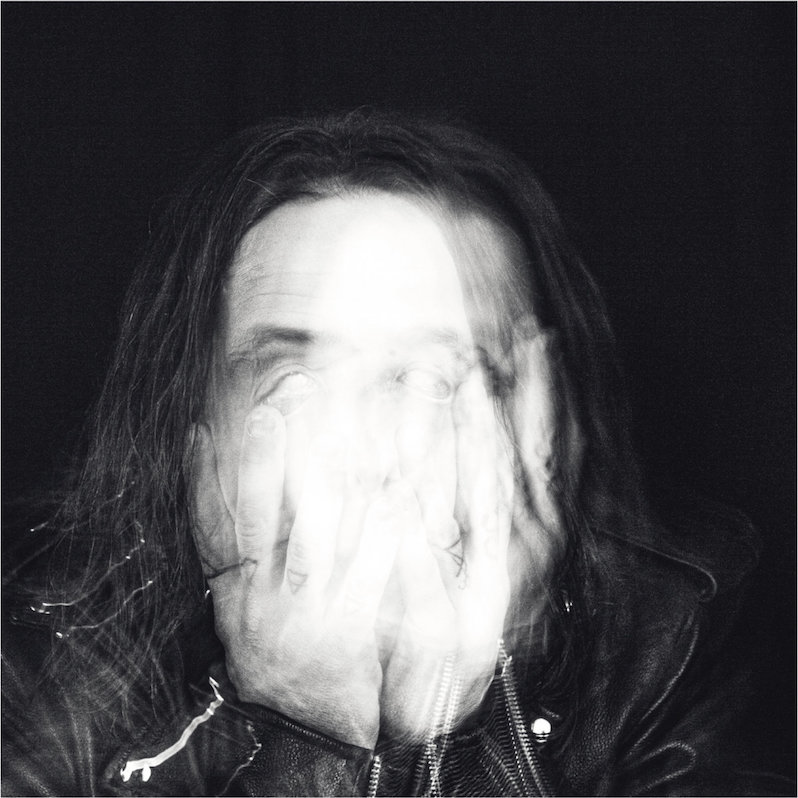 For how often electronic acts exist for pleasure—whether the club pulse of EDM or bubblegum pop—there are others that strive to explore the darkness. Industrial music, for one, is a sound capable of provoking an air of ethereal haunting—chilling and serene all at once. The Black Mark, the debut release from 5 R V L N 5, embodies just such a notion.
5 R V L N 5 is the work of Chuck Clybourne, the guitarist and vocalist of Chicago doom band Faces Of The Bog. Whereas that band allows Clybourne the chance to create material that is cosmic and droning, the path he travels on The Black Mark is much different, yet just as intriguing.
Comprising five tracks, The Black Mark serves as an exploration of minimalistic darkness; a collection of sound fragments both scattered and arranged, stirring provocative mystique. Pulling inspirations from such acts like Skinny Puppy and Ministry, Clybourne establishes his own identity as 5 R V L N 5, making more of an effort to present a somber, simmering mood. Yet the LP does carry its own brand of heaviness.
Opening track "Fallen Angel" frollicks with electronic hysteria. Vocal sampling elevates tinges of anxiety. Though the intensity of the cut amplifies towards the end, Clybourne uses the steady pacing to set in focus the record's atmospheric presentation. The follow up song, "Flesh", contains a similar metallic spirit, drum clashing and synths playing off against one another. Clybourne dives deeper here with his lyricism, offering a taste of his poetic words. After some time, the track introduces additional drum components and chip tune effects, creating a melancholy catchiness.
Clybourne has a unique way of mixing sounds and style together to exude emotion. The Black Mark is a sincere expression of somber energies; haunting and cold, grim and beautiful. "The Coward and the Whore" leans into Clybourne's doomy tendencies, the guitar distortion taking center stage over the electronic elements. "World of Filth" makes for the record's heaviest cut, Clybourne going in on chilling vocal growls, as well as offering a revving bass and synths. "Funeral Song," the record's final track, layers on a grimy texture to its various frenetic auditory fragments.
In its use of minimalism and presentation, The Black Mark resembles a dream-like experience; one where the listener has room to wander, reflect, and discover in a vacuum of space. Though it would be exciting to hear more material, the five tracks that are present do their part in establishing an intriguing atmosphere. Clybourne's work through 5 R V L N 5 not only offers meditative industrial music, it also captures the emotional significance therein.
---
Label: End of All Hope
Year: 2020
---
Similar Albums:

Street Sects – The Kicking Mule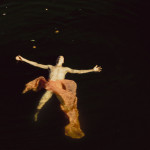 TR/ST – The Destroyer-1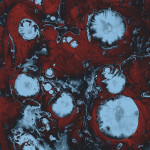 The Black Queen – Infinite Games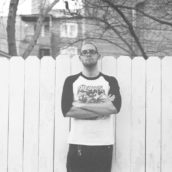 Michael Pementel
A graduate of Columbia College Chicago's Creative Writing Program, Michael Pementel is a published music journalist, specializing in metal and its numerous subgenres. Along with his work for Treble and Bloody Disgusting, he has also written for Consequence of Sound, Metal Injection, Dread Central, Electronic Gaming Monthly and the Funimation blog.