Matthewdavid : In My World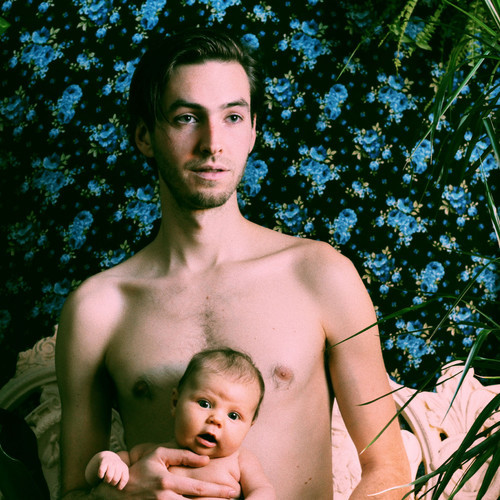 If there's one weakness in the cracked-electro hipster soul everyone's glommed onto over the last few years, it's the singing. Many combinations of artificial atmospheres, whooshing keyboards, and muted beats can grab attention and tug at heartstrings. However, many artists in this new realm who commit voice to tape tread a fine line between convincing emotion and mewling nonsense. I recently had good reason to explore the master-class R&B of Harold Melvin & The Blue Notes, and I heard sounds I had missed to help explain what these descendants of witch house want to be: somehow both smooth and sneaky-fierce up against dreamy, pastel backdrops.
That is difficult alchemy, to say the least. The music of Matthewdavid didn't start off with that witches' brew and, frankly, didn't need to end up with it. Matthew McQueen was brought onto Flying Lotus' Brainfeeder label as a kindred spirit interested in handcrafted glitch-hop and abstract bass music. On his new album In My World, Matthewdavid makes the regrettable decision to open his mouth. We hear in his half-sung raps and half-rapped singing immaturity on two important levels: He doesn't convey strong conviction or gravitas, and he presents no clear theme beyond occasionally wanting to keep a lady around.
The problems are apparent from the title cut opening the album, where his staticky loops and soupy vocals seem stuck on the same notes for the duration without a peak or valley to resolve them, taking to heart the lyric, "Try to fight the excitement / Try to fight the enlightenment." What may be worse is a clutch of songs in the middle, from "The Mood is Right" through "Next to You," floating by in what feels like the span of just one. There are a scant few arrangements on In My World playing to Matthewdavid's initial strengths and pulling the album back from the edge, namely the guitar figures in "Artforms" and smartly modified drum 'n' bass in "West Coast Jungle Juke."
If artists like How to Dress Well and The Weeknd have grown into, say, the Michael Jackson leadership role of this sound, then Matthewdavid might have stumbled into its R. Kelly role. It's not that McQueen has any spectre of obscenity; instead, like Trapped in the Closet, his singing conveys sloppy scene-setting as well as a tongue in cheek during musical moments that seem like they should be more serious. You can make out lyrics here and there but nothing really compels you to do so, weakening an album that at just 31 languid minutes already feels slight. Instrumentals that rarely stand out with vocals sticking out like multiple sore thumbs? That spells disaster.
Similar Albums:


The Weeknd – Kiss Land


Frank Ocean – Channel Orange


Flying Lotus – Until the Quiet Comes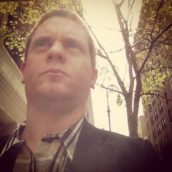 Adam Blyweiss
Adam Blyweiss is associate editor of Treble. A graphic designer and design teacher by trade, Adam has written about music since his 1990s college days and been published at MXDWN and e|i magazine. Based in Philadelphia, Adam has also DJ'd for terrestrial and streaming radio from WXPN and WKDU.