Various Artists: Song Reader – Twenty Songs by Beck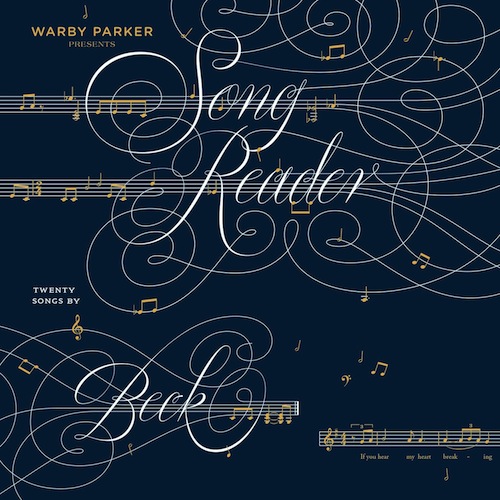 Beck's Song Reader is a difficult release to review because, in actuality, it's two distinct entities. On one hand, there's the 2012 songbook of 20 songs written by Beck but never performed or recorded by him (or anyone) before its release. Then there's the album; Beck and 19 other well-known artists presenting versions of these twenty songs. To truly process and review the latter, one has to take stock of the former as well.
Some reviewers might stop at calling Song Reader (the book) an attempt by Beck to have other artists 'cover' Beck's songs without relying on any biased viewpoint of how exactly the compositions should sound, but I'd take it one step further. Along with the book, Beck launched an accompanying website, a platform by which artists from around the world uploaded video and audio recordings of themselves performing the pieces. Through this process, Song Reader harkened back to a once thriving form of music sharing where the only version you knew of a song was the one being played in front of you in real time. On songreader.net there was no right or wrong. Once Beck let go of the songbook, the results were out of control. They weren't covers, they were bona fide performances, each of them valid in their own ways.
Song Reader (the album) brings together a relatively star-studded gaggle of artists including Jeff Tweedy, Norah Jones, Jack White, fun., Jarvis Cocker and Laura Marling. All 20 performances here (including Beck's version of "Heavens Ladder") are well executed and enjoyable enough, but come off sounding like a well-crafted tribute album of a record that was never actually recorded. Beck's role as co-producer means that the flow here is pleasant and consistent but, in the end, Song Reader winds up sounding like a Beck album focused around guest vocalists rather than the singer/songwriter himself.
To be clear, the songs on Song Reader are great songs, and Beck deserves kudos for writing them. But an album co-produced by Beck, featuring artists he had a hand in selecting, seems to contradict the community-based vibe that made the project so appealing in the first place. There was already a Song Reader album — songreader.net. Creating a separate publication seems to distinguish these versions as better or more 'correct' than the boatloads of well-executed performances found on the project's website.
Song Reader (the album) is definitely well worth the listener's time, but I caution one to hold off on giving the record a spin until you've fully immersed yourself in Song Reader (the book) and website. This collection of professional performances makes a nice addition to the collection, but should by no means be misconceived as the ultimate or definitive interpretation of Song Reader.
Similar Albums:


Beck – Morning Phase


David Bowie – Hunky Dory


Various Artists – Dark Was the Night