Watch skateboarding skeletons in Aesop Rock's "Jumping Coffin" video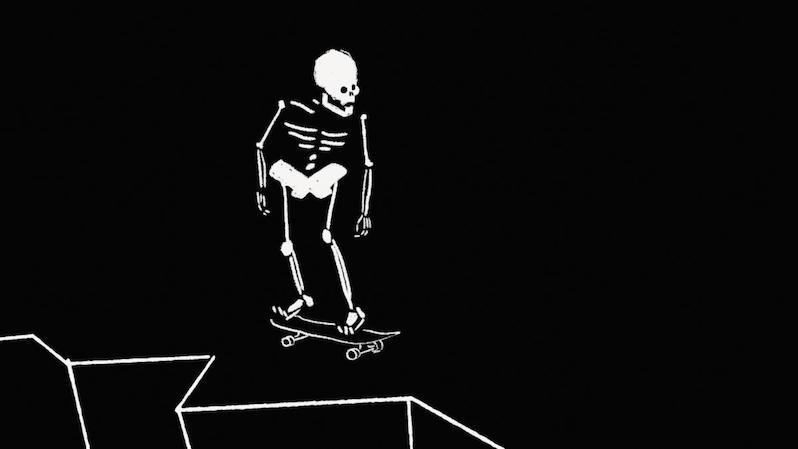 Aesop Rock has shared another new video from his latest album, 2020's Spirit World Field Guide. Following the release of his charming, stop-motion puppet animated clip for "Long Legged Larry," he's released the new clip for "Jumping Coffin." The video is directed by Aesop Rock's frequent collaborator Rob Shaw, who rotoscoped animated images of skeletons over recorded action from professional skateboarders Emile Laurent, Enzo Kurmaskie, Anthony Del Togno Armanasco, and Silas Baxter-Neal. The end result is a fun, animated clip of skeletons shredding, which is a lot of fun to watch, as it turns out.
Check out the video for Aesop Rock's "Jumping Coffin" below.
Aesop Rock's collaboration with Tobacco, Malibu Ken, is featured on our list of the Top 50 Hip-Hop Albums of the Millennium.