Hear the new Algiers song "Bite Back," featuring billy woods and Backxwash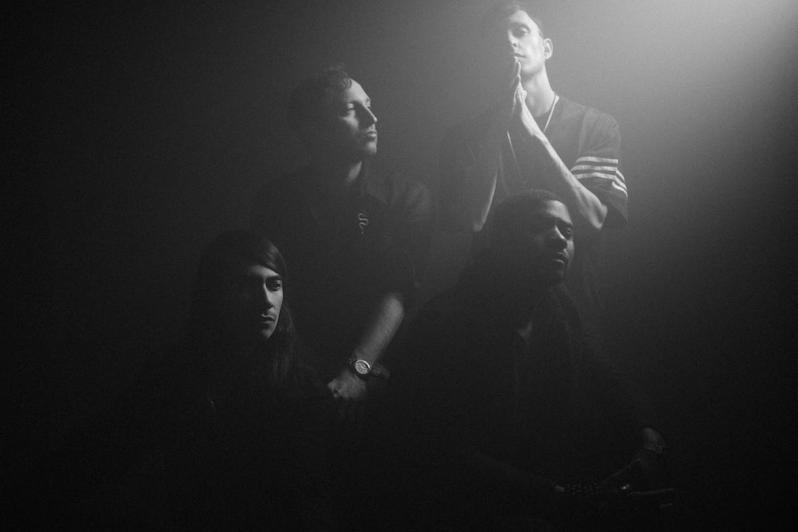 Ebru Yildiz
Algiers have just shared a new single, featuring some special guests. The band have just released "Bite Back," which features billy woods and Backxwash. It's an update of the group's dark, eclectic sound, leaning more into hip-hop but retaining a haunted atmosphere. Which is perfect for emcees like these two. Check it out below, via the new video directed by Murat Gökmen.
The group's Ryan Mahan said in a press release, "Shit's been so real the past few years, we really needed to grow our community of collaborators and make solid the bonds we've always felt, particularly with rap heads. And to have the two best rappers around, billy woods AND Backxwash, on the same Algiers-produced track? Pinch me, for real."
Vocalist Franklin James Fisher added, "Ryan showed up one day with this beautifully epic instrumental and said, "I've got this song and I want to call it 'Bite Back'. It immediately reminded me why I joined this band and the rest of the song seemed to write itself. It's a classic example of our Lenin-McCartney dynamic."
Earlier this year, billy woods released Aethiopes, which is one of our favorite albums of the year so far. Backxwash is releasing a new album, His Happiness Shall Come First Even Though We Are Suffering, on Halloween, and it's one of our most anticipated albums of the fall.
Algiers live dates:
Sep 14 Lakewood, OH @ US Mahall's
Sep 16 Chicago, IL @ Riot Fest 2022
Sep 17 Rock Island, IL @ Rozz Tox