ANOHNI and the Johnsons announce new album My Back Was a Bridge for You to Cross

Image by ANOHNI with Nomi Ruiz
ANOHNI and the Johnsons have announced a new album. On July 7 she'll release My Back Was a Bridge for You to Cross via Secretly Canadian/Rough Trade. The first single from the album is titled "It Must Change." Watch its video, directed by Iain Forsyth and Jane Pollard and starring British social justice activist Munroe Bergdorf.
"I've been thinking a lot about Marvin Gaye's What's Going On. That was a really important touchstone in my mind," says ANOHNI of her sixth studio album. "Some of these songs respond to global and environmental concerns first voiced in popular music over 50 years ago."
ANOHNI's last album was 2016's HOPELESSNESS.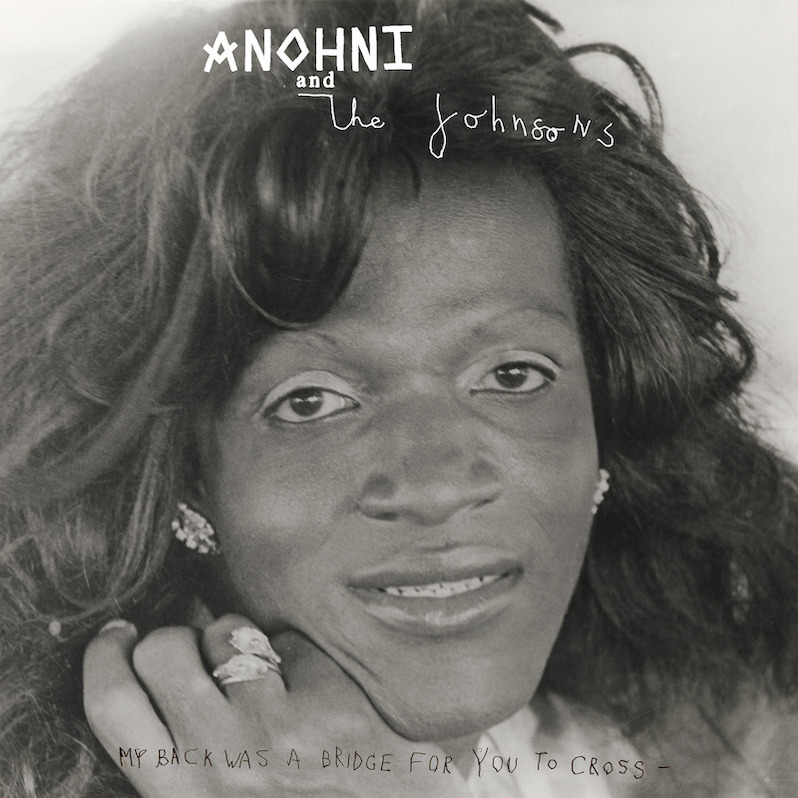 ANOHNI and the Johnsons My Back Was a Bridge for You to Cross tracklist:
1. It Must Change
2. Go Ahead
3. Sliver Of Ice
4. Can't
5. Scapegoat
6. It's My Fault
7. Rest
8. There Wasn't Enough
9. Why Am I Alive Now?
10. You Be Free