Arooj Aftab, Vijay Iyer and Shahzad Ismaily announce collaborative album, Love In Exile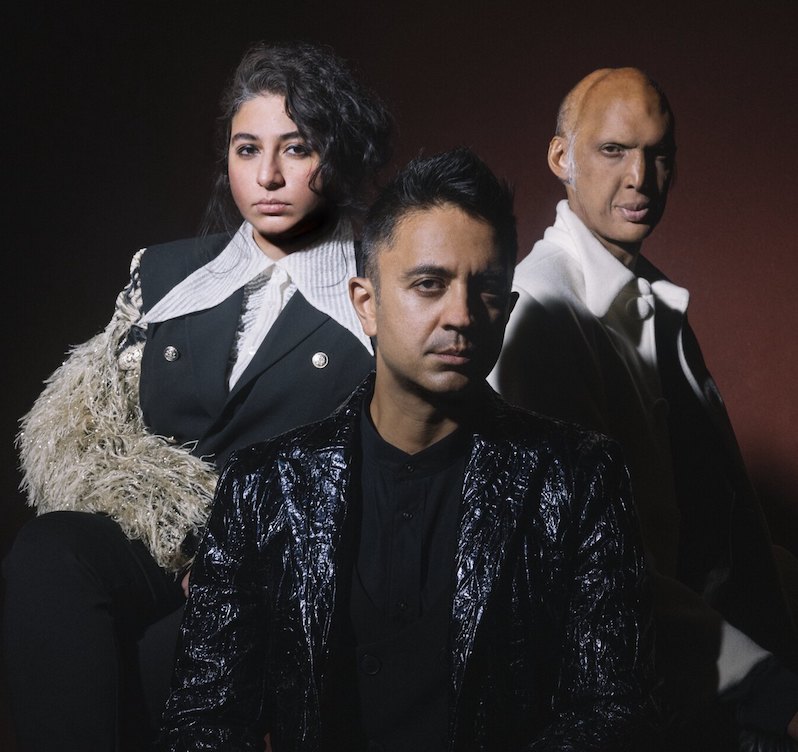 Ebru Yildiz
Arooj Aftab, Vijay Iyer and Shahzad Ismaily have announced a new collaborative album, titled Love In Exile. The album is out on March 24 via Verve Records, and the first song they've shared is the haunting, atmospheric, nine-minute "To Remain/To Return." Hear it below via its visualizer. The trio will also be touring throughout the year. Check out those dates below.
"Our music is a process," Vijay Iyer said in a press release. "This fragment of 'To Remain / To Return' reveals not just the melody but the birth of a song. I hear Shahzad and myself establishing these haunted cycles, then slowly and delicately transforming them, as Arooj glides across like a dark moon."
"This piece holds, at its core, the delicately unfolding emotion of separation anxiety induced fury (see: love, self exile) between two people who are deeply connected," Arooj Aftab added. "One is leaving and the other is asking them to stay. The former is saying 'I will leave but I will also return'; in better form for the both of us."
Vijay Iyer's UnEasy was on our list of the 20 Best Jazz Albums of 2021.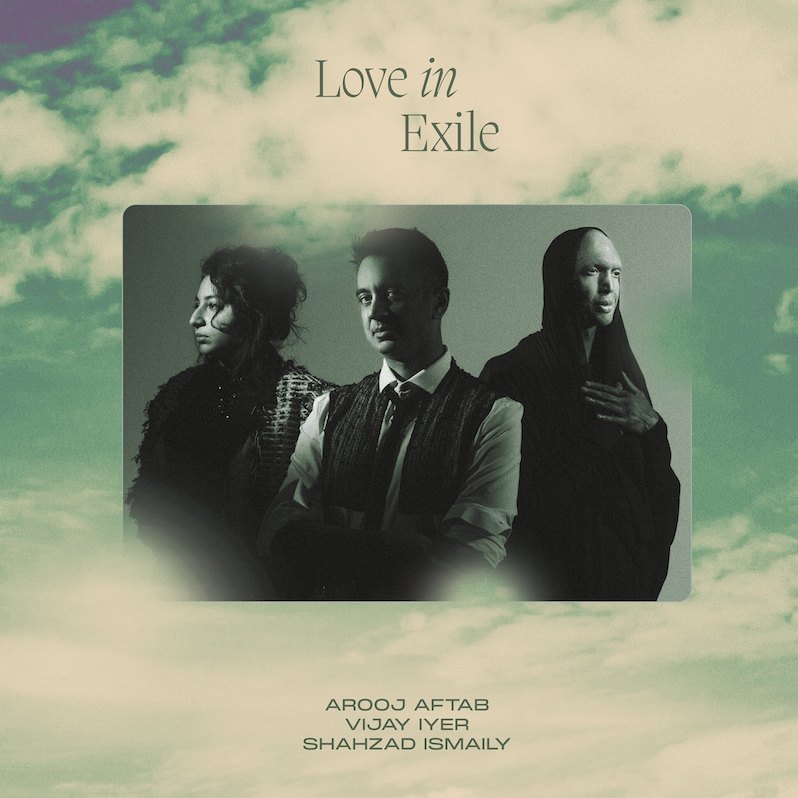 Arooj Aftab, Vijay Ayer, Shahzad Ismaily Love In Exile tracklist:
1. To Remain/To Return (9:19)
2. Haseen Thi (12:09)
3. Shadow Forces (14:11)
4. Sajni (8:15)
5. Eyes of the Endless (14:50)
6. Sharabi (13:42)
Arooj Aftab, Vijay Iyer, Shahzad Ismaily tour dates:
Mar 31 — Knoxville, TN — Big Ears Music Festival
Apr 14 — North Bethesda, MD — Strathmore — The Music Center
Apr 28 — Burlington, VT — UVM Recital Hall
May 7 — Krems an der Donau, AT — Donau Festival, Minoritenkirche
May 9 — Brussels, BE — Les Nuits Botanique Festival, Notre Dame Church
May 11 — Luxembourg, LU — Neimënster
May 13 — Berlin, DE — XJAZZ! Festival, Emmauskirche
May 25 — Hamburg, DE — Elbphilharmonie
May 29 — Zurich, CH — Moods
May 30 — Utrecht, NL — Tivoli Vredenburg
June 2 — London, UK — Barbican Centre
Jun 26 — Vancouver, BC — Vancouver Jazz Festival
Jun 28 — Ottawa, ON — Ottawa Jazz Festival
Jun 29 — Montreal, PQ — Montreal Jazz Festival
July 27 — North Adams, MA — Bang on a Can's: LOUD WEEKEND 2023 at Mass MoCA
Jul 29 — Katonah, NY — Caramoor Center for the Arts
Sep 14 — New York, NY — Venue TBA
Sep 19 — San Diego, CA — Epstein Family Amphitheatre
Sep 20 — Los Angeles, CA — Venue TBA
Sep 21 — San Francisco, CA — Great American Music Hall
Sep 28 — Tempe, AZ — Tempe Center for the Arts
Sept 29 — Austin, TX — Venue TBA
Sept 30 — Denver, CO — Venue TBA
Oct 4 — Gartner Auditorium at the Cleveland Museum of Art
Oct 5 — Princeton, NJ – Venue TBA
Oct 7 — Blacksburg, VA — Venue TBA
Oct 8 — Boston, MA — Institute of Contemporary Art
Oct 10 — Minneapolis, MN — The Cedar
Oct 11 — Chicago, IL — Venue TBA
Oct 12 — Iowa City, IA — Infinite Dream Festival