Belle of the Fall : Rise Up
Belle of the Fall, a Connecticut-based duo composed of Tracy Walton and Julia Autumn Ford, skillfully blend their illustrious vocals with vibrant instrumentals to create a special blend of blues and Americana rooted music. The two met in 2014 when Ford was recording her first solo album at On Deck Sound Studio, and their friendship and musical bond blossomed immediately, resulting in the formation of the band. And throughout their second album Rise Up, the duo examine the element of time, and how its presence can impact the emotions experienced in a situation.
From its opening track "The Great Unknown," Belle of the Fall show no hesitation. "The Great Unknown" finds the duo's vocal howls leading to a roller coaster melody, swinging from note to note, representing the journey the album takes the listener on. Rise Up, from there, provides light hearted, folk-fused fun with eloquent lyrics. On "Super Moon," twinkling, delicate guitars accompany Walton's warming vocals, creating a lullaby for even the lightest of sleepers. It's a sweet moment, Walton expressing sheer love and admiration, and an understanding of how small he is compared to the moon—how small we all are.
On the title track, the two sing, "Face the day with deep convictions inside… this time we won't be denied." This is the crux of the album, coming full circle with a strong revelation and epiphany of the simplicity underlying existence. Here, in two phrases, Belle of the Fall examine and dissect the true meaning of life, and the power of courage.
As we continue to move forward in the midst of a heavy political climate, music and lyrics like Belle of the Fall's holds a great importance, and for that matter, power. The healing ability of words and music is now pertinent, more than ever, and the wisdom and healthy reflection Belle of the Fall provide throughout the duration of Rise Up are necessary tools in a time of turmoil.
Similar Albums: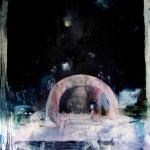 Daughter – Not To Disappear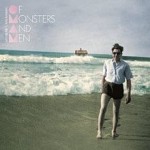 Of Monsters and Men – My Head Is An Animal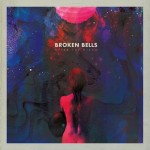 Broken Bells – After the Disco