A Beginner's Guide to the transcendent jazz of John Coltrane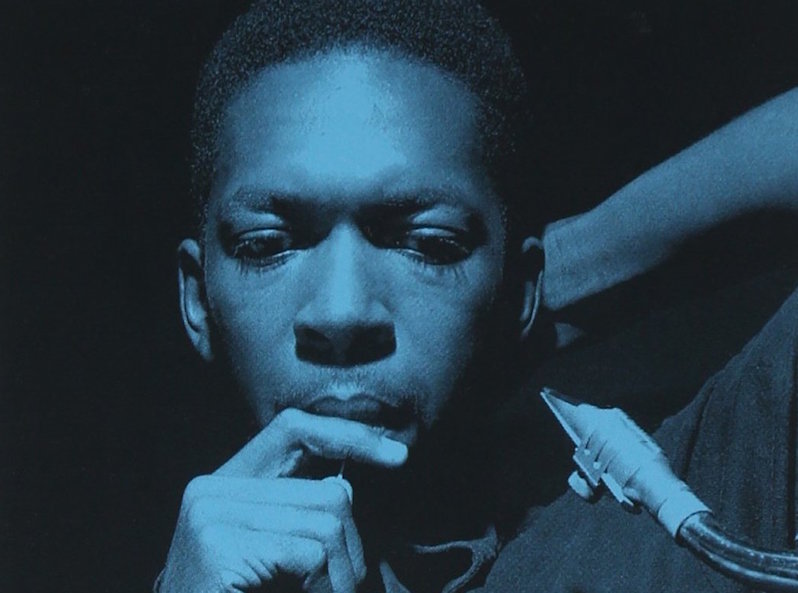 Jazz as we know it wouldn't sound the same today without John Coltrane. It wouldn't be as beautiful. It wouldn't be as abrasive. It wouldn't be as moving or emotional or profound in its expressions of deeply human feelings without words. He performed ballads. He collaborated with crooners. He was a sideman to greats like Miles Davis, and returned the favor in enlisting the likes of Eric Dolphy, McCoy Tyner and Pharoah Sanders. Outside of Davis himself, there may be no more important figure in jazz, or for that matter, music itself.
That being said, getting into John Coltrane's music isn't necessarily easy without a roadmap. During his lifetime, he released 34 albums, which is an average of about three per year, and those three likely would have been radically different from one another—one a set of big-band arrangements, another a collaborative work with a similarly gigantic figure, and one an exploration of previously unexplored musical motifs. And knowing where to start is tricky, considering how much there is to sift through. The canon suggests A Love Supreme is the album, and that's not necessarily wrong (I have included it here—it's unquestionably one of the best John Coltrane albums, and simply one of the best albums ever recorded—but it's not the first album in the sequence). It helps to know how he got there, how he went from hard bop to post-bop, from big-band arrangements to spiritual transcendence.
This week sees the release of Blue World, the second set of unreleased John Coltrane music in two years. It also would have been his 93rd birthday. As the legendary jazz musician's story continues even over 50 years after his passing of cancer in 1967, here's a five-part beginner's guide with the best John Coltrane albums to begin your journey, with next steps and advanced listening for good measure.
***
---
Blue Train
(1958; Blue Note)
Something doesn't seem quite right about the fact that John Coltrane only released one album on the venerable Blue Note Records during his lifetime. That's one less than Miles Davis, who spent the vast majority of his career with Columbia. And this album might not have even been a Blue Note LP if not for a verbal agreement between Coltrane and label founder Alfred Lion. But what resulted is arguably the first great album from John Coltrane as a bandleader—and his band, in this session, comprises some of the greatest to ever do it. Lee Morgan, Paul Chambers, Curtis Fuller, Kenny Drew and Philly Joe Jones round out this sextet, and Fuller's own trombone playing often threatens to steal the show. But what's significant about Blue Train is not so much Coltrane as a soloist, even though he's uniformly excellent throughout, but the overall quality of the material. His later work would become more intense, more experimental, more emotionally powerful. But here, he's establishing himself as a more dynamic figure than his first few releases properly displayed. As a bandleader and a performer, Coltrane had broken through to the next level, and as such Blue Train stands as one of his most well-rounded and consistently strong collections of upbeat hard bop tracks and ballads.
Listen/Buy: Spotify | Turntable Lab (vinyl)
---
Giant Steps
(1960; Atlantic)
A few years ago, musician and artist Michael Levy translated the melodic motif of John Coltrane's "Giant Steps" into an architectural video that maps out the directions his saxophone leads take. It's fascinating to watch, and in some ways gives a better understanding of how Coltrane created a kind of unlikely symmetry and accessibility out of improvisational and melodic approaches that jazz writer Ira Gitler dubbed "sheets of sound." Giant Steps is, true to its name, a big step forward after his first truly great album, 1958's Blue Train. It's bolder, more experimental, more playful. And with the opening title track, Coltrane makes his presence known with a track that leaves an impact on first listen. It's an absolute rush. And the album as a whole is more centered around Coltrane's solos, which gives him a lot more space to showcase his talents, not just as performer but as arranger. He can play, absolutely, but the way the solos are integrated throughout these pieces gives each performance a verve and liveliness that makes Giant Steps so thrilling to listen to throughout. Yet it also has some of Coltrane's most distinctive early pieces, like the more mischievous "Syeeda's Song Flute" or the restrained, gorgeous ballad "Naima."
Listen/Buy: Spotify | Turntable Lab (vinyl)
---
Africa/Brass
(1961; Impulse!)
It always seems weird to me that Africa/Brass isn't always mentioned in the same breath as many of Coltrane's titanic works, considering it's 30-some-odd perfect minutes of big-band post-bop. It carries a few notable distinctions in Coltrane's discography. The first is that it's his debut with Impulse!, the label that would release all of his music for the remainder of his lifetime, and on which he'd deliver some of his most iconic and innovative material. Second, it's a favorite of minimalist composer Steve Reich, who marveled at the fact of it being a half-hour in the key of E. And third, it's one of the biggest ensembles of musicians Coltrane ever worked with, its combined personnel numbering 21 (the most on one track is 17, however). Initially, he had asked Gil Evans, a frequent collaborator of Miles Davis, to help with the arrangements. That never ended up happening, Eric Dolphy and McCoy Tyner instead taking over as orchestrators for the sessions, and though it'd be interesting to have heard how that session would have gone, this one is hard to improve upon. The ensemble's take on traditional "Greensleeves" is utterly hypnotic, and "Blues Minor" has the kind of swing that made records like Giant Steps and Blue Train essential. But it's the monumental, side-long "Africa" that puts this in another league, its 16 minutes of textured layers crafting an intricate and dense piece that moves away from the more swing-oriented compositions of early Coltrane into a more atmospheric approach. This may have been a bit before Coltrane's more intense, spiritually-motivated works, but it's a majestic piece of music all the same.
Listen/Buy: Spotify | Merchbar (vinyl)
---
Olé Coltrane
(1961; Atlantic)
It's incredible, in hindsight, just how productive a musician Coltrane was during his lifetime. While 11 of his 45 studio albums were released posthumously, that still leaves 34 albums released in the span of about a decade, a pace at which few artists in history can boast similarly—save for Miles Davis or, perhaps, Frank Zappa. But the early '60s were a nonstop period of creativity, Coltrane beginning an entirely new direction in the studio as he wrapped up a radically different session. In May of 1961, he wrapped up one of the sessions that would become Africa/Brass, only to capture Olé Coltrane on the reel to reel two days later. The two can be seen as companion works in a way—each one exploring musical motifs from cultures outside of the U.S.—though they were released on different labels with different personnel. Olé, as its name implies, finds Coltrane exploring a Spanish influence in the title track, though while it's earned comparisons to Miles Davis' Sketches of Spain, there are some pretty significant differences, primarily that Coltrane is working with a smaller ensemble than Gil Evans' orchestra. Rather, Coltrane is once again in the presence of a small team of incredible jazz musicians, including Freddie Hubbard, Eric Dolphy and McCoy Tyner. Art Davis pulls off a stellar performance on upright bass on "Olé," providing a harmonious foil to Coltrane's exotic leads, while Tyner's piano makes "Aisha" the gorgeous ballad it is. You can point to any moment of Coltrane's playing on Olé and it would pretty much seal up why this hovers among the highest tier of the best John Coltrane albums. But its how the entire ensemble works in harmony to create a stunning whole that this belongs not just in the ranks of the best John Coltrane albums, but jazz's greatest albums as well.
Listen/Buy: Spotify | Turntable Lab (vinyl)
---
A Love Supreme
(1965; Impulse!)
This is the John Coltrane album that, in all likelihood, most people will have heard first. And with good reason: It's considered the single greatest piece of music ever to bear his name, and far be it from me to disagree. It was a life-changing recording for Coltrane, its two-day session bringing out of him a deep expression of faith, the profundity and beauty of which few recordings could ever hope to touch. In the last two years of his life, John Coltrane found himself escaping the throes of addiction as he found solace in a spiritual pursuit that brought out of him not just a work of technical prowess, but one borne of raw emotions. And yet it's not unapproachable to newcomers or to listeners only casually familiar with jazz. It's intense, certainly, but more than that it's hypnotic. These are highly melodic compositions, dramatic yet structurally captivating, not so much sacred in their performances but speaking to an ecstasy that's deeply human. It has furious heights, like the powerfully chaotic swing of "Resolution," and it has more serene lows, like the chanting opener "Acknowledgement." It's neither Coltrane's most straightforward work nor his most cacophonous. Rather, it's his most cohesive and conceptually moving, the kind of work that legends are made of.
Listen/Buy: Spotify | Turntable Lab (vinyl)
---
Also Recommended: One of my personal favorites in the Coltrane catalog is Duke Ellington & John Coltrane, his sole recording with jazz pioneer Duke Ellington, which features neither artist's most challenging material but by all means some of their best recordings, particularly the stunning "In a Sentimental Mood." Last year's Both Directions at Once, a newly unearthed 1963 studio session released for the first time by Impulse!, is unsurprisingly an excellent artifact in the John Coltrane catalog, and worthy of taking up space on the shelf next to his classics. And while we're on the subject, picking up 1962's Coltrane is also essential. I'd also be remiss not to mention My Favorite Things, which proved he could completely take ownership of a standard.
---
Advanced Listening: It wasn't until late in his life that John Coltrane would fully give himself to free jazz, but that's what 1966's Ascension is, and it's a singular experience. It's one of his best, just not one of his most approachable. It's a single, continuous track of stormy improvisation that tests the listener's endurance. It is, however, highly rewarding if you're prepared for it. Then, once you're acclimated to this incendiary peak in his career, dive into the posthumous Interstellar Space and Sun Ship, which showcase just how many ideas the man had in him, too many for one lifetime.
---
Support our Site—Subscribe to Our Patreon: Become one of our monthly patrons and help support an independent media resource while gaining access to exclusive content, shirts, playlists, mixtapes and more.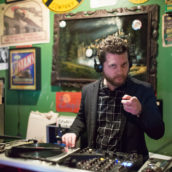 Jeff Terich
Jeff Terich is the founder and editor of Treble. He's been writing about music for 20 years and has been published at American Songwriter, Bandcamp Daily, Reverb, Spin, Stereogum, uDiscoverMusic, VinylMePlease and some others that he's forgetting right now. He's still not tired of it.