Buzzcocks to reissue Singles Going Steady, A Different Kind of Tension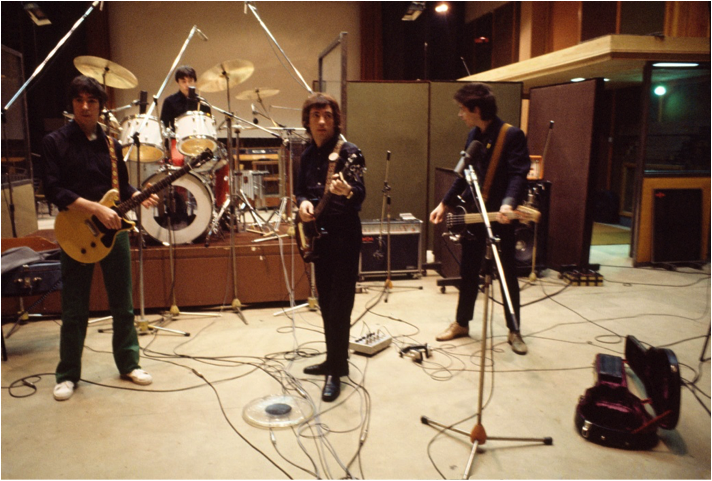 Two classic Buzzcocks recordings are being reissued. On June 14, Domino will release new reissues of A Different Kind of Tension and Singles Going Steady, each remastered from the original analog tapes. They'll be available on 180g vinyl, as well as in CD and digital formats. This year marks the 40th anniversary of Singles Going Steady.
The Buzzcocks have also announced a show at the Royal Albert Hall on June 21, which will be a celebration of the life of their late singer Pete Shelley, who died late in 2018.
Buzzcocks A Different Kind Of Tension tracklist:
1. Paradise
2. Sitting Round At Home
3. You Say You Don't Love Me
4. You Know You Can't Help It
5. Mad Mad Judy
6. Raison D'etre
7. I Don't Know What To Do With My Life
8. Money
9. Hollow Inside
10. A Different Kind Of Tension
11. I Believe
12. Radio Nine
Buzzcocks Singles Going Steady tracklist:
1. Orgasm Addict
2. What Do I Get?
3. I Don't Mind
4. Love You More
5. Ever Fallen In Love (With Someone You Shouldn't've)
6. Promises
7. Everybody's Happy Nowadays
8. Harmony In My Head
9. What Ever Happened To?
10. Oh Shit!
11. Autonomy
12. Noise Annoys
13. Just Lust
14. Lipstick
15. Why Can't I Touch It?
16. Something's Gone Wrong Again
Buzzcocks' Singles Going Steady is featured on our list of the Top 100 Punk Albums.