Charly Bliss announce holiday livestream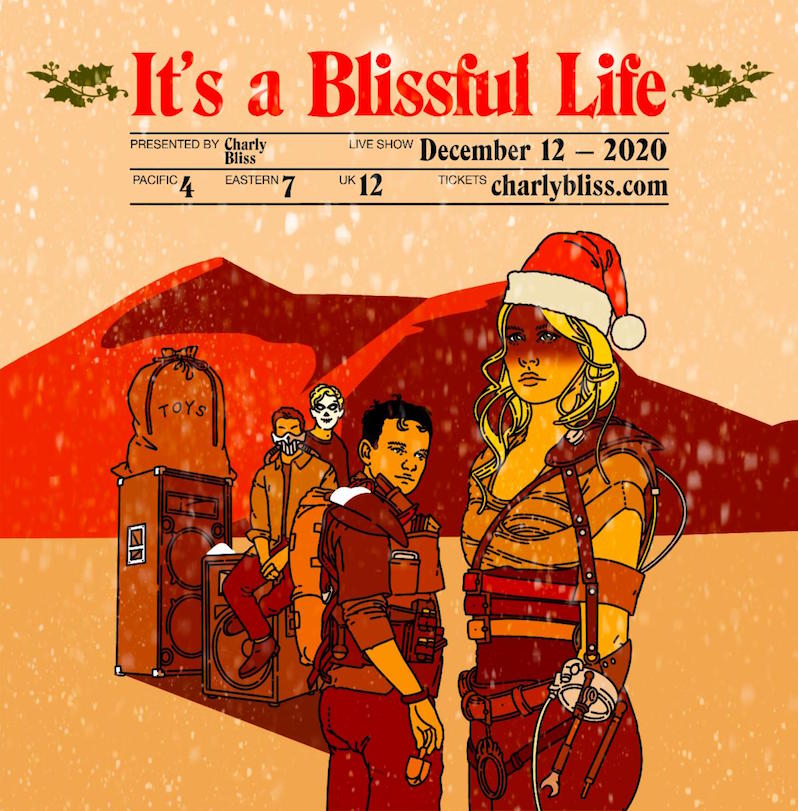 Charly Bliss have announced a holiday livestream. On December 12, the band presents It's a Blissful Life, a ticketed live show featuring a live performance with the band, complete with some holiday covers (their take on "All I Want for Christmas is You" is really good, for instance), plus some "heartfelt hilarity" in what a press release says will be their version of It's A Wonderful Life. We're not quite sure what that means—they keep the savings and loan open? They help Clarence get his wings? Who knows! (Though their Mad Max: Fury Road style flyer for the event is pretty great.) But it all takes place on December 12 at 7 p.m. Eastern at Charlybliss.com.
Charly Bliss' most recent album is 2019's Young Enough.
Charly Bliss' Guppy is featured on our list of the Top 150 Albums of the 2010s.