Stream Cloak's new album, The Burning Dawn, ahead of its release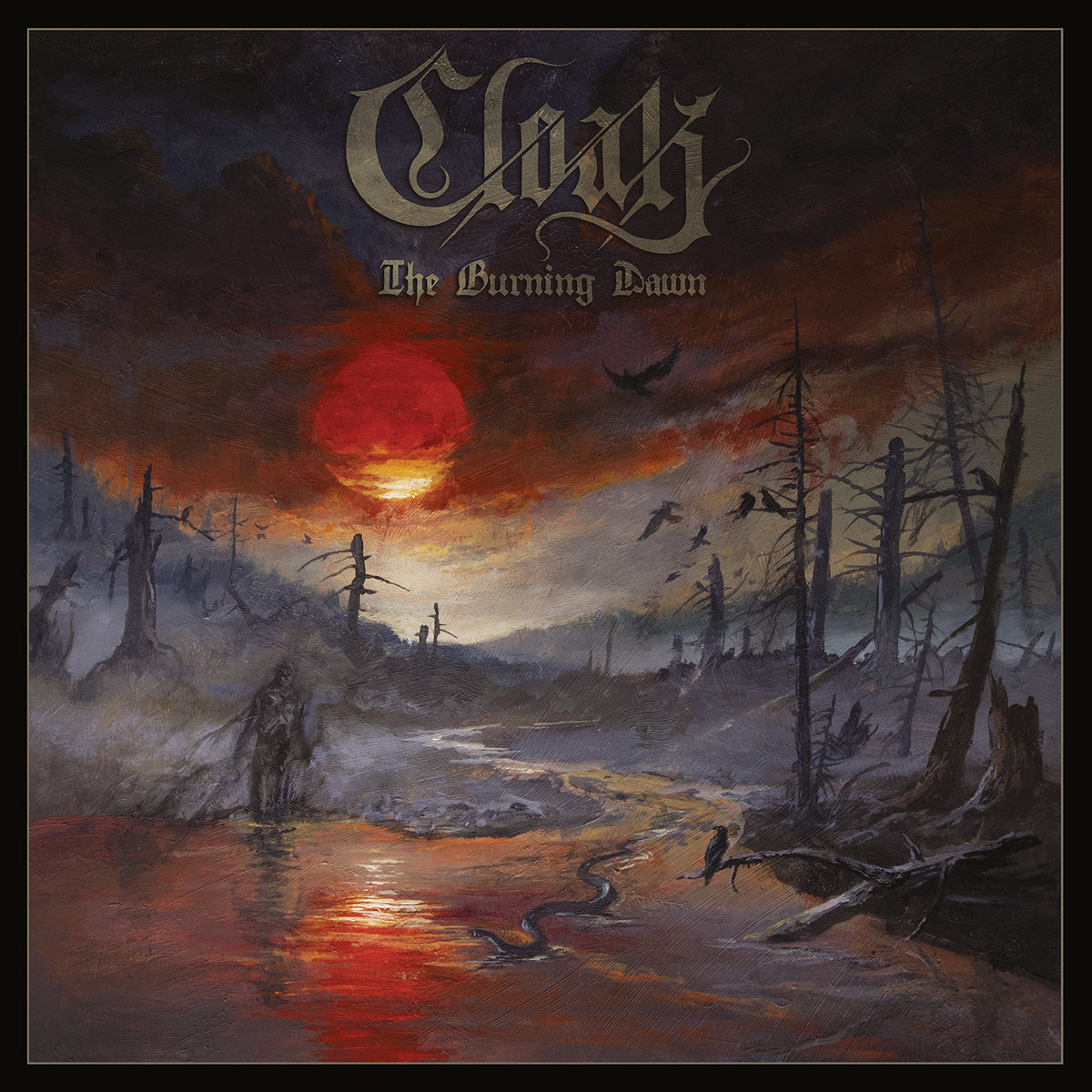 On Friday, Atlanta's dark heavy metal outfit Cloak will release their new album, The Burning Dawn, via Season of Mist. The band's already shared a handful of singles from the album, including "Tempter's Call," which was featured in a recent monthly roundup of the best metal tracks of the month. But with only a few more days to go before the album is released in full, Cloak has posted the full album on Youtube to stream in its entirety. And it's pretty awesome. Stream Cloak's The Burning Dawn in its entirety below.
The Burning Dawn follows 2017′s To Venomous Depths.
Cloak tour dates:
10/25: Jacksonville, FL – 1904 Music Hall
10/26: Asheville, NC – The Mothlight
10/27: Baltimore, MD – Baltimore Soundstage
10/28: Brooklyn, NY – Saint Vitus Bar
10/29: Somerville, MA – ONCE Somerville
10/30: Quebec City, QC – L'Anti Bar & Spectacles
10/31: Montreal, QC – Piranha Bar
11/01: Toronto, ON – Velvet Underground
11/02: Chicago, IL – Cobra Lounge
11/03: St Paul, MN – Turf Club
11/04: Kansas City, MO – The Riot Room
11/05: Denver, CO – The Oriental Theater
11/06: Albuquerque, NM – Sister
11/07: Las Vegas, NV – The Bunkhouse Saloon
11/08: Los Angeles, CA – The Hi Hat
11/09: Oakland, CA – Oakland Metro Operahouse
11/10: San Diego, CA – Brick By Brick
11/11: Mesa, AZ – Club Red Mesa
11/12: El Paso, TX – Rockhouse
11/13: Austin, TX – Come and Take It Live
11/14: Dallas, TX – Gas Monkey
11/15: Memphis, TN – Hi Tone
11/16: Atlanta, GA – 529
(all dates are with 1349 and Uada)
Cloak's To Venomous Depths is on our list of the Top 20 Metal Albums of 2017.